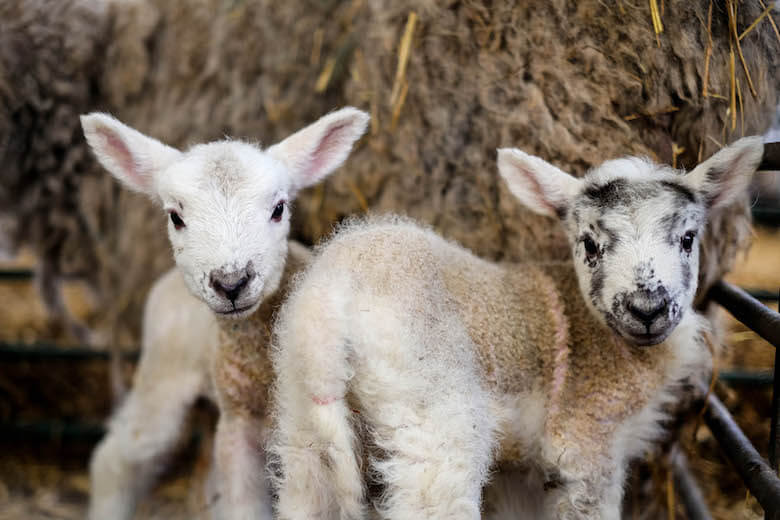 Traveling to Wales with five food media folks and four chefs felt like a certain fantasy novel. Like any good fellowship on a quest, it required a map at its outset, and I ripped mine from a tired notebook labeled "lists and neuroticism." In early April I made my private to-do list a personal map inside a packed itinerary featuring activities like foraging on the grounds of the Grove-Narberth, sampling Welsh biscuits at Swansea Market and seeing early-20th-century shopping preserved at Thomas Shop. In a land where a dragon is proudly stitched to the country's flag, I hoped to find those legends and epics that inspire inner geeks ("hi") with palates for good ale and D&D. What follows is how I checked off my list and discovered food and drink creators across the country committed to welcoming guests to the Welsh table—a table set responsibly.
 

Pretend to be Merlin in a castle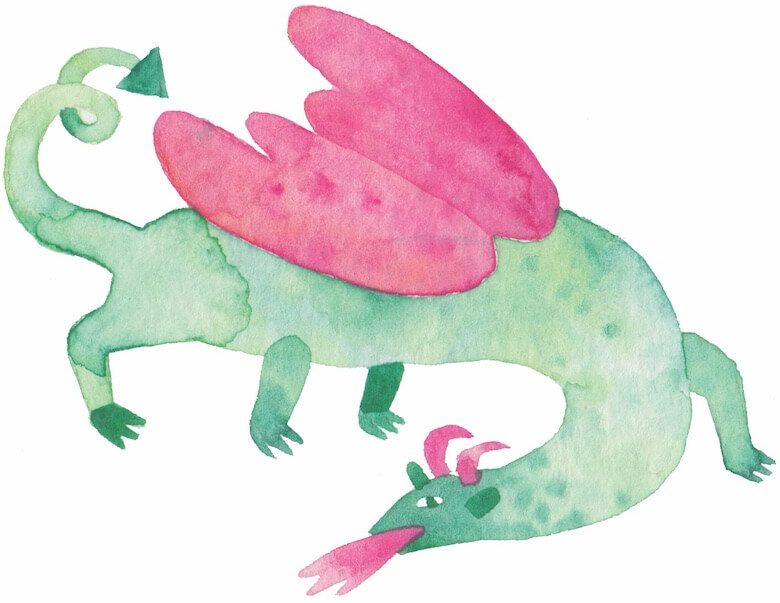 Day one began with a tour of Cardiff, Wales's capital city and the home of the Cardiff Castle, which shows off a concentric structure build through the centuries, with an innermost Roman fort dated in the 50s AD. What would pretending to be Merlin on the streets of Cardiff be without a dragon sidekick? In the underground restaurant the Potted Pig we sampled a series of ciders from Gwynt Y Ddraig, the Welsh Cider and Perry Company whose name translates to "the dragon's breath." Sourcing most of their apples from Welsh orchards, the award-winning cidery boasts several varieties with a saccharine finish. While multiple folks kept reaching for the sweet and refreshing perry, I held fast to the Black Dragon, a dry cider with a little burn from its mythical namesake.
Pretend to be a mermaid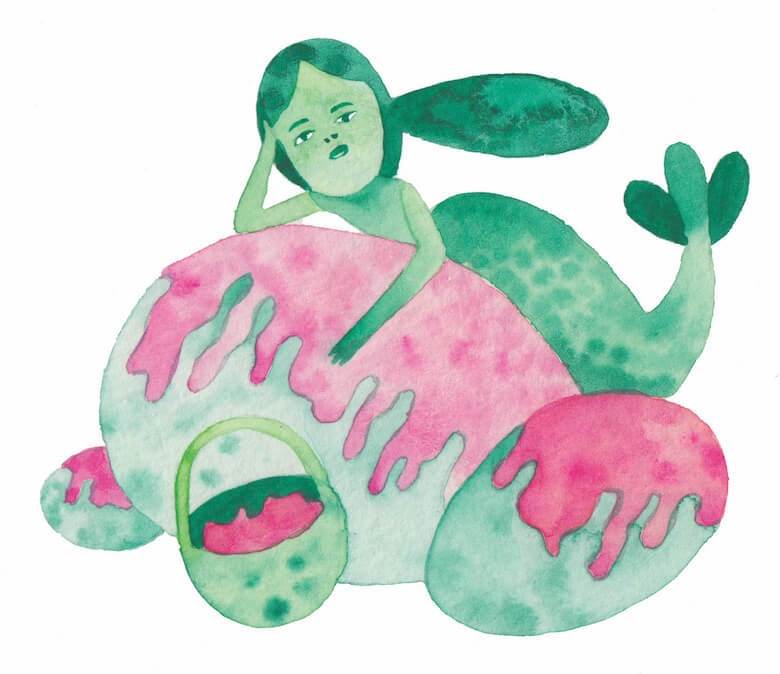 For six months of the year, Café Môr of the Pembrokeshire Beach Food Company sits scenically at Freshwater West Beach in South Pembrokeshire. It is the creation of owner Jonathan Williams, who traded a career behind a computer for one oceanside. Bold in design, the food sea shack on wheels is powered by wind and solar, and the staple ingredient—seaweed—is sourced right off the nearby shore. Surrounded by mist and drama, we walked the nearby stony beach to identify a dozen of the world's ten thousand seaweed varieties. Laver, which typically has a deep purple-brown hue and clumps on rocks, is the main seaweed ingredient of the classic Welsh laverbread, a seaweed paste akin to a puree that can go on almost anything. Drenched on beds of laver, I laid back in the rain and performed my best siren, who naturally required sustenance after such feats of elegant prowess. At the shack, we sampled Welsh lobster sautéed in "black Welsh butter," an organic butter sprinkled with laver that may as well have been from another world in flavor and finish. Maine? Connecticut? New York? The Pembrokeshire lobster roll is this mermaid's choice.
Meet a Welsh lamb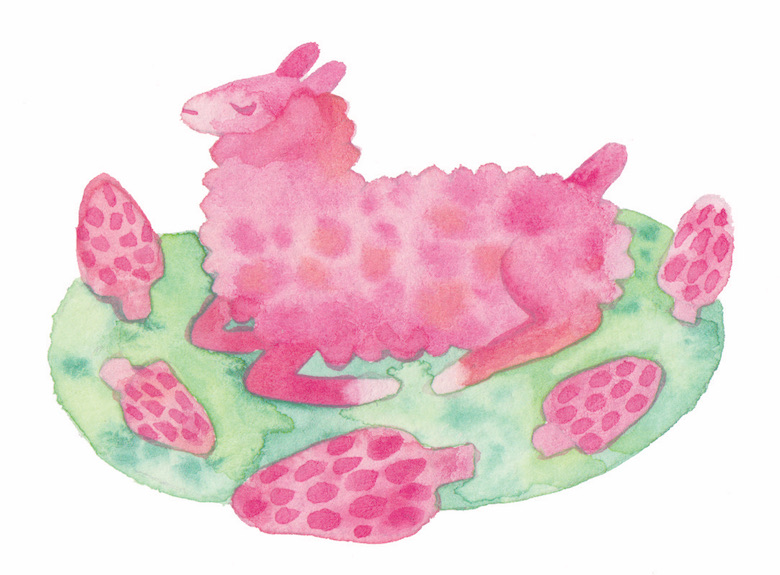 While many of our tasting menus featured lamb (including an unrivaled lamb on lamb course at the two-Michelin-starred Restaurant James Sommerin: a lamb bones jus atop a lamb breast), there wasn't a more spectacular lamb sighting during the trip than witnessing them being born at the Rhug Estate Organic Farm. The farm's owner, Lord Richard Newborough, has steadily grown production there since he took over leadership in 1998—advocating for organic standards and a happier place for those animals that their farm raises across 6,700 acres in Corwen, Denbighshire. Lord Newborough (and his dog Truffles) showed us spacious pens of sheep, chickens and open fields of cows and even a herd of curious bison. "Notice how calm it is here. I believe it is quiet because the animals are treated well," explained Lord Newborough in front of a few hundred chicks. Inside the sheep pens, ewes sat with lambs while a small FM radio played Kings of Leon and Drake. I don't know if every tour at Rhug can be timed with birth and pop music but somehow ours included the bonuses. After 15 minutes and assistance from a farmhand, the lamb count was plus two (named Arthur and Guinevere by yours truly). Going full circle, we toured the production floor where after slaughter the meat ages in climate-controlled facilities. In one room, bricks of Himalayan salt help dry and flavor the meats before they are inspected, packaged and transported next door to the farm shop and to markets and restaurants across Wales. The night before at Palé Hall, our final course featured Rhug estate lamb, along with wild garlic and morels. Scaling organically for two decades, Rhug Estate is proving that size need not compromise an upbeat soundtrack set to animals' lives.

Learn a Welsh phrase and say it confidently

Knowing that a few drinks might be on their way throughout the trip, on day one I asked our tour guide, Janet Redler, how to say "cheers" in Welsh: Iechyd da (yahk-ee dah) or "to your health" was an easy phrase to master and use with heart across the country's tables. At Llangoed Hall, a gorgeous Edwardian country house in the Wye Valley, I used the phrase liberally over an opened bottle of whisky from Penderyn Distillery while we travelers played snooker. Penderyn whisky is made using a single copper still, which creates a higher alcohol by volume when the liquid is heated (in this case, a raw grain at 92 percent ABV). Surrounded by manuscript leaves and some of Laura Ashley's original works on the walls of Llangoed, we chalked the cue into the a.m. hours, motivated by Penderyn's Single Malt Aur Cymru ("Welsh Gold").

"Tired" at breakfast, we travelers came back to life over Llangoed's eggs, which are sourced on the estate's farm and perfected on the pan by chef Nick Brodie and team. Cage-free hens, ducks and quails can all be spotted on the grounds, and diners are given their choice of egg when choosing a traditional Welsh breakfast on the menu. While Llangoed might fulfill one's Downton Abbey fantasy game ("hi"), it's doing so as a country house in this century's shade of green. Each room contains a sustainability guide, which outlines the house's successes and goals to "preserve and protect [the] unspoilt environment for future generations." Llangoed Hall harvests rainwater to irrigate its greenhouse and 95 percent of its summer meals are sourced with herbs and vegetables grown on the grounds. Iechyd da!
Find the best doughnut and go for a swim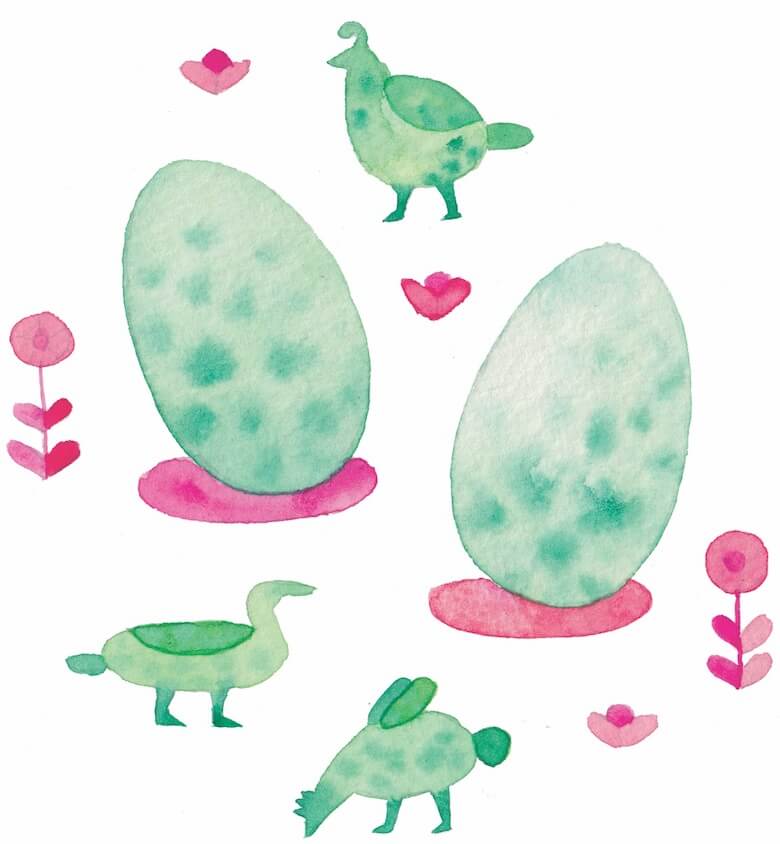 I'm sorry to report that the best doughnut in Wales wasn't a fried cake smothered in icing. I lived the best doughnut while doing inverted circles in a speedboat on the Menai Strait, the water that separates mainland Wales from the island of Anglesey. Zipping down the strait, we circled those docks and ships that supply restaurants on the coastline like Dylan's, which buys prawns and mussels specifically from local fishermen and serves up seafood platters excellent for sharing. Leaving no part of the Menai Strait untouched, I got my swim in the next morning under the instruction of David Lea-Wilson, husband of Alison Lea-Wilson: together they own Halen Môn, Anglesey Sea Salt. My task? I waded into the Menai Strait and measured the water's salinity with a refractometer. Atlantic seawater is usually 3 percent salt; this morning, the reading was at a supreme 3.2 percent. After the water is measured, it is filtered, evaporated, blended and moved into crystallisers, where sea salt is shoveled by hand, rinsed and placed into ovens for partial drying: depending on what it will become next (e.g., sea salt blended with celery seeds), the salt is milled or blended before being packaged and shipped.
Later at the home of the Lea-Wilsons, beside a fire, and over Champagne, we sampled the sea salt next to the first oysters of the fishing season. Cozily and kindly welcomed to another table, I revisited the list and added a second Welsh phrase to my lexicon: Diolch (dee-olk). When an epic ends, it's important to say thank you.
Editor's note: Since writing this story, the author has sampled a Cape Cod lobster roll. He still maintains that the Pembrokeshire lobster roll is superior.
This story has been updated since it was first published on August 15, 2017.
Photos by Jordyn Kraemer. Illustrations by Layla Ehsan.
SaveSave