Polly-O, New York's Favorite Home-Grown Cheese
It didn't take long for Polly-O Cheese, founded by Giuseppe Pollio in 1899, to become a beloved brand and trusted household name. From his humble beginnings making authentic Italian cheeses in his home kitchen to opening his first business in Brooklyn, a small Italian salumeria and specialty cheese store called Pollio Latticini, Giuseppe made irresistible cheeses that immediately won the hearts and palates of New Yorkers.
Giuseppe's love for authentic, vibrant Italian cheese crafted with pride and dedication created a legacy that has only grown over its 100+ years, earning its way into millions of families' refrigerators and recipes in New York City and beyond.
Recognizing Polly-O's legacy of excellence and imagining what they could do together, BelGioioso, itself an award-winning family-owned cheese company in Wisconsin, welcomed Polly-O into its family in 2021. This partnership was a natural fit as both value old-world cheesemaking traditions passed down through generations, recognizing the importance of family, tradition, and commitment to quality. In honoring where Giuseppe's story began, BelGioioso also invested in keeping Polly-O's cheese making facility in New York state at the historic Campbell factory.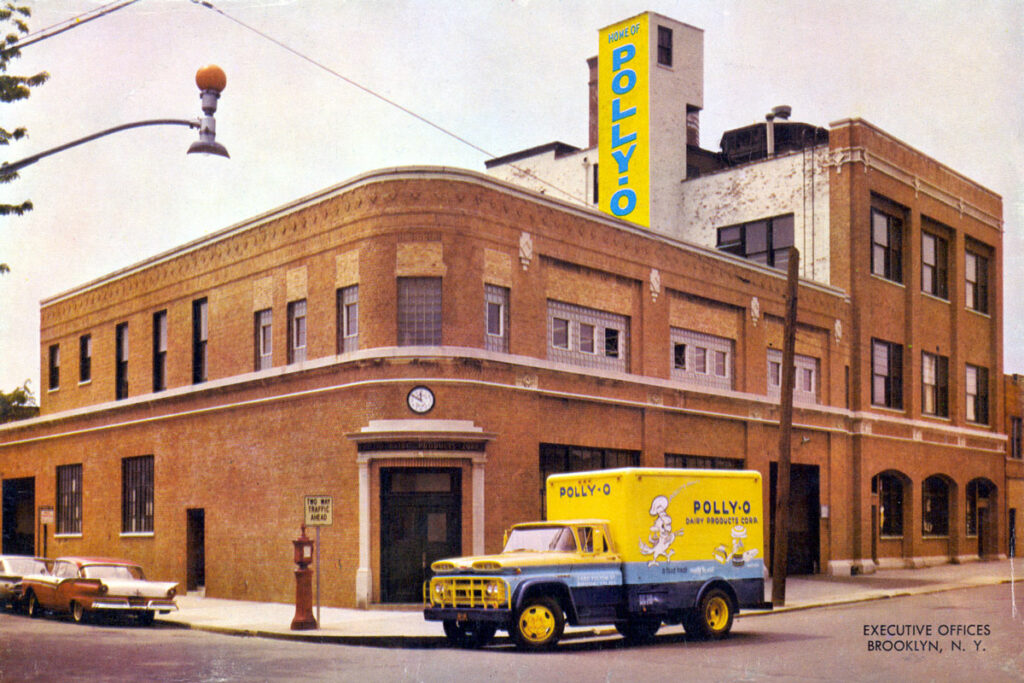 Polly-O cheesemakers operate with the same meticulous care and devotion that they've had since Giuseppe first set up shop. Their mission is simple; to create delicious cheeses with the finest ingredients available. You can taste that quality in every bite!
While committed to preserving timeless classics that have become part of family traditions, Polly-O is exploring exciting new offerings that cater to diverse tastes. These cheeses will complement popular soft, mildly sweet ricotta, semi-soft and slightly tangy mozzarella, and fun, playful pull-apart string cheese craved by generations. Along with aged, nutty Parmesan, look for distinctively sharp and assertive blue cheese, conveniently packaged shredded mozzarella, and a blend of meltable shredded mozzarella and smoky provolone choices to enhance any dish.
Speaking of mozzarella, everyone knows that this cheese is the best part of any recipe that calls for it. Which is why Polly-O is introducing fresh mozzarella balls, logs, and pearls. Packaged for grab-and-go shoppers and ideal for snacking anywhere, these crowd favorite mozzarella shapes are perfect for popping on salads, tossing into pastas, or scattering over cheese boards. They're sure to captivate cheese lovers of all ages.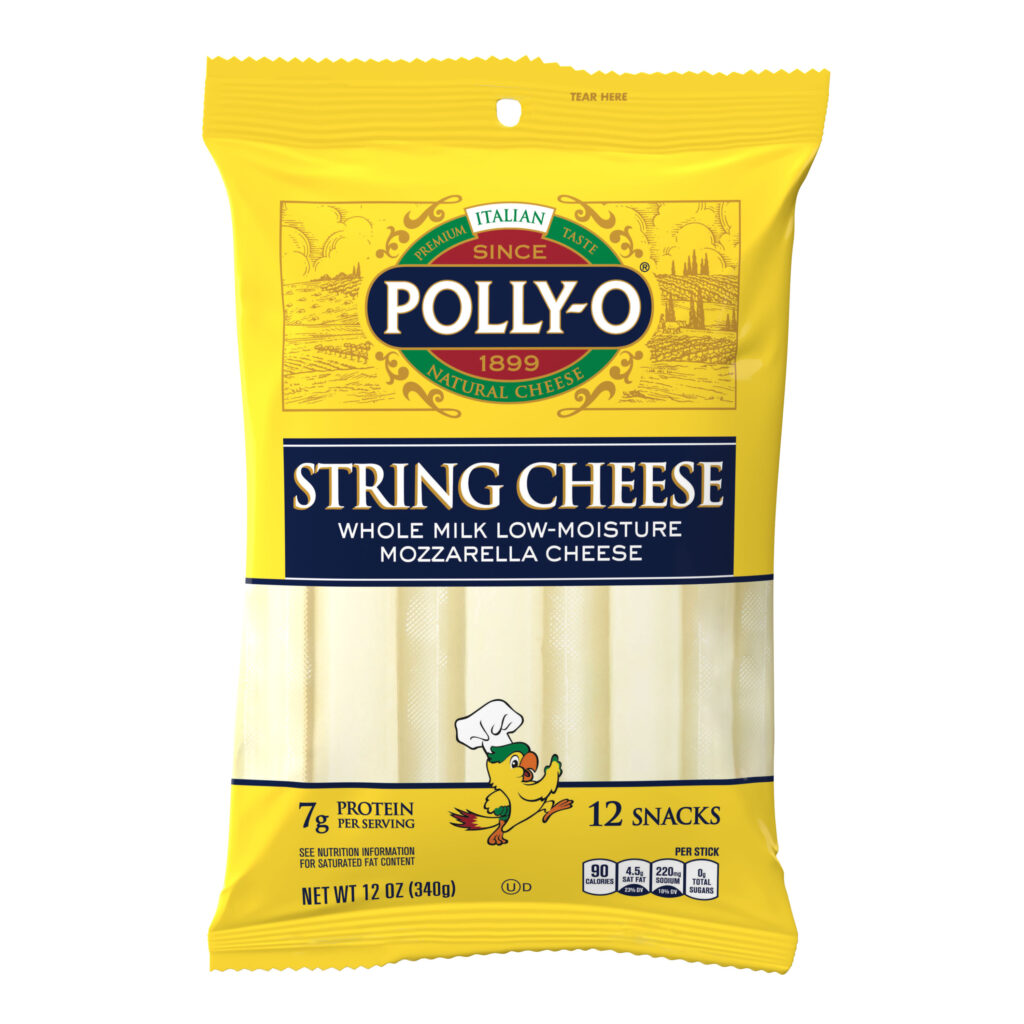 And for a nostalgic touch, the beloved vintage mascot since 1948, Polly the Parrot, makes a spirited comeback! Whimsical Polly marches back onto every package with colorful charm, symbolizing the enduring connections between Polly-O's past, present, and future. Polly invokes dinnertime memories of shared laughter while creating treasured family recipes and celebrations, including the joy of sharing great cheese.
At Polly-O, quality never stops, so savor the experience and indulge confidently in flavorful cheeses made the old-fashioned way. Whether creating a masterpiece in the kitchen or a simple family meal, the Polly-O promise of extraordinary craftsmanship and consistency delivers with every slice, shred, crumble, pearl, or bite.
---
Recipes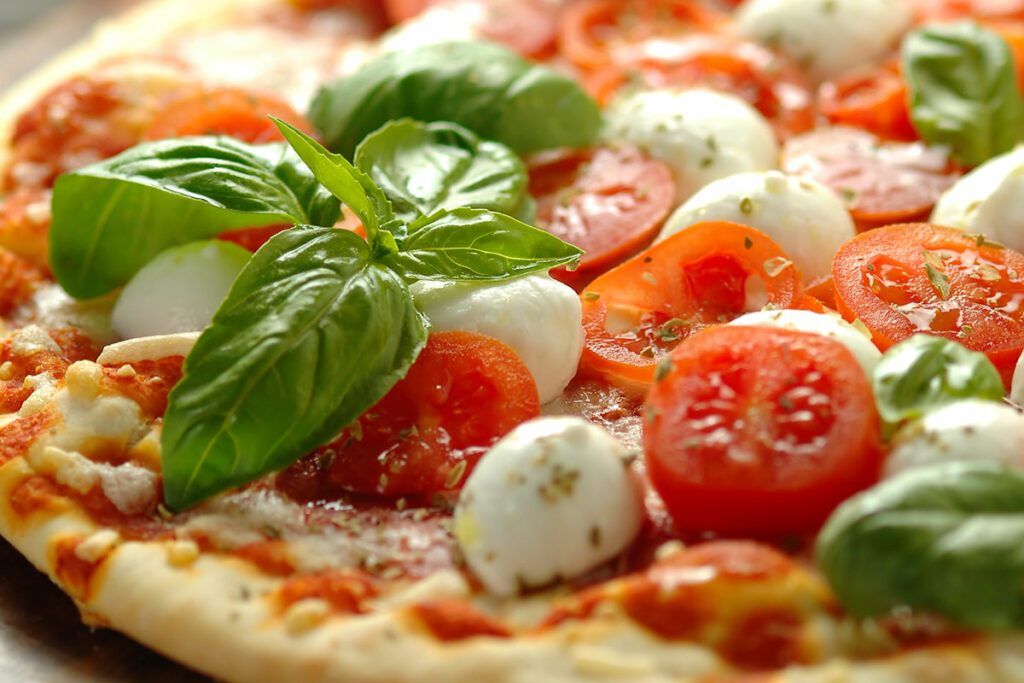 Quick Summer Night Roman-Style Pizza
SERVES 4
Ingredients
All-purpose flour, as needed
1 lb. ball homemade or store-bought pizza dough
Extra-virgin olive oil, as needed
2 large cloves minced fresh garlic
½ tsp. dried oregano
½ cup homemade or store-bought marinara sauce
Salt and pepper, to taste
8-ounces Polly-O fresh mozzarella pearls
Fresh basil leaves, sliced into thin ribbons
Method
STEP 1: Position a rack in the bottom third of the oven and heat to 500°F. Generously flour a work surface. Form the dough into a 12-inch round. Transfer the dough to a floured baking sheet.
STEP 2: Brush the dough with some oil. Stir the garlic and dried oregano into the sauce. Spread a thin coating of sauce over the surface of the dough, leaving a 1/4-inch border. Season lightly with salt and pepper. Scatter Polly-O fresh mozzarella pearls evenly over the sauce.
STEP 3: Bake until the crust turns golden and the cheese melts, about 12 minutes. Sprinkle the pizza with basil ribbons just before serving.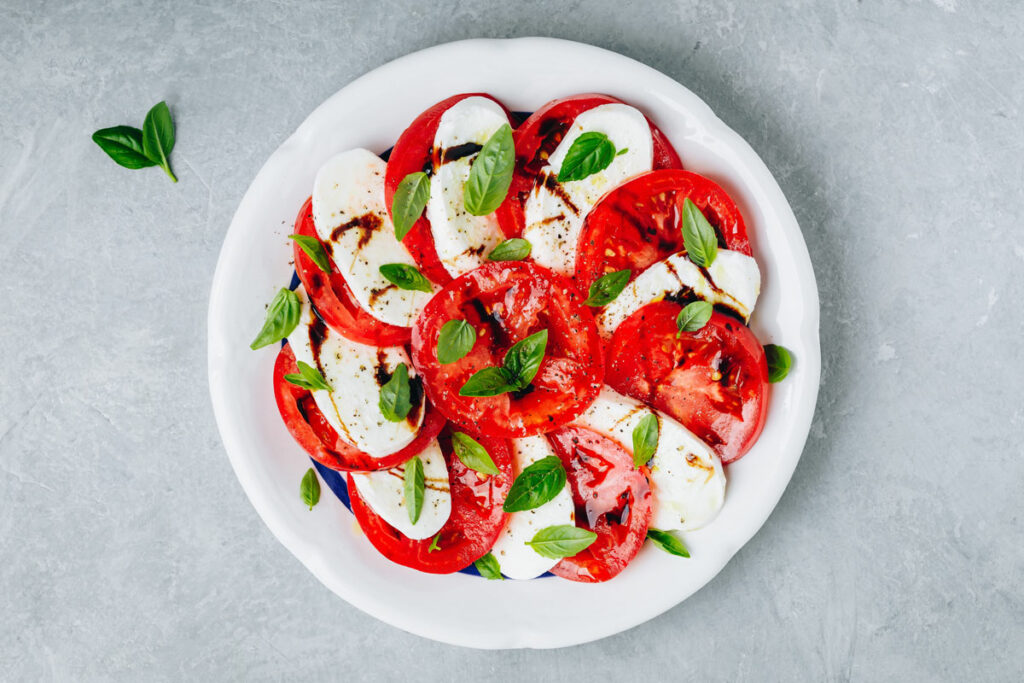 Simple Summer Caprese Salad
SERVES 4
Ingredients
1-lb. Polly-O fresh mozzarella log, thinly sliced
3 to 4 large ripe heirloom tomatoes, thinly sliced
1 lightly packed cup whole large fresh basil leaves
Extra-virgin olive oil, as needed
Salt and pepper, to taste
2 Tbs. store-bought or homemade balsamic glaze,
more to taste
Method
STEP 1: Toasted Italian bread slices, for serving
STEP 2: Layer alternating slices of Polly-O fresh mozzarella and tomato on a large platter. Tuck the basil leaves between slices.
STEP 3: Drizzle generously with oil, and season with salt and pepper. Drizzle the salad with balsamic glaze, and serve with the bread.