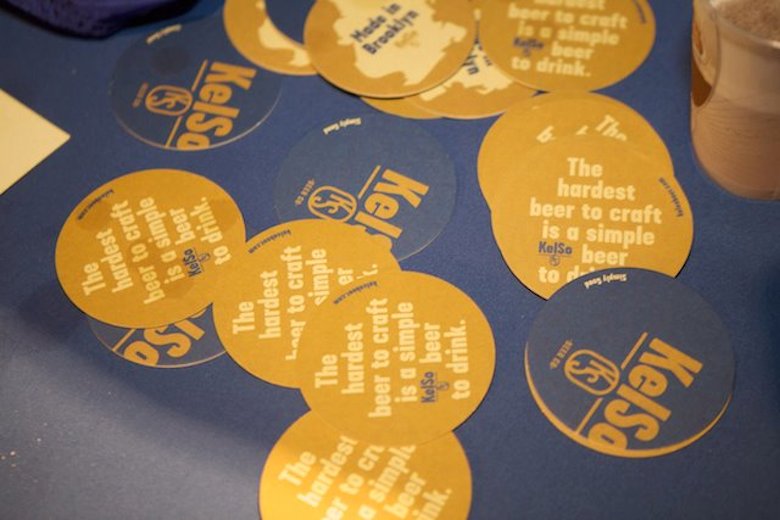 Today is July 1st, and what does that mean? 1) If you weren't certain before, rest assured you can definitely wear white shoes; 2) you'd better get your Fourth plans squared away, Firecracker; 3) NYC GOOD BEER MONTH BEGINS NOW!
The craft-brew fest firm Get Real Presents has teamed up with the New York State Brewers Association for a month-long world beer immersion program, if you will, with great local brewers like Empire, Shmaltz, and Sixpoint participating, too. Fork over $39 (the proceeds of which go toward the Mayor's Fund for Hurricane Sandy Relief) for a Get Real Craft Beer Passport, which gives you access to 30 different world and New York craft beers at 30 different suds-slinging spots in all five boroughs of fair city — a great excuse to get on a subway or a ferry (yup, underdog Staten Island is in the mix too) and tap a great bar that has eluded your attention up to now.
Your passport gets you one 16 oz. pour or a flight of 4 oz. samplers at participating bars around the city. If local pub-crawling is more your speed, get your passport downstairs at Idle Hands on 82 25 Avenue B, where tonight from 6-10pm, you can sip on $5 pints of New York-centric brews from Barrier, The Bronx Brewery, City Island, Empire, Saranac, and Sixpoint. Or, plunk down $25 and you can sample any craft beer in the house (gulp!). Let the summer sippin' safari begin.