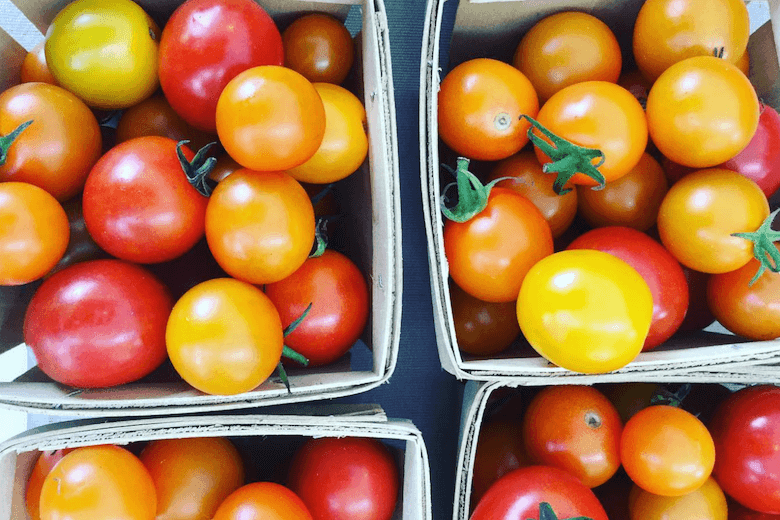 There's nothing like wandering through one of the city's Greenmarkets to put a smile on my face. I try to make stopping by at least one of the markets a weekly ritual and while that hasn't always happened, the bounty of new producers coming to the Greenmarkets this season makes me want to up my farmers market game.
GrowNYC is adding 19 producers to the Greenmarkets this summer. Each of the farmers and artisans had to meet the organization's detailed requirements for producer eligibility and for each category of product wanted to sell in the market. For instance, producers have to come from the region, be in full control of their production and able to provide traceability. GrowNYC also looks at how they contribute to the overall product balance in the markets.
Which markets these producers will be assigned to is still in the works, but you can visit the GrowNYC website and search by farmer or product to keep track. And if you're a farmer interested in getting involved in the Greenmarkets, make sure to check out FARMroots, a GrowNYC Farm Beginnings course to help new, aspiring farmers create viable farm businesses.
From charcuterie to hard cider to edible flowers here is a sample of what the new producers will offer:
Ramble Creek, Washington County, N.Y
All of the poultry (chickens, duck and geese) this upstate farm sells are processed on the farm in their recently remodeled and certified slaughter facility.
Grape Hollow, Dutchess County, N.Y.
Like the rest of Edible Manhattan team I'm obsessed with cider and can't wait to try the natural hard cider Grape Hollow Farm will be selling.
Halal Pastures Farm, Rock Tavern, N.Y.
The selection of mixed vegetables will make you up your salad game.
I's Cottage, Staten Island, N.Y.
You know you want omelets. Make a top notch one with chicken eggs from this city producer.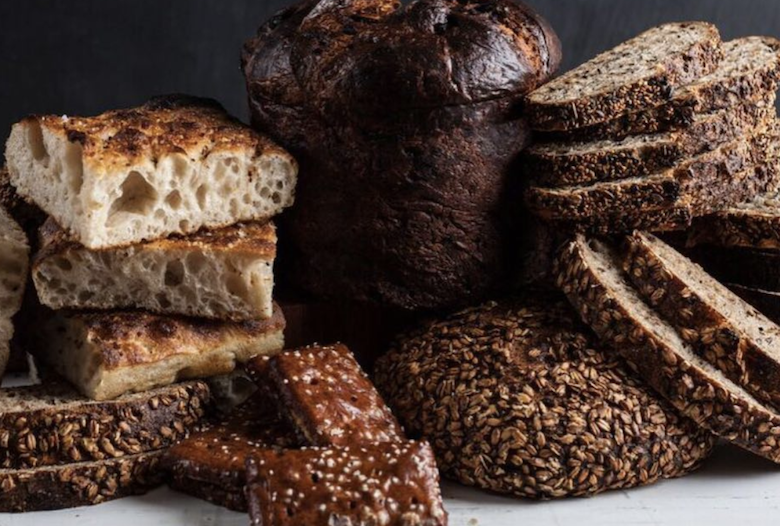 Lost Bread Co., Philadelphia, P.A.
These Philadelphia-based bread magicians are selling a variety of unique breads including beetroot rye, smoked potato bread and buns and cheddar paprika loaf. And yes, they have pretzel offerings. Go for the pretzel shortbread cookies.
Luna Family Farm, Burlington County, N.Y.
Selling hard to to find Latin American specialty vegetables and herbs like papalo, serville, pepicha and more, Luna Family Family will inspire you to spend even more time in the kitchen this summer.
Walnut Hill Farm LLC, Rutland County, V.T.
Need a hostess gift? Walnut Hill Farm LLC has you covered with dried flowers and charcuterie from their heritage pigs.
Off the Wheat Sweets and Eats, Cornwall-on-Hudson, N.Y.
Baker Blaine Caravaggi whips up gluten free baked treats made from Hudson Valley ingredients.
Jersey Ridge Organic Farm, Middleburg, P.A.
Stock up on certified organic beef and mixed vegetables for the summer barbeque.
F & G Family Farm, Orange County, N.Y.
Expect mixed vegetables from this upstate farm.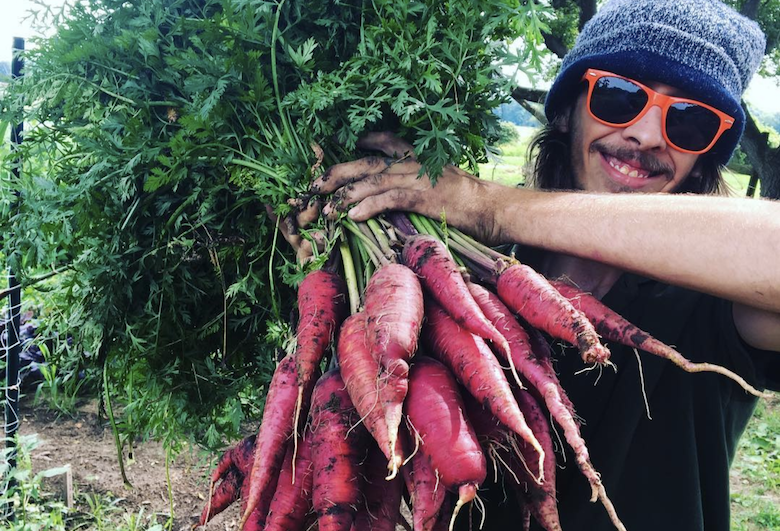 Gopal Farm, New Paltz, N.Y.
In their second year of operation, Gopal farm will sell a variety of vegetables including bitter melon, Indian cucumbers, edible gourds, Malabar spinach, eggplant, fenugreek and gongura roselle.
Hillrock Estate Distillery, Hudson Valley, N.Y.
New York bourbon is its own breed. Upstate distillery, Hillrock Estate will be selling single malt whiskey, rye whiskey and bourbon whiskey.
Echo Creek Farm, Washington County, N.Y.
From NOFA-NY certified organic vegetables to foraged items such as ramps and chanterelles you'll find plenty of ingredients to make dishes such as kuku.
Quarton Farm, Sullivan County, N.Y.
Their selection of beans (fresh, shelling dry, fava) is vast and delicious. They'll also have melons and some vegetables.
Element Farm, Burlington Country, N.Y.
If like me you drink smoothies all summer long, you'll love the hydroponic spinach and baby kale from Element Farm.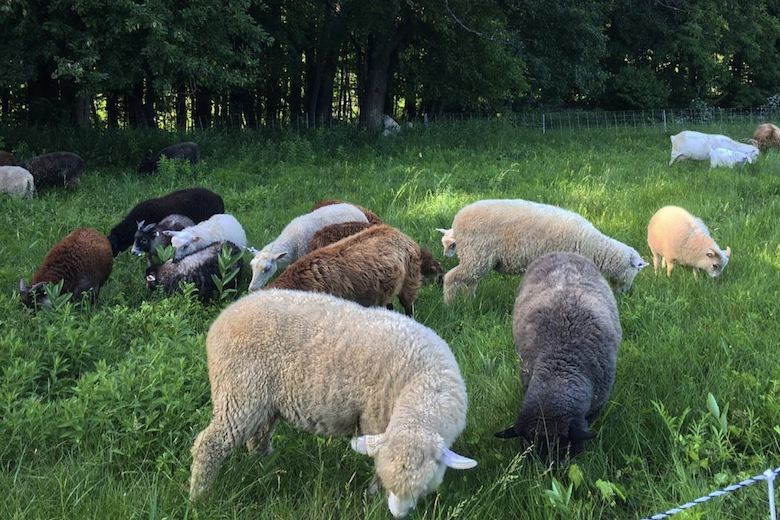 Wild Lea Farm, Wappinger Farms, N.Y.
Tucked into Wappinger Farms, Wild Lea Farm is straight out of a fairy tale. They'll be selling wildflower bouquets, animal hides and wool products, cuts of lamb, mutton and goat.
Moxie Ridge Farm, Washington County, N.Y.
Artisan goat's milk cheese. Need I say more?
Root, Shoots, & Flowers, Ulster County, N.Y.
Their edible flowers are just what you need to make edible flower tea popsicles.
Hickory Ridge Farm, Dutchess County, N.Y.
This upstate farm has been in continuous operation since the late 18th century. They're bringing a line of pressed sunflower oils and skincare products to the greenmarkets.
SaveSave
SaveSave
SaveSave
SaveSave
SaveSave