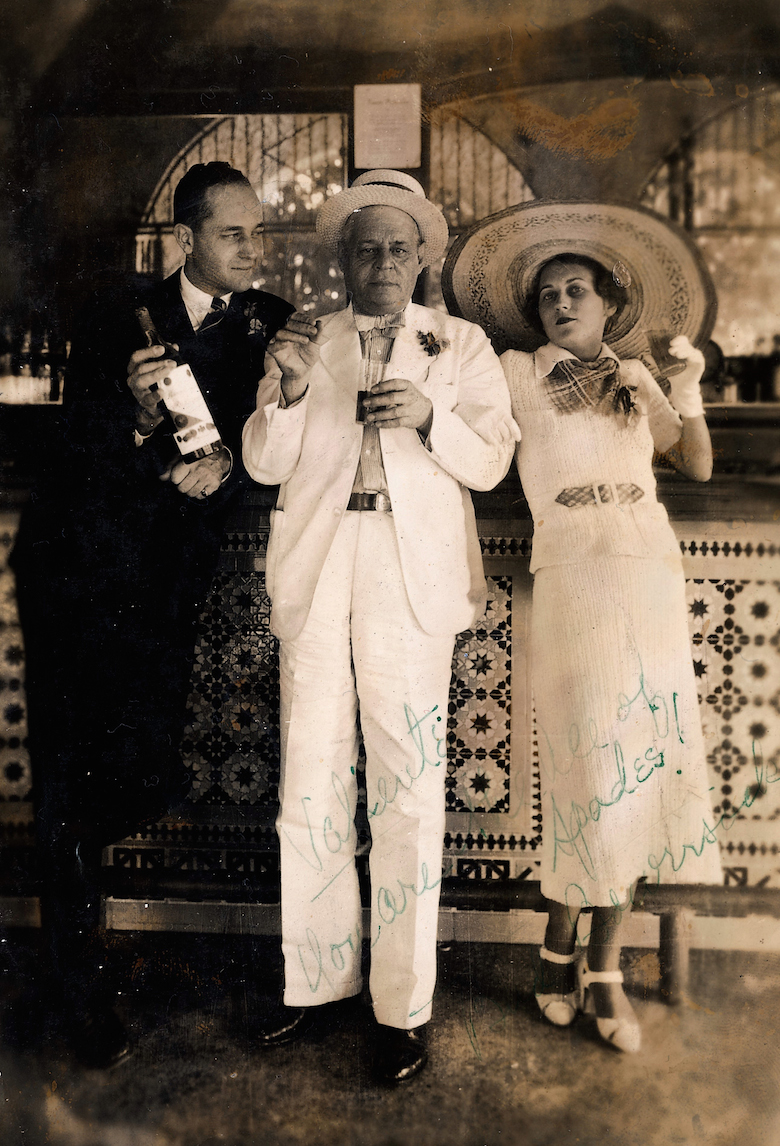 When New Yorkers don't have what they want, they'll find a way to get it. During Prohibition, there were many ways to lay hold of a cocktail, but one of the most fun entailed hopping a plane to Cuba. Upon landing in Havana, tourists were often greeted by Rafael (Pappy) Valiente, Bacardi's first brand ambassador, who would treat them to a cocktail or two and introduce them to the irresistible combination of rum, sugar, lime and ice known as a daiquiri.
Bacardi rum had been established in Cuba in 1863, and after the Spanish-American War, when Cuba was given autonomy, the brand took off. As part of its international expansion, Bacardi built a bottling plant in New York City in 1915, but shut it down just a few years later when the 18th Amendment rendered the United States officially dry.
So Bacardi redirected its resources and mounted an ad campaign, cosponsored with Pan Am in 1926, that encouraged Prohibition-parched Americans to visit Cuba and soak up both sun and rum. To lure thirsty tourists south, ads invited them to "Leave the Dry Lands Behind" or "Fly with us to Havana and you can bathe in Bacardi rum two hours from now." It worked: American tourism to Cuba doubled from 1916 to 1926, from around 45,000 to 90,000 tourists a year.
At the time, Cuba's most popular watering holes included Sloppy Joe's and La Floridita, two bars that Ernest Hemingway frequented after he moved to Cuba in 1932. There were no blenders at these bars—daiquiris were always hand-shaken with chipped ice, and visiting Americans developed quick appetites for something called the "Bacardi cocktail." The first was pure daiquiri, specifying the Cuban rum by name—but later, back in the U.S., grenadine was added to the basic recipe. Other popular libations were the mojito (rum, mint, lime and ice) and the Cuba Libre (rum and cola with lime).
By 1934, Hemingway could have been drinking his daiquiris back in the U.S., but he stayed in Havana. Because Papa preferred his daiquiris less sweet, Constantino Ribalaigua, a bartender at La Floridita who eventually owned the joint, created a variation for him with reduced sugar, plus grapefruit juice and Maraschino cherry liqueur. He usually ordered doubles of the drink, which also became known as Papa Dobles.
While Cuba was once a place for U.S. residents to take a vacation from Prohibition, another prohibition later had the opposite effect, as Reagan-era Americans were forbidden to visit Cuba. That travel ban has now been lifted to some degree: You can go with a group in the interest of cultural exchange. You won't be greeted at the airport with a Bacardi cocktail, but you might be able to squeeze in a visit to La Floridita. It is a cultural landmark, after all.
Photo credit: Bacardi Archives