A few words from editor Gabrielle Langholtz.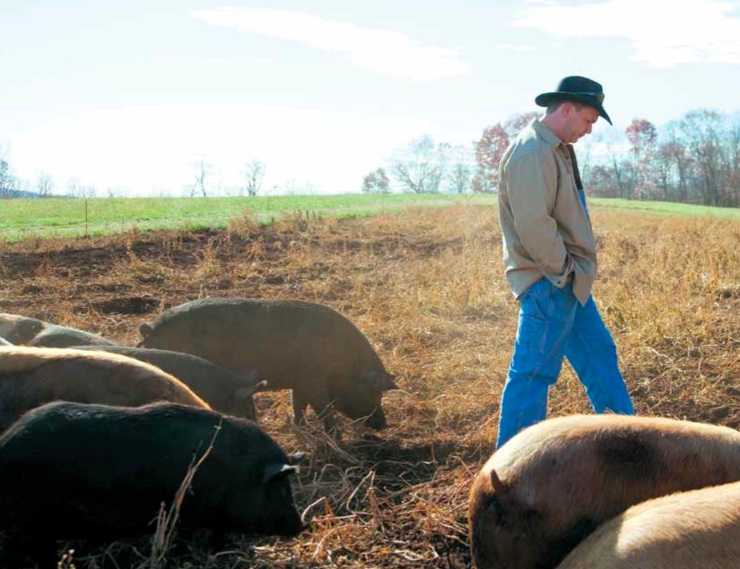 Chefs from Five Points, Cookshop and Hundred Acres visit the pastures where their pigs live—and the slaughterhouse where they die.
The Vision of Virginia Farmer Joel Salatin: This week you can see him speak in person, next week you can watch him in Fresh….