Even before the pandemic, restaurants were being crippled by rising real estate prices. Now they're also battling on several other fronts: a roller coaster of COVID rules, stay-at-home customers, staffing shortages, and supply-chain-caused inflation. But chefs are a tough bunch, not ones to give up on their calling. Instead of seeing them down their tools, we've watched them stand up and give it their fighting best. This means new revenue sources, new uses of space, and creating not one side hustle but two or three—all to keep doing what they love. We took a spin around today's restaurant scene and here's where we found new growth.
Outdoor Dining Is Here to Stay (For Now)
One thing everyone agrees on: Outside dining spaces are a boon. They keep diners safer while, in extreme cases, they can double a restaurant's capacity. Sure, people complain about some shabby, hastily erected dining sheds, and then there are the people who miss the parking spaces. And, of course, outdoor dining is largely seasonal, with some diners unwilling to eat while looking at their breath. But for 2022, it looks like the handy street structures are safe. Here are some of our favorite outdoor dining spots.
An inventive "wild-to-table" restaurant in Prospect Lefferts Gardens, it has created a modernist Hooverville of six curbside structures—an A-frame, a glass house, a lean-to with a green roof—all with heating and HEPA filters.
This highly rated LES Thai restaurant offers a surprise: Wander through the narrow restaurant and you'll find an expansive patio hiding out back. They've made the most of the space with string lights, thoughtful plantings, funky rattan furniture and twinkling candles.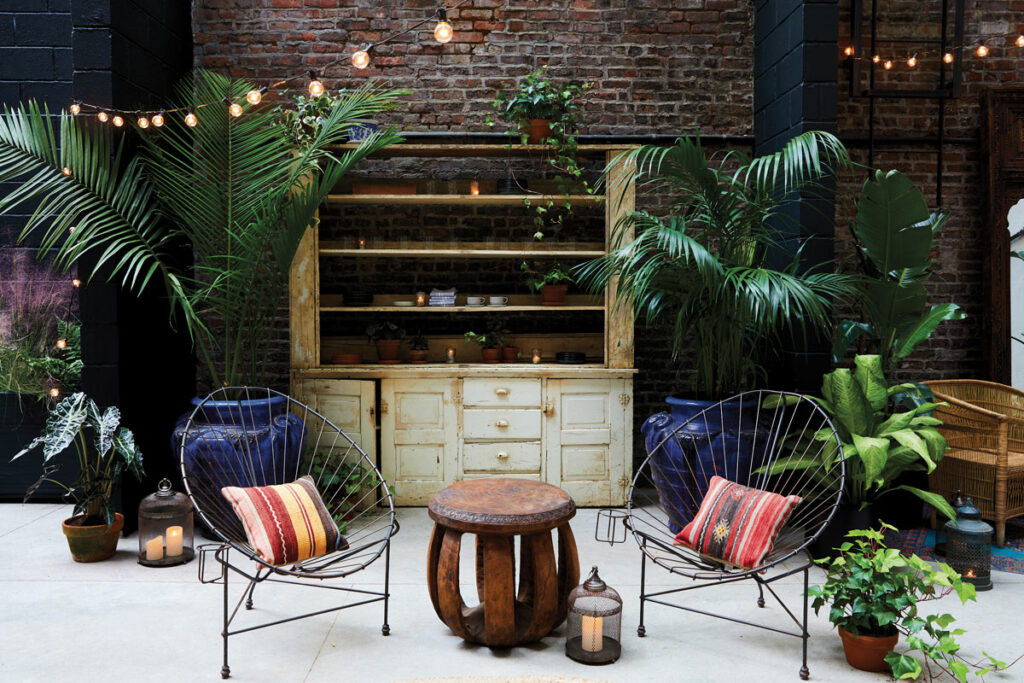 A perfect place to be if you want to stay in New York City yet delude yourself that you aren't. This spacious, tree-shaded, outdoor, Hudson-side hangout in the West Village is ideal for that balmy first day of spring. The menu (overseen by veteran chef Kerry Heffernan) keeps things simple and maritime inspired.
This Cobble Hill eatery run by Michelle Ewan, lately of Penguin Café in Scotland, and Kevin Noccioli, formerly of Masa and Craft, offers a sleek take on Italian favorites. Its covered outdoor garden space gets extra points for being both pretty and heated.
Michelin-starred, wood-fired Mexican cuisine courtesy of chef Justin Bazdarich, plus a beautiful garden. What's not to like at this sleek Greenpoint standout? Get booking.
Part of a former factory complex that produced vast greenhouses for the nearby Lyndhurst estate and the New York Botanical Garden, its rooftop dining area offers sweeping views of the Hudson and the Palisades. Steps from the Irvington Metro-North station, it's where sprightly Thai and Malay standards are washed down with cocktails and sunset views.
The Return of Takeaway Drinks? Not Quite Yet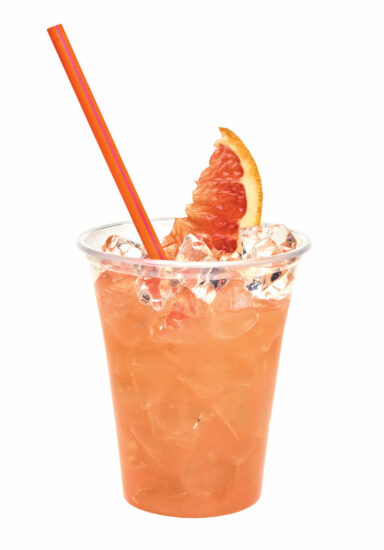 In restaurants, where owners struggle to eke pennies from food sales, the larger profit margins of wine, beer, and liquor sales are a necessary offset. When restaurants pivoted to takeout, they were in danger of losing that sustaining revenue.
In March 2020, then-Governor Andrew Cuomo declared an emergency ruling: NY restaurants and bars could sell alcohol for off-premise consumption. That was over-turned in 2021, when Governor Cuomo declared the emergency over. While incoming Governor Kathy Hochul has vowed to make alcohol sales for off-premises consumption a permanent part of NY's scene, the rule reversal didn't make it to the NYS Senate and Assembly budget proposals in March.
RELATED: IYKYK: The Tropical Japanese Cocktail Bar Hidden in Greenpoint
Instagram Drops (and Waitlists): Out-of-Work Restaurant Folks Open Instagram Drop Businesses
When COVID closed restaurants, some workers took it as a sign to start their own businesses. They announced their limited-supply goodies on Instagram to devoted followers, who even came to pick them up. Instagram drops are a no-overhead way to generate hype and guarantee orders before you've even started cooking. Plus, what's more New York than cutting to the top of a hot waitlist?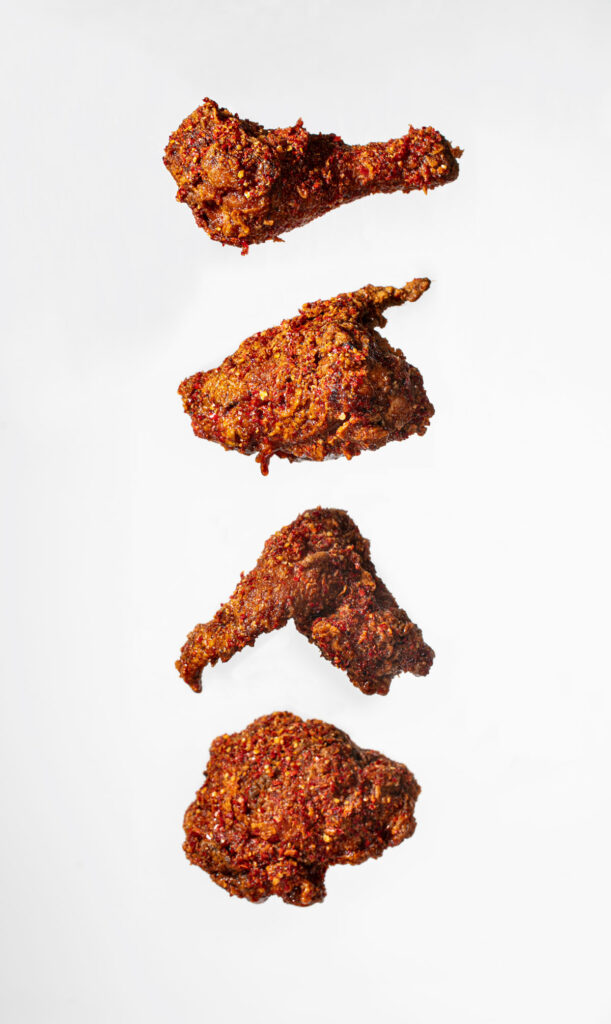 Started by two chefs who worked at Blue Hill at Stone Barns and The Grill, this baking outfit gained quick momentum during COVID with delivery-only breads, seasonal cakes, biscuits and buns, plus, a deep-fried pastry called the Angel Donut.
A 10,000-people waitlist for donuts? You bet. Founder Kimberly Camara and partner Kevin Borja started the project after they were laid off from their jobs as a research-and-development cook and a server at Union Square Hospitality Group, respectively. Camara drew on her Filipino heritage to create donuts with flavors and ingredients she loved, and the rest is history.
Chef Eric Huang left his post as sous chef at Eleven Madison Park to open his own restaurant in early 2020. That plan was shelved because the world had spun into chaos. Instead, he took over the kitchen of his uncle's shuttered Queens restaurant, Peking House, to fry up Sichuan chile-inflected chicken. At its origins, orders were taken exclusively on Instagram. Word of mouth spread, and soon Huang's waitlist was eight weeks long. Now Pecking House has upgraded to a brick-and-mortar in Brooklyn.
Former Gramercy Tavern pastry chef Lauren Tran found plenty willing to pay $40 for her artful boxes of Vietnamese-French pastries during COVID. Her home became a nonstop production line of langues de chat and macarons. Tran is mulling her next steps, but for now she releases her creations mostly at New York City pop-ups and events announced on Insta.
The Rise of the Makeaway: Goldbelly, Ipsa and Momofuku Goods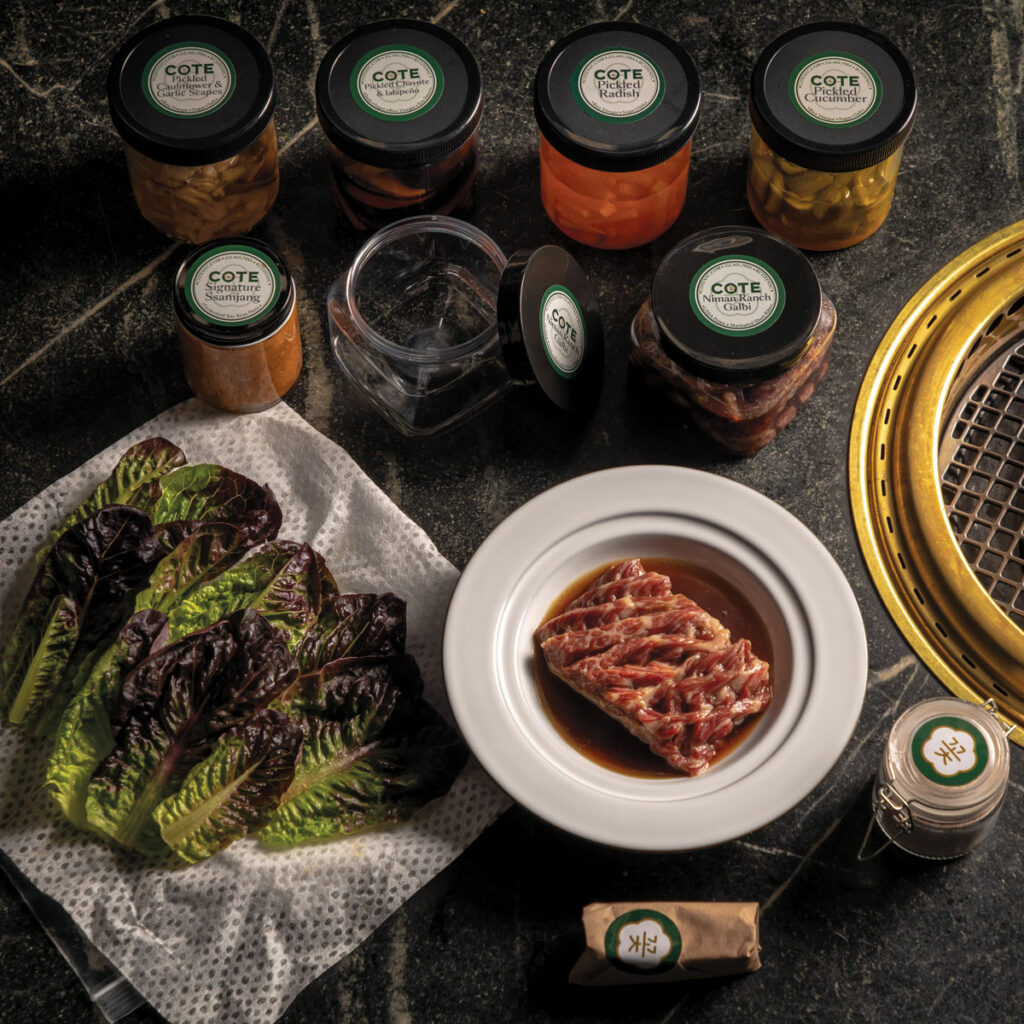 High-profile chefs are trading on their names to sell "makeaways," or kits that allow fans to recreate restaurant meals at home. It's a great way for restaurateurs to sell to diners who aren't local, or willing to risk the crush. Plus, some pair with instructional videos for a chef's table experience.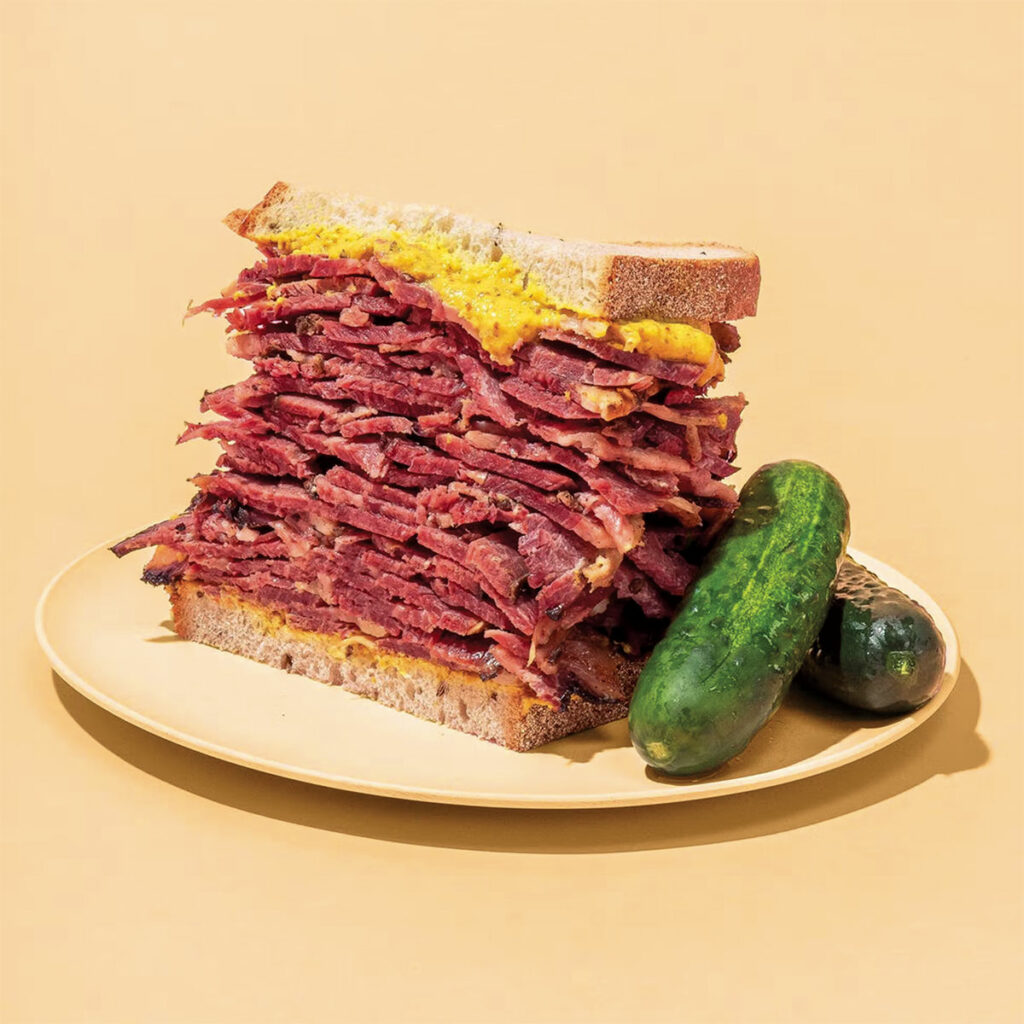 Goldbelly has pretty much cornered the market by luring some of NYC's favorite restaurants into selling makeaways on their delivery site. Look for kits from Momofuku, Taïm, Gramercy Tavern, Pastrami Queen, Cote, Ivan Ramen, and Miznon.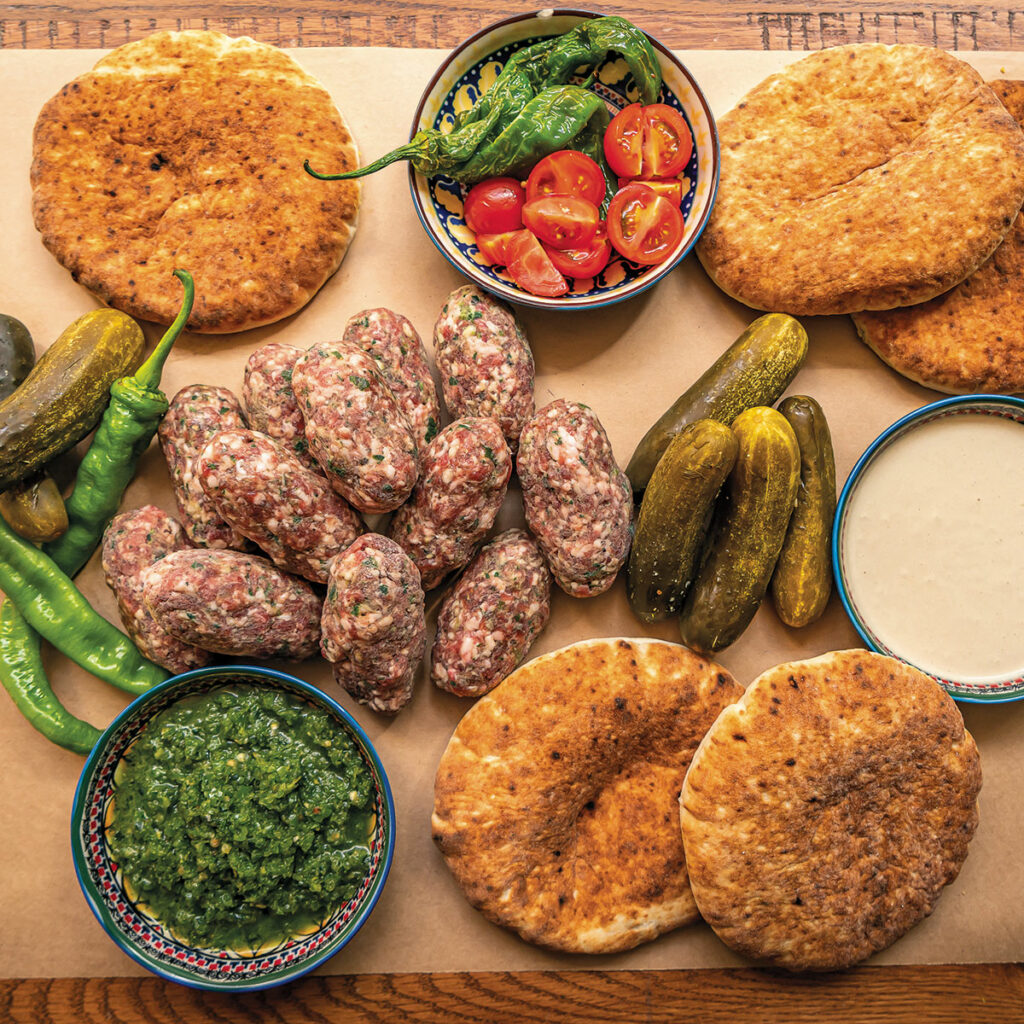 Local upstart Ipsa is working with Tom Collichio plus area farms and producers to offer super-fresh, high-quality frozen meals. More like frozen take-away, the meals come in a range of about 20 seasonal and classic dishes that include pozole rojo, lamb mujadara, and chicken pot pie. Home delivery available in parts of NYC, Westchester, and New Jersey.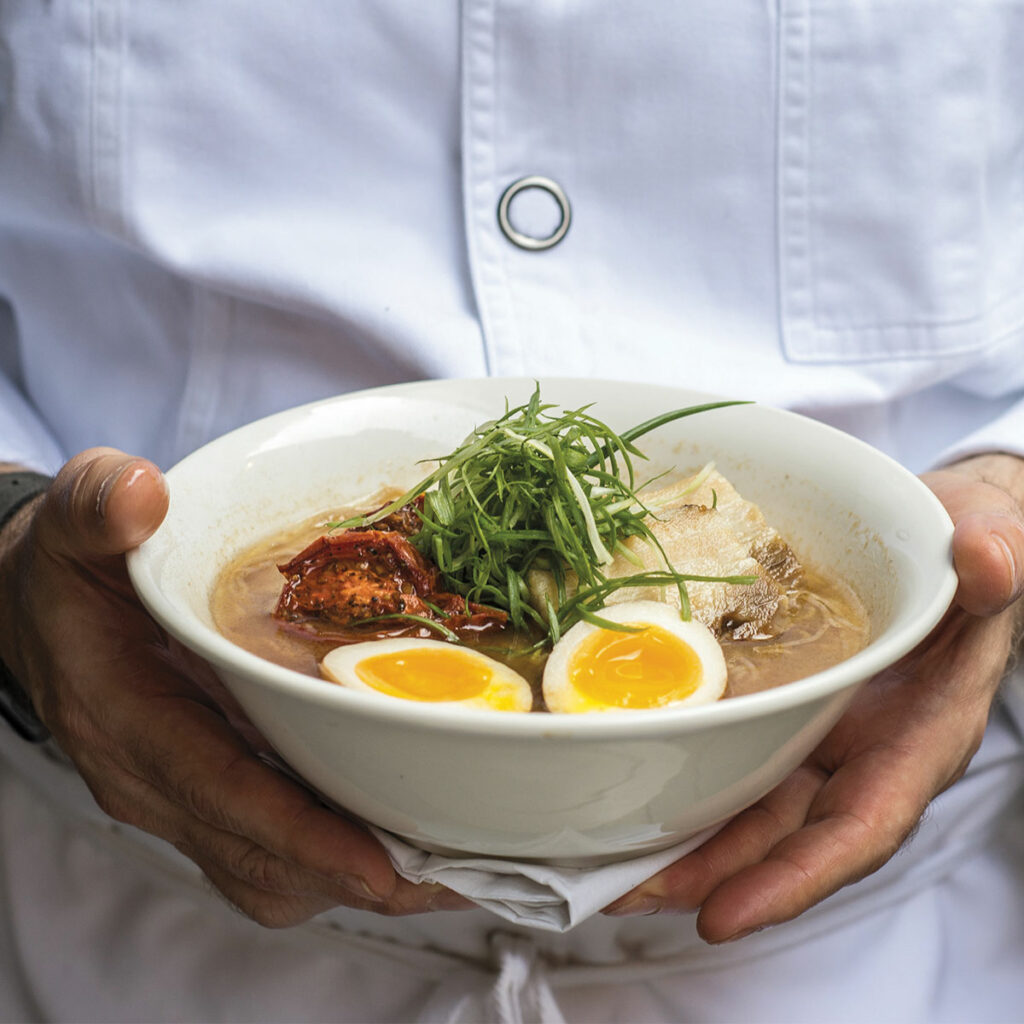 David Chang, never one to rest on his laurels, recently launched Momofuku Goods. It's a collection of seasoned salts, soy sauce, noodles, and tamari that the chef developed for his restaurants. We don't advise that you hold your breath for Momofuku noodles, though. This trio of Soy & Scallion, Spicy Soy and Tingly Chili dried noodles were virtually launched with a waitlist in the thousands. Look for handy recipes using the products on the site.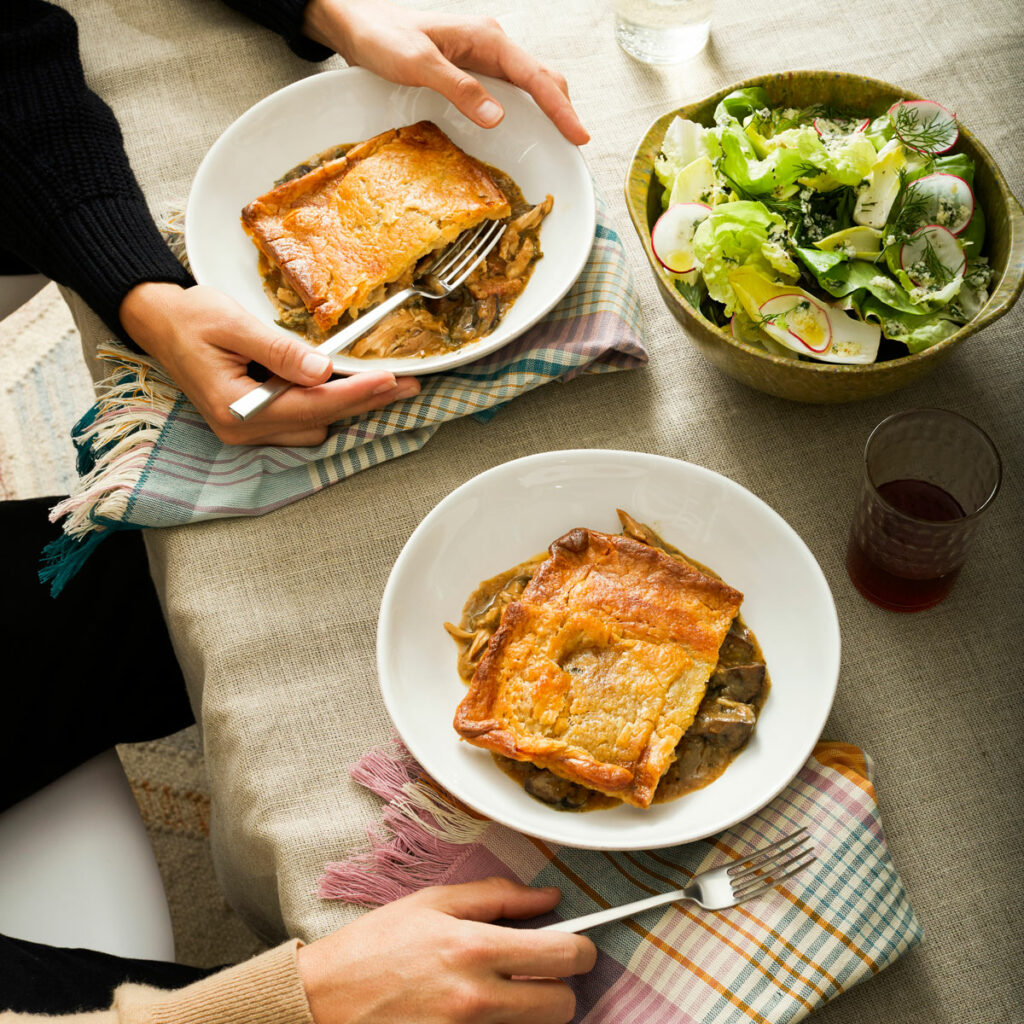 Dim Sum Also Goes DIY: Superstar Frozen Dumplings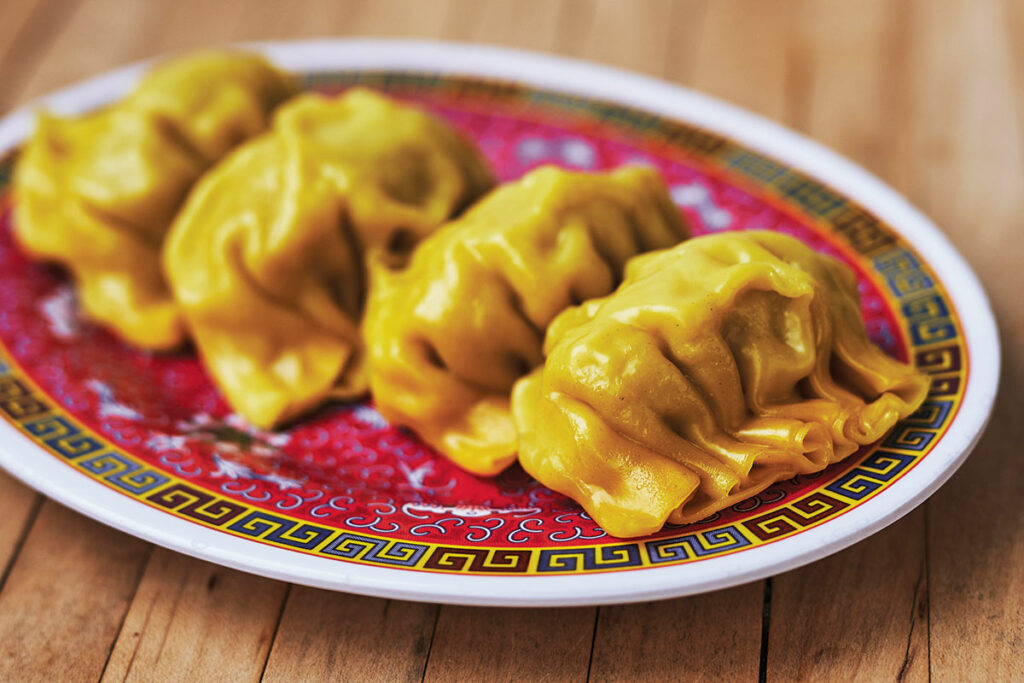 Speaking of Chang, we hear he's about to venture into the world of frozen dumplings. In this, he's been preceded by some of New York City's most iconic dumpling houses that are selling frozen, cook-at-home dumplings to diners who prefer to stay in. Here are three. 
This Shanghainese bao house that slings colorful, thin-skinned xiao long bao in Flushing challenges Joe's Shanghai for the best soup dumplings in New York City. Now it's selling several varieties of its signature dumplings frozen, including pork, shrimp and cabbage; crabmeat and pork; truffle and pork; and scallop and pork. Also look for frozen egg rolls, spring rolls, wontons, pork buns and more. Soup dumpling prices range from $24 for 30 basic pork soup dumplings to $33 for 30 with truffle and pork.
One of New York City's oldest and most fabled dim-sum houses is offering their dumplings frozen for pickup or no-fee delivery in most parts of Manhattan and Brooklyn. Look for 11 varieties of dumplings—including pork soup dumplings and chicken soup dumplings, various siu mai and the standard pork and cabbage. They're sold in 1.5-pound bags for between $20 and $25.60, and national delivery is available through Goldbelly.
Like Nom Wah, this elegant dumpling specialist with three locations—UWS, Nolita and LES—sells their dumplings frozen on Goldbelly. Be warned: They're the deep-pocket option at 24 for $125.
Stories from the Front Lines: Three Hudson Valley Chefs Talk About Their Pivots
A Shorter Work Week
Norman Jean Roy of cult Hudson bakery and café Breadfolks has adopted strategies that lower overhead, minimize risk and support his staff. "We decided to open part of the week," he explains. "We get the same number of customers, and to tackle the staffing issues, we've offered to train our bakers and chefs to work front-of-house. That way, if they want a 40-hour week, we can offer it."
Flying Pigs
David DiBari, a James Beard Award nominee, swiftly shuttered his spot in Port Chester to focus on his two restaurants in Dobbs Ferry. His pizza place, The Parlor, went gangbusters: "The pizzeria saved the business," he says. "I mean, we could not make those pies fast enough."
But The Cookery, his neighborhoody spot featuring homemade salami, artful salads and lush pastas, was a challenge. "I hated sending my pasta out for delivery. It should be on the table in, like, three minutes, max!" Eventually, they found a workaround that did meet his culinary standards and need for revenue. "We already offered a pig dinner (roasted piglet with sides) in the restaurant. We had a lightbulb moment: Everything about that dinner works beautifully for delivery—it even improves." He started offering Front Yard Pig Roasts. "It continues to be a huge success. I mean, at one point, we had to hunt down those piglets to meet demand!" he says, chuckling.
Hit Fast-Forward
The Half Moon, a dive bar and event space run in Hudson for the past 10 years by New York City restaurant veterans Frances Sultan (Minetta Tavern and Balthazar) and John McCulloch (Frankie's 457 Spuntino) needed to pivot to survive. Their strategy: Make the future now. "We nearly closed," John admits. "But as bad as it was, COVID did force us to reset." Their plan to launch a pizzeria hit fast-forward. "It was actually an opportunity," says Frances.
Aware there were already spots offering Neapolitan-style pizza, they took a different path. "We created an homage to your classic, corner NYC pizzeria. I mean—you can get a slice here." It's all made with high-quality ingredients and a recipe formulated by John and Steve Gonzalez (now of Sfoglini Pasta), both of whom came from Frankie's 457 Spuntino.
One Restaurateur's View: Gabriel Stulman on How to Move Forward
Gabriel Stulman, CEO and founder of Happy Cooking Hospitality (whose West Village restaurants include Jeffrey's Grocery, Jolene, Fairfax and Joseph Leonard), was one of the restaurateurs who spoke loudest for embattled restaurants during these plague times. We asked him to share his views on how to move forward.
Q: What do restaurants need now?
A: Outdoor dining is an improvement to every neighborhood. One of the most important things that I think government can do is to let outdoor dining stay. Some people complain about parking loss but the Department of Transportation, who's currently in charge of who gets to use the street, released a report that says it occupies less than one percent of the city's total street parking. Can we do things about some of the sheds that look like trash? Of course we can, and we should. We can make more regulations around what they can and can't look like, and how long are they allowed to be there, etc.
The government is spending too much energy and effort writing a massive spider web of labor laws and trying to apply them to every business, big or small. They are writing regulations as a protection against the exploitation of staff in major chains, like Olive Garden, that don't apply to tiny businesses like ours. They need to address small business needs in new laws.
There must be a rebalancing to tackle the inequity that's been created by the Restaurant Revitalization Fund. This fund targeted money as grants to restaurants. Approximately one-third of restaurants that applied received money (in some cases huge grants, millions of dollars) while two-thirds received nothing because the fund ran out. This has to be addressed.
How are so many restaurants surviving?
Our industry attracts people with a wonderful work ethic, spirit and hustle, grit, grind and passion. You put millions of these people together, they'll find a way to compete. A boxer doesn't go into a fight thinking, "I'm not going to get hit." They think, "I'm going to learn how to take a hit, and when it happens, it won't wipe me out."
Restaurants Try Retail: Eateries Are Becoming Middlemen
The profit margins on restaurant food are notoriously slim. Meanwhile, restaurants have access to foodstuffs most civilians can't easily source. It's a match made in heaven. Increasingly, we're seeing shelf and fridge sections in restaurants.
Despite the challenges of COVID, Nate Adler, owner of Gertie in Williamsburg, launched General Irving in the midst of the plague, and it was the perfect concept for the time. The space functions as a breakfast and lunch spot that also sells takeout coffee and prepared food by Mark Taylor, formerly of Gabrielle Hamilton's Prune. Also look for a nicely edited array of groceries ranging from Heirloom Himalayan Red Rice to cured sumac and Kewpie mayo.
This woman-owned vegan café and grocery store launched in Greenpoint in 2021, offering coffee and baked goods to eat onsite, plus some takeout sandwiches. The space also offers a stellar selection of grocery items that range from alternative milks to vegan cheese and chocolate to basics like sugar and pasta sauce.
A combo masa molino and Mexican restaurant in Bed-Stuy, it sells its nixtamalized tortillas and masa over the bar. It triples as a tiendita (corner store), vending limes, cilantro, salsa macha and Topo Chico for when you get stuck without. Plus, you can sip tequila as you provision.