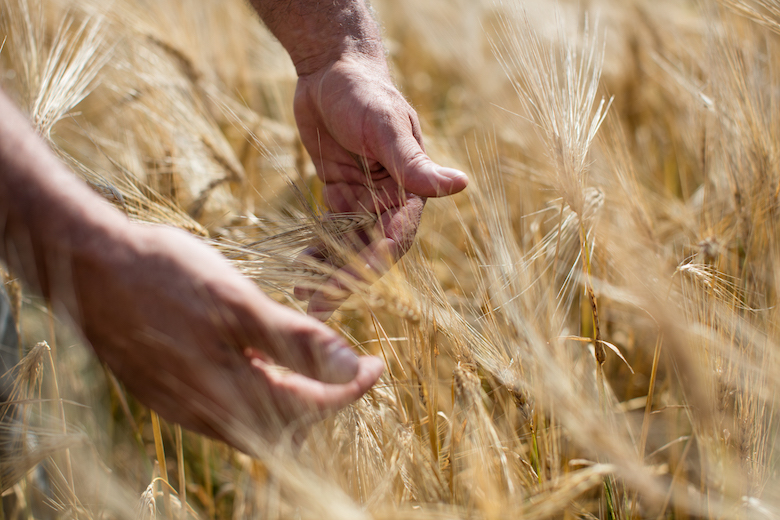 It's easy for us New Yorkers to forget we're just a few hundred miles away from our food sources. But despite the relatively short trip, it's a challenge to get apples from the upstate farm to the downstate tables. This Tuesday, a panel discussion hosted by CUNY's Graduate School of Public Health and Health Policy, with a focus on addressing the issues of access, as well as possible solutions, to creating a unified regional foodshed.
Moderated Craig Willingham, the deputy director of CUNY's Urban Food Policy Institute, the panel opened discussing obstacles undermining a strong upstate/downstate regional food economy. Dan Horan, CEO of Five Acres Farms, noted that there are a variety of dilemmas, one of them being "the public is only beginning to understand what regional and local food means, and what they want to pay for that food." Problems related to pricing were echoed by other panelists, who noted that cost of produce is the number one hindrance for residents in low-income areas looking to buy fresh produce.
In addition to pricing, distribution of products is also a huge challenge. Horan noted that the methods of distribution "are often beyond what an individual or family farm can do, or even a regional distributor." It was noted that distributors often have to work harder than usual ("too hard," even) to help a farm or group of farmers reach the mainstream distribution market.
Regardless of these obstacles, according to Kathleen Finlay, president of the regenerative agriculture-focused, non-profit Glynwood, a number of young, new farmers and entrepreneurs who are tech-savvy, enterprising and invested in sustainable agriculture, are entering the industry. She added that this has led to further support for local farming in the Hudson Valley. "Land trusts and other private landowners are really recognizing how important it is to get new farmers on land and embracing working landscapes as a roadmap to environmental inland conservation in the Hudson Valley," says Finlay.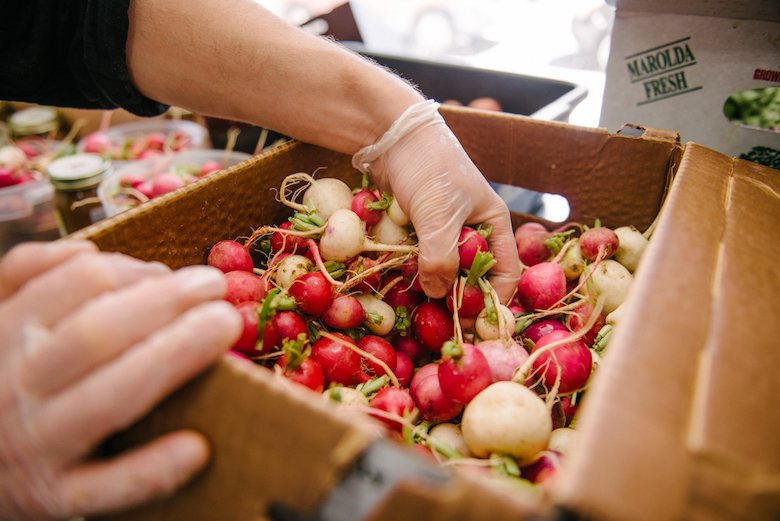 The panelists noted that government policies and partnerships, too, can help benefits the local industries. Kimberly Vallejo of the New York State Department of Agriculture and Markets, noted that the craft beverage market, including cider, beers and distilling, has been booming, thanks to a few policy changes in the grain industry that helped promote growth of grains and keeping grains within the state.
"It's out of control right now thanks to a couple of regulatory measures," says Vallejo, adding that the benefits from these few policies—investment in infrastructure as well as training and outreach to farmers—bleed over into other businesses like restaurants.
Olivia Blanchflower, director of wholesale and distribution at GrowNYC, noted that food hubs like their upcoming city-state partnership, the South Bronx-based Greenmarket Regional Food Hub, can benefit both local consumers as well as farmers. Food hubs enable fruit and vegetable farmers upstate to wholesale excess produce, much of what you'd find in Zagat or Michelin-starred restaurants, to serve at community and education programs like the Lenox Hill Neighborhood House or Bronx Academy of Letters.
"We'll be working with more farmers, which means we'll increase the amount that we purchase from our existing farmers," says Blanchflower. "There will be space in that facility for other food and farm related industries, which means they will be hiring people to work in that facility. There will be a multiplier effect beyond that facility."