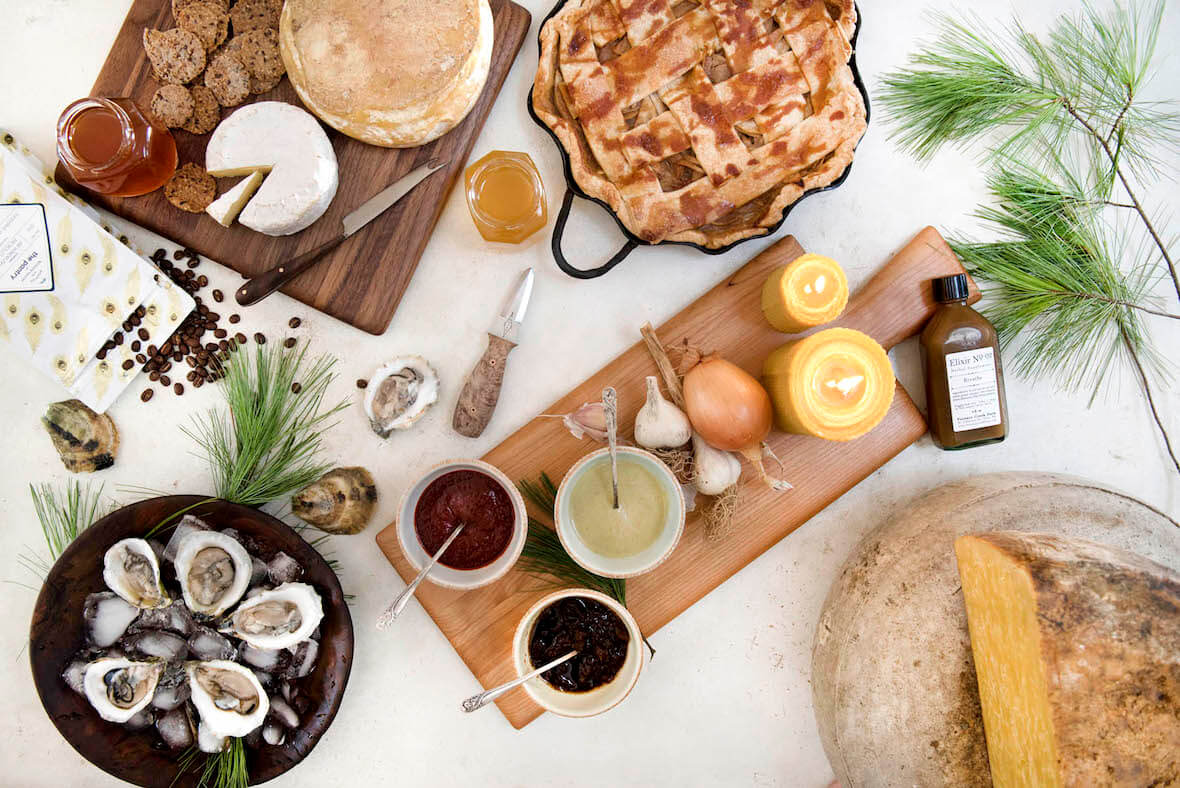 And just like that, the time has come for our annual gift guide. This year we're spanning across all four of our territories with selections from Edible Manhattan, Edible Brooklyn, Edible Long Island and Edible East End. From a natural wine share to a handmade carbon-steel pie pan, here are our picks from some of the area's best makers.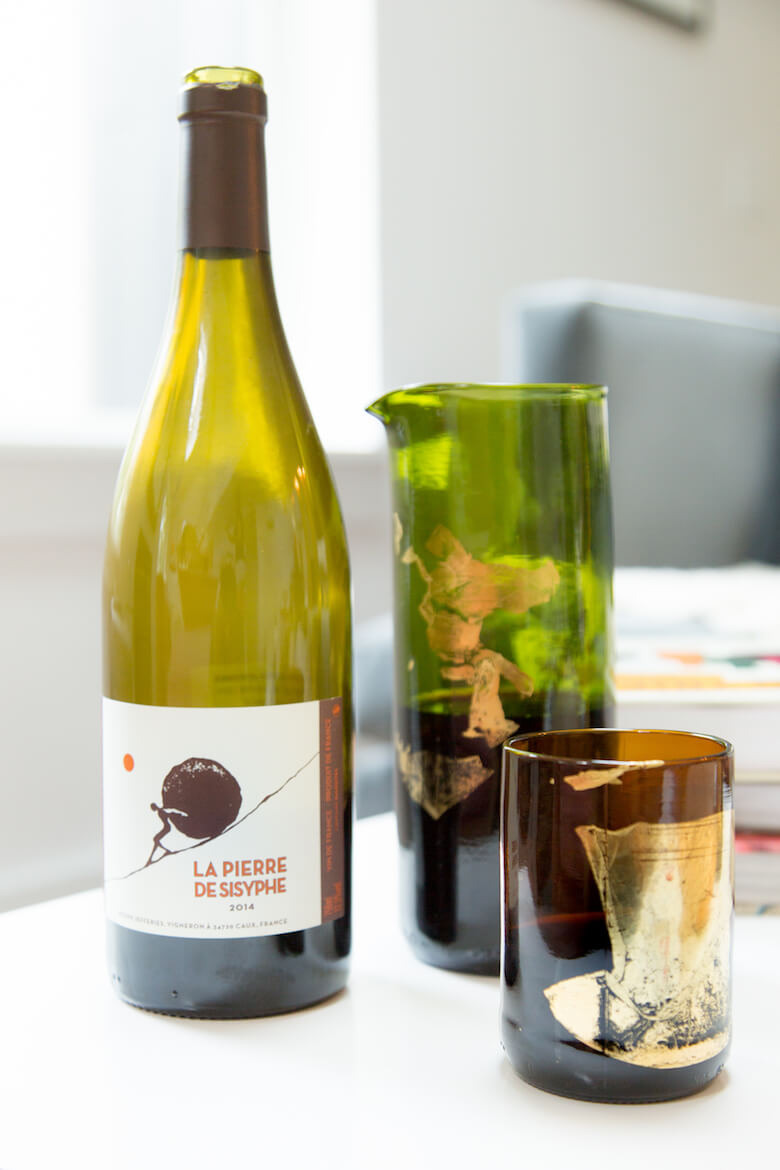 Thirst Wine Share
Whether or not buying organic or biodynamic wines from independent winemakers is important to you, Fort Greene's Thirst Wine Merchants—a shop specializing in these bottles—has a delightful and highly curated selection. Their monthly in-store pickup wine share includes their choice of recent arrivals grouped around a theme and/or a specific maker. | $98
Gold Leaf Beer Bottle Tumbler and Green Upcycled Wine Bottle Decanter
You could recycle your beer and wine bottles after their single intended use, or if you're artist Nanda Soderberg, you could upcycle them into handsome keepsakes. You'll find his trash-turned-treasure gold-leaf-embellished decanters and tumblers at Fort Greene's UrbanGlass, which carries a wide array of pieces from leading glass artists. | $34; $85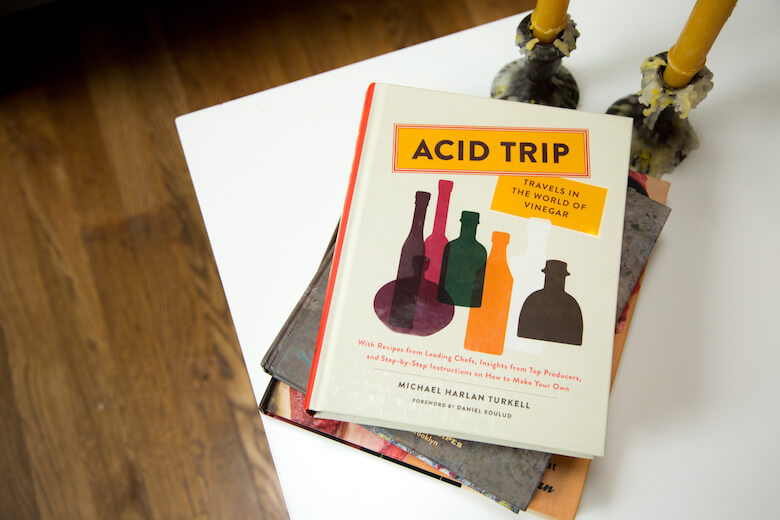 Acid Trip: Travels in the World of Vinegar by Michael Harlan Turkell
Former Edible photo editor Michael Harlan Turkell travels to Europe, Japan and throughout North America exploring the world's vinegar culture and the historic and culinary significance of acidity for this late-2017 release. Vibrant photographs accompany lively text, recipes and vinegar how-tos. | $29.99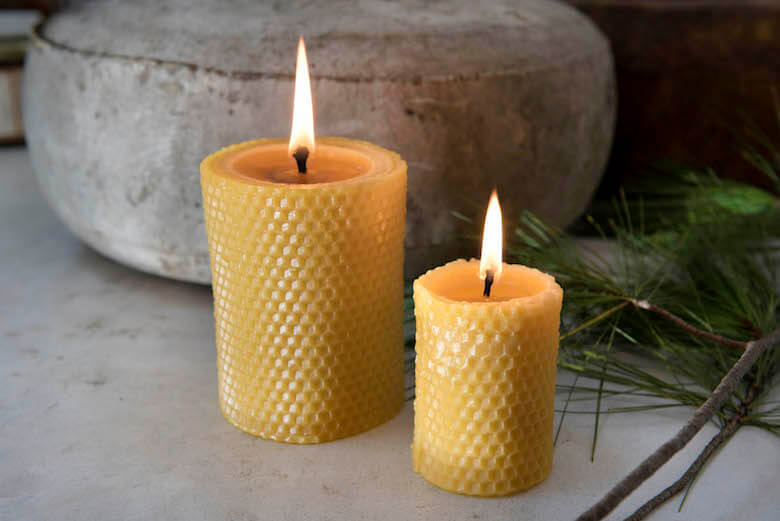 Tremblay Apiaries Beeswax Candles
Make your table glow with these 100 percent beeswax candles from Van Etten, New York's Tremblay Apiaries. We're particularly fond of their tapered, honeycomb and corn cob (!) forms that you can pick up Friday and Saturday at the Union Square Greenmarket. | $4–$19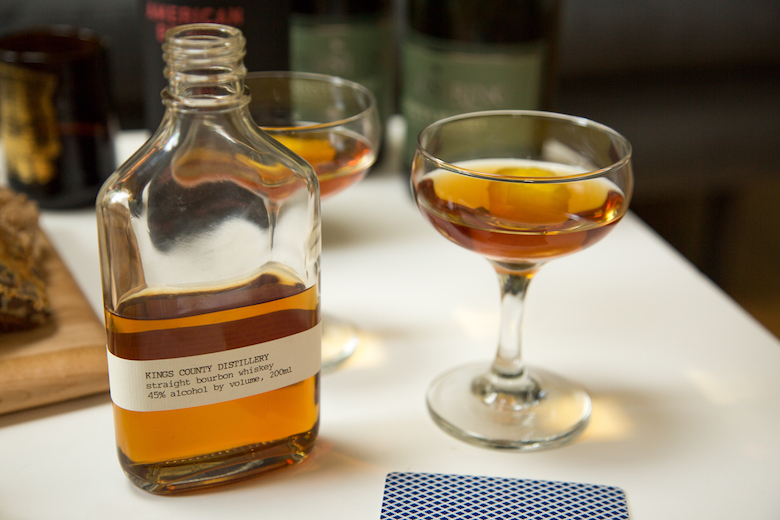 Kings County Distillery Whiskey
Made from New York State organic corn and malted barley from the UK, Kings County Distillery's Straight Bourbon has notes of vanilla, caramel and molasses—and a super smooth finish. | $48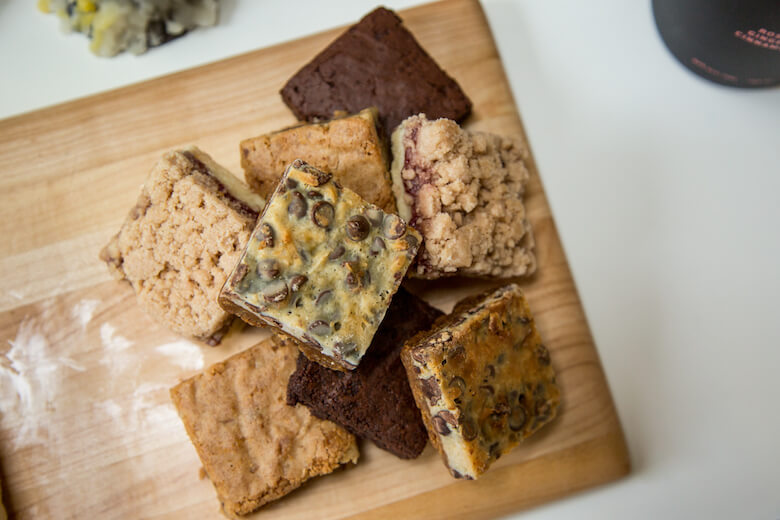 Feed Your Soul Bakery's Cookies
The holidays are a time of giving forward—but they're also a time of giving back. Accomplish both missions by gifting a box of Feed Your Soul Bakery cookies to your family and friends. For every order placed, Feed Your Soul Bakery donates a cookie to the Coalition for the Homeless. It doesn't get much sweeter than that. | $20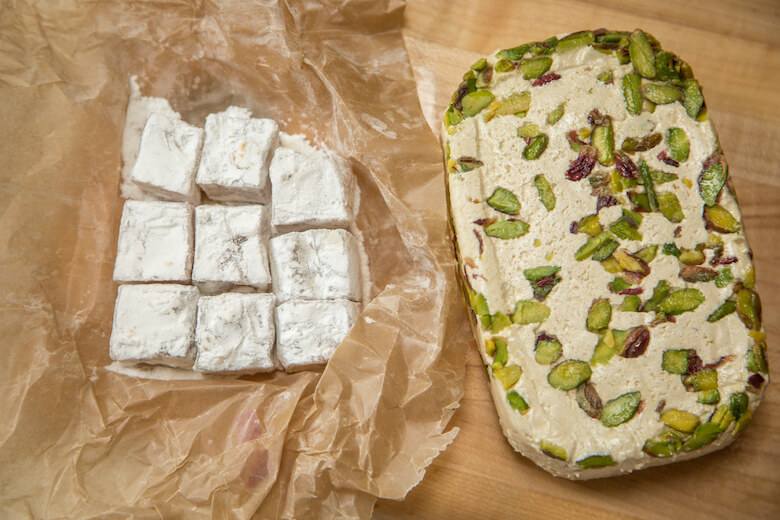 NY Shuk Pistachio Halva and Turkish Delight
Sold as part of NY Shuk's Deluxe Moroccan Tea Set, this pistachio halva and Turkish delight have officially replaced "visions of sugar plums" in all our holiday-based edible daydreams. | $275 for complete tea set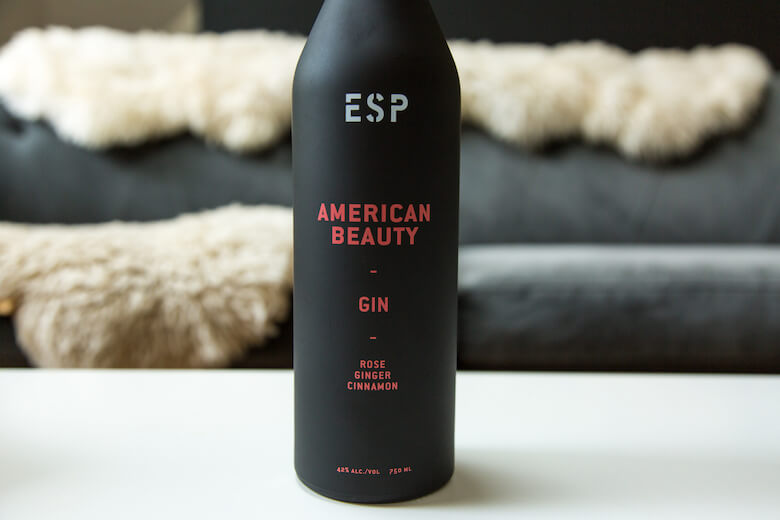 Empire Spirits Gin Company
This is what happens when a former WD~50 chef gets into the distilling business: He makes a gin that tastes like no other you've ever had. Distilled in Yonkers in small batches, these guys are respectfully giving the middle finger to big juniper flavors. And it's delicious. | $40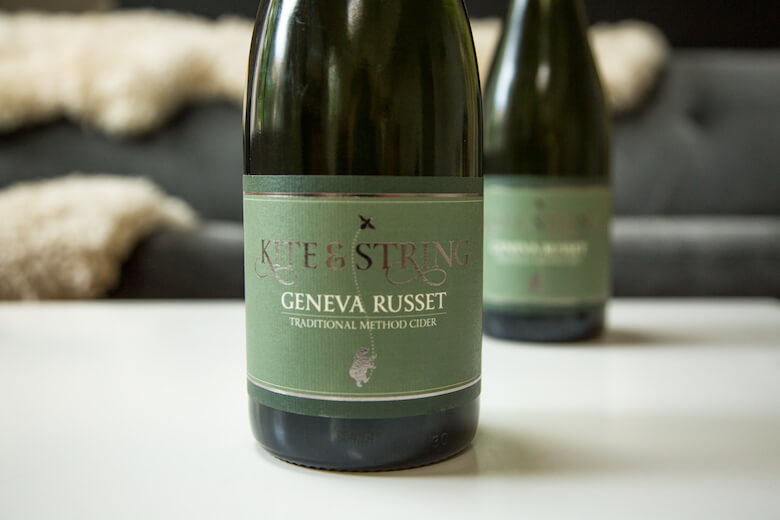 Kite & String Cider, Geneva Russet
If you can go to Interlaken to try this cider at the source, do. Kite & String ciders are made on the farm at Finger Lake Cider House, where you can try a slew of the state's best ciders in one cozy tasting room. If you can't go, they ship their bottles, including this bone-dry still cider that skews sweet and plays well with a hearty stew or braised pork. | $18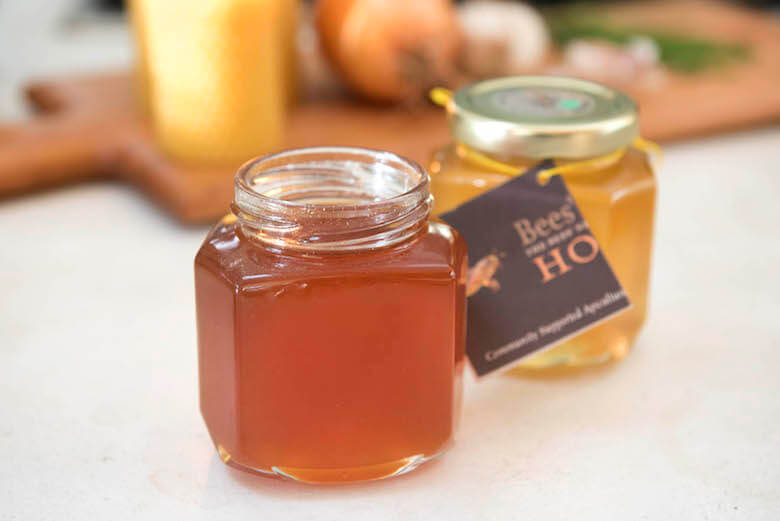 Bees' Needs Honey
By her own admission, Mary Holtz—founder of Bees' Needs in Sag Harbor—"[sells] honey to support her bee habit." And boy, are we glad that she does. Bees' Needs honey is raw, unheated and unfiltered, and the perfect stocking stuffer for everyone on your list this holiday season. | $18.75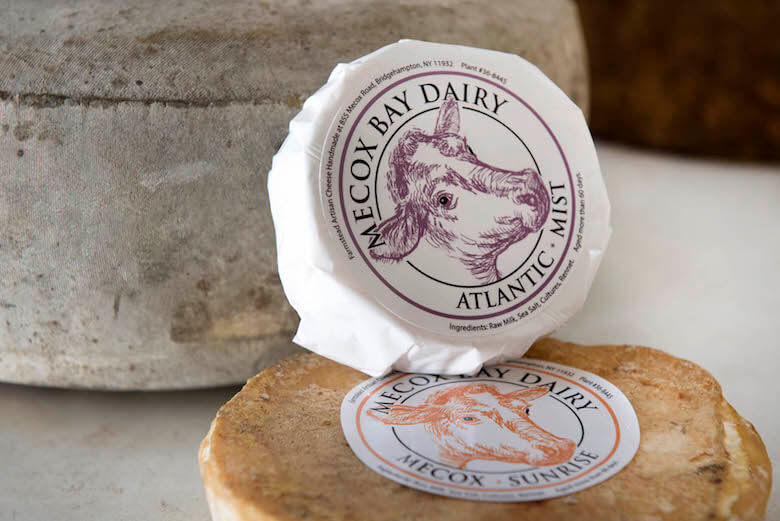 Cheese from Mecox Bay Dairy
Pictured here are some of our favorites (to give and receive) from Mecox Bay Dairy: Farmhouse Cheddar, Atlantic Mist (a type of brie) and Sunrise. | Prices vary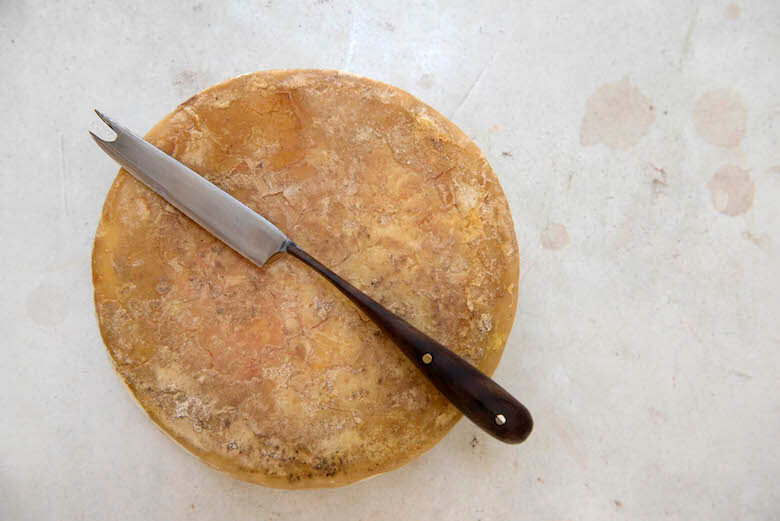 Cheese Knives by Chelsea Miller
Aspiring to "make things more beautiful than they need to be," local metalsmith Chelsea Miller raises the humble mechanic's file to a breathtaking work of art, fitted with a Vermont-sourced maple handle. | $150–$350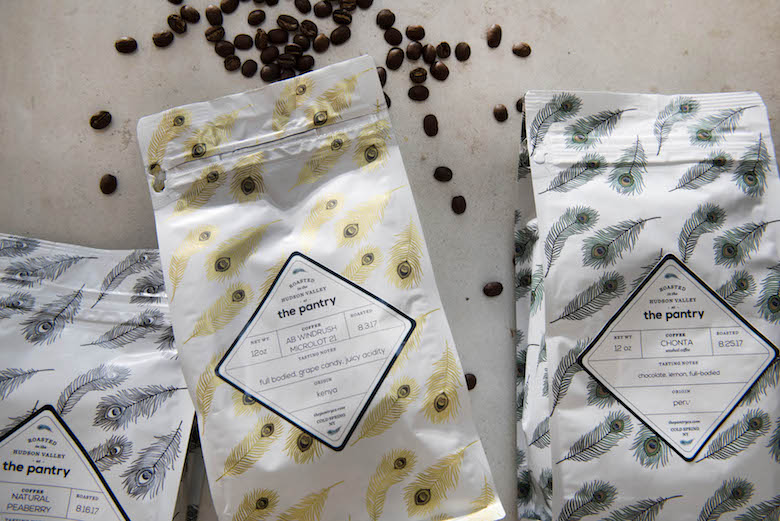 Coffee Subscription from The Pantry
A groovy thing about this Cold Spring–based coffee roaster's subscription is that the packaging's already giftable. Most importantly, though, the coffee holds up, too, and you can choose how much and how often you want it delivered. | $60–1lb./week for 4 weeks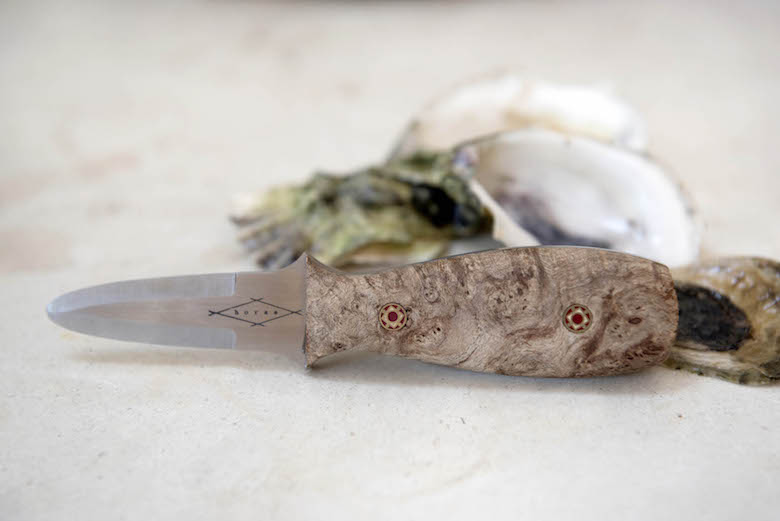 Oyster Knife by Horse
Each stainless-steel and maple burl oyster knife is made in-house, in Brooklyn, by hand, one at a time. It might cost a very pretty penny, but it's one of those kitchen staples that's well worth the investment. | $190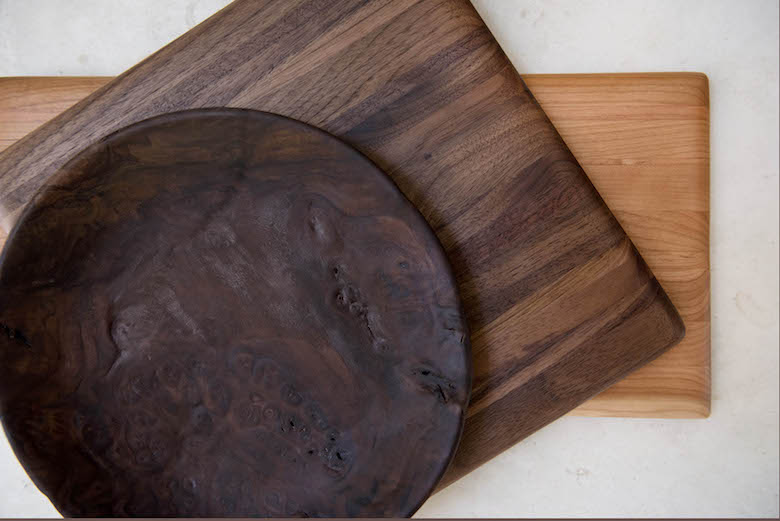 Cutting Boards and Wooden Bowl by Phil Gautreau
Your holiday offerings will shine on these boards and bowls by Brooklyn-based woodworker Phil Gautreau, whose award-winning designs are handcrafted from highly figured, visually unique wood. | $140–$220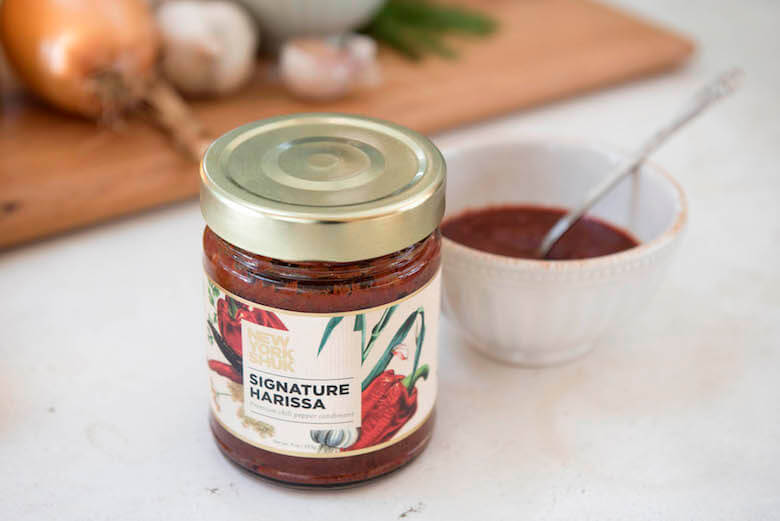 NY Shuk Harissa
Made from a beloved family recipe, this mild pepper paste is our go-to alternative to ketchup and sriracha—though we're also known to use it as a "secret ingredient" in some favorite winter soups. | $13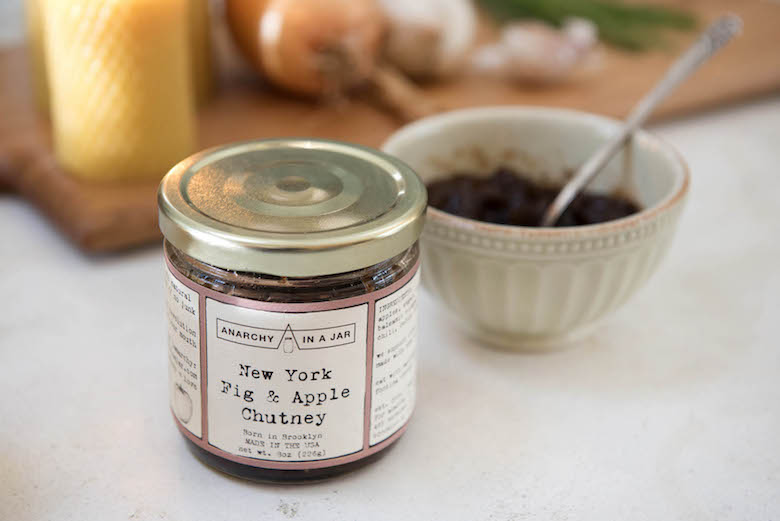 Anarchy in a Jar Fig and Apple Chutney
Drawing on a treasured knowledge of preserves garnered from her Hudson Valley upbringing and travels across the globe, Anarchy in a Jar founder Laena McCarthy brings inspired chutneys and other condiments to the table. | $18–$22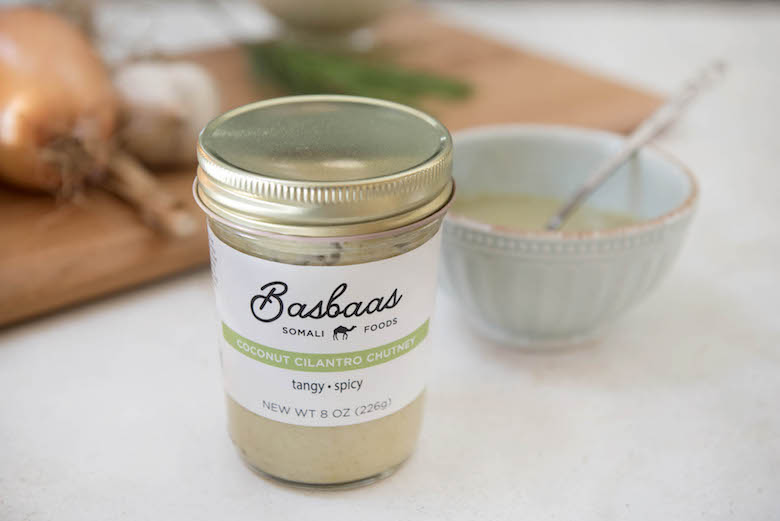 Basbaas Coconut Cilantro Chutney
Based on her family's traditional Somali recipes, local foodtrepreneur Hawa Hassan makes her babaas ("chili" in Somali) sauces from Hudson Valley ingredients. From tamarind date sauce to coconut cilantro chutney, each well-balanced flavor combination is equally comforting and exciting. | $9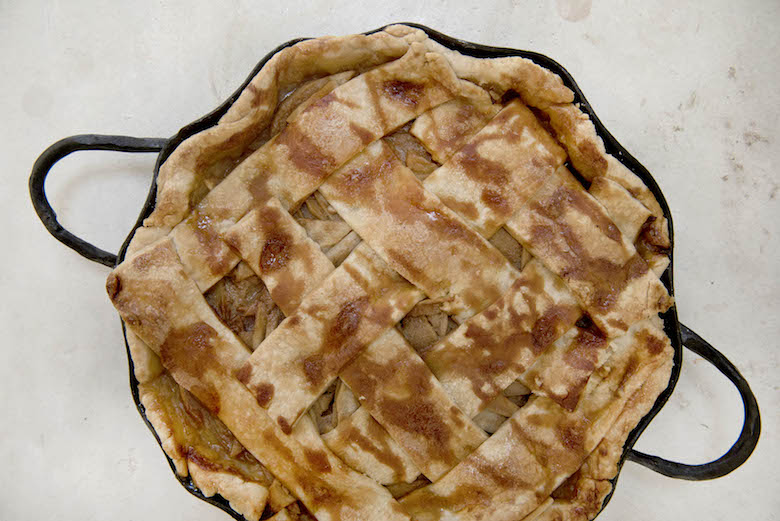 She-Weld Pie Plate
Handmade by Marsha Trattner at her metalworking studio in Brooklyn, this carbon-steel pan is not only gorgeous but functional. Heavy enough to produce a crisp crust, pre-seasoned and easy to clean, this pie pan will be our close companion all holiday season. Just ask Elena Hryb of Harvest Moon Bakeshop, who uses one of She-Weld's pans to make her famous Salted Caramel Apple Pie. | $155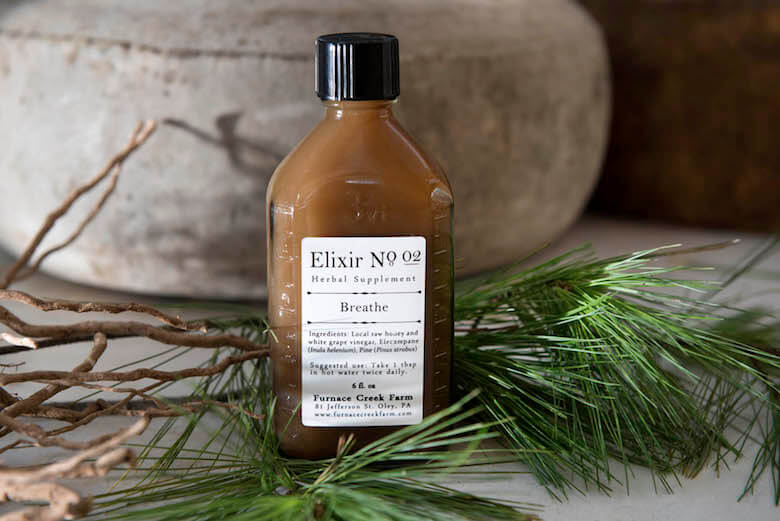 Furnace Creek Farm Breathe Elixir
Furnace Creek Farm is a new kid on the block at the Union Square Greenmarket, selling medicinal and culinary herbs grown on their 36-acre farm in Berks County, Pennsylvania. Owner and herbalist Grace Galanti recommends her Breathe Elixir as a warming bitter aromatic that "clears the lungs and soothes a cough." | $16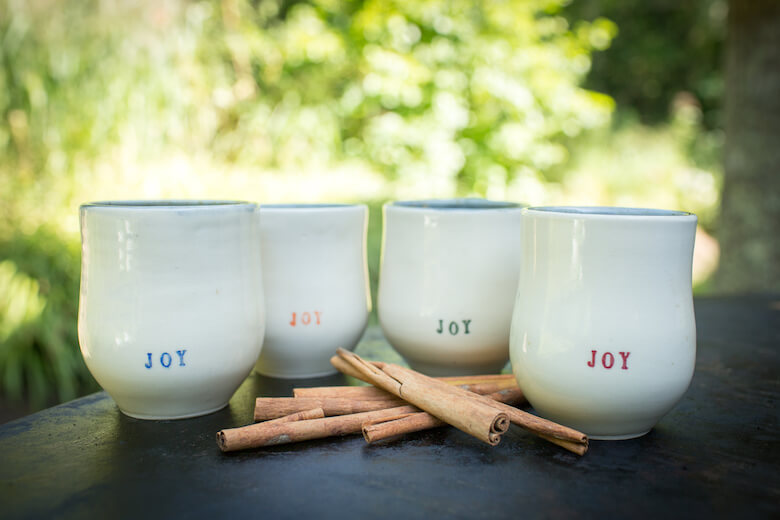 Joy Mugs by SarahLaCeramics
Hand-thrown by local potter Sarah Lazar, these JOY mugs are exactly what we want to wrap our hands around this winter. Fill yours with eggnog, cider or your tipple of choice and cheers to the new year's beginning. | $20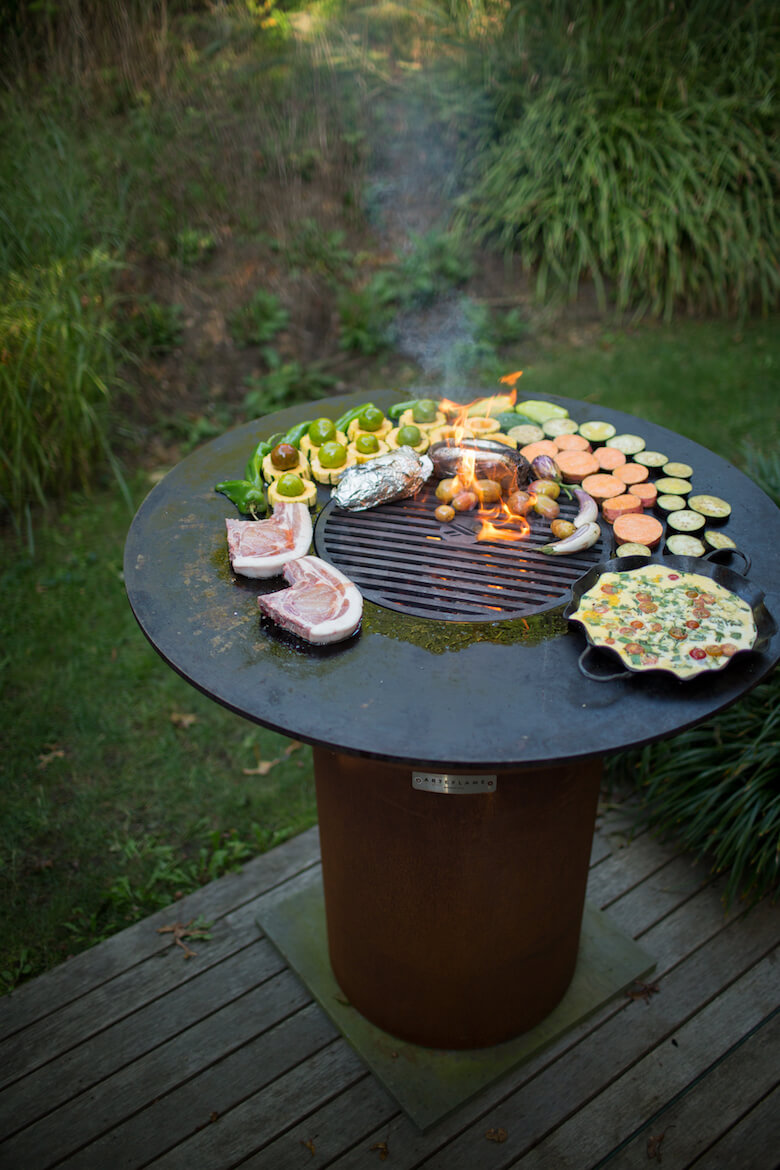 Arteflame BBQ (Classic 40″)
For two reasons, this is a gift for someone you really love. First: At $2,450, this grill is the priciest item on our gift guide. Second: It's so amazing that you should only give it to someone likely to share. | $2,450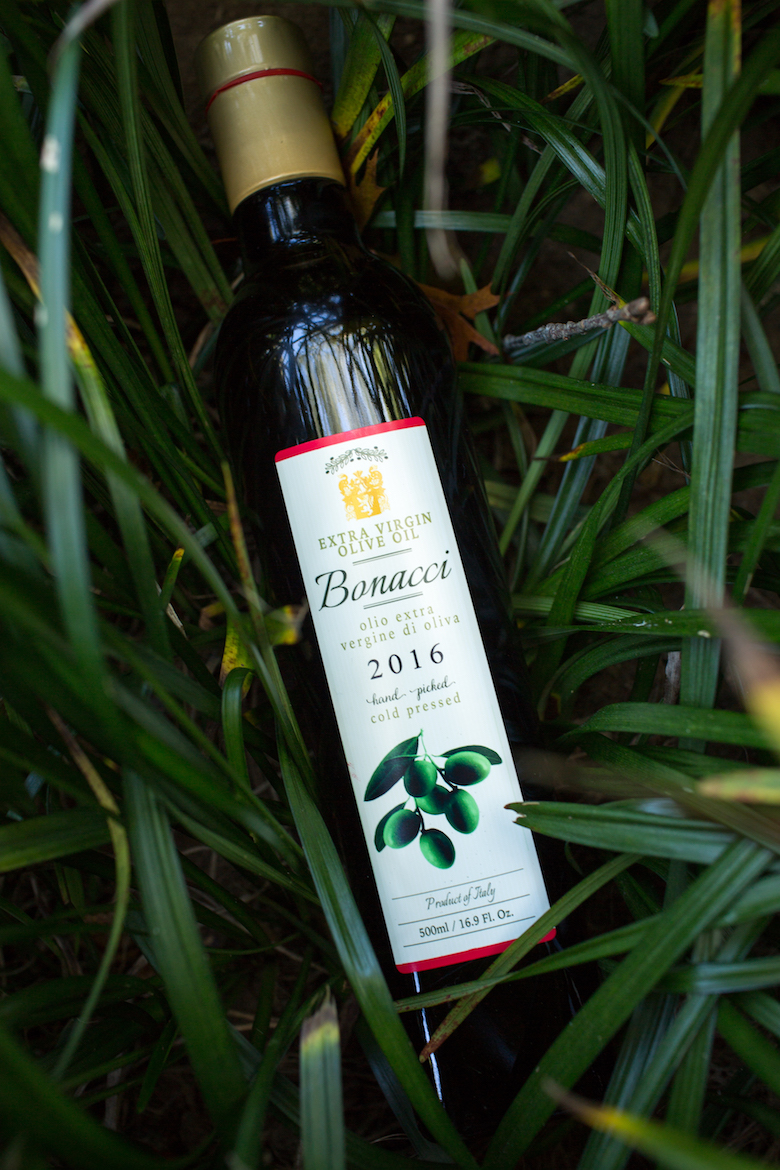 Boancci Extra-Virgin Olive Oil by Chris and Kristin Bonacci
A blend of the three predominant olive varieties grown on the medieval hillsides of Trevi and Foligno, Italy, Bonacci EVOO has a nose of fresh-cut grass and a spicy, peppery finish—the perfect oil to grill with. | $30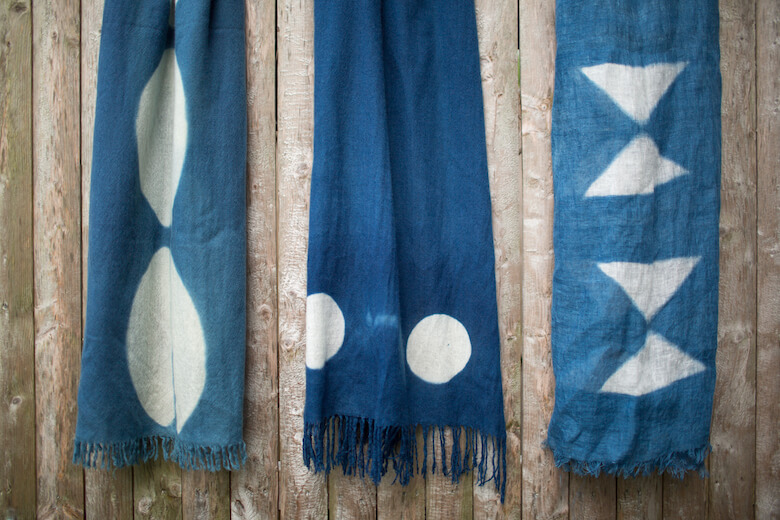 Indigo Jane
Indigo Jane's products range from beanies to scarves and ponchos. Pick a few up for your best, most consciously dressed buds. | $100–$280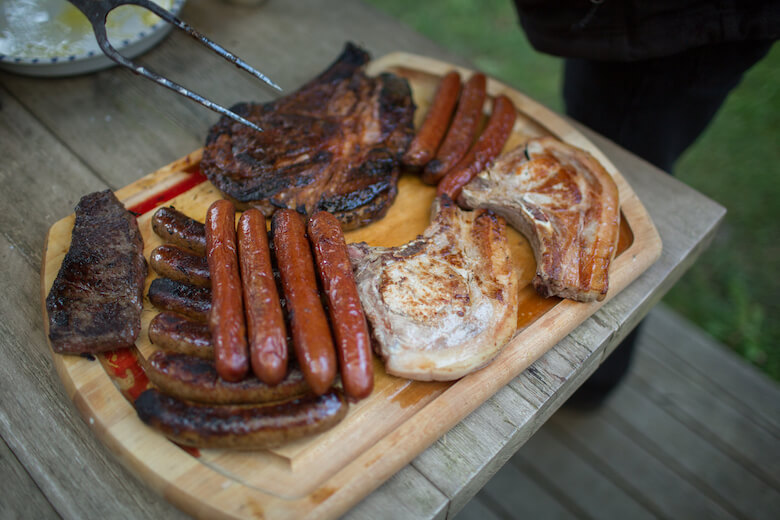 Meat from The Meat Hook
Meat from the Meat Hook is undeniably delicious as it's sourced from small New York farms. And seriously, how cool would it be to be on the receiving end of a huge box of sausages?! | Prices vary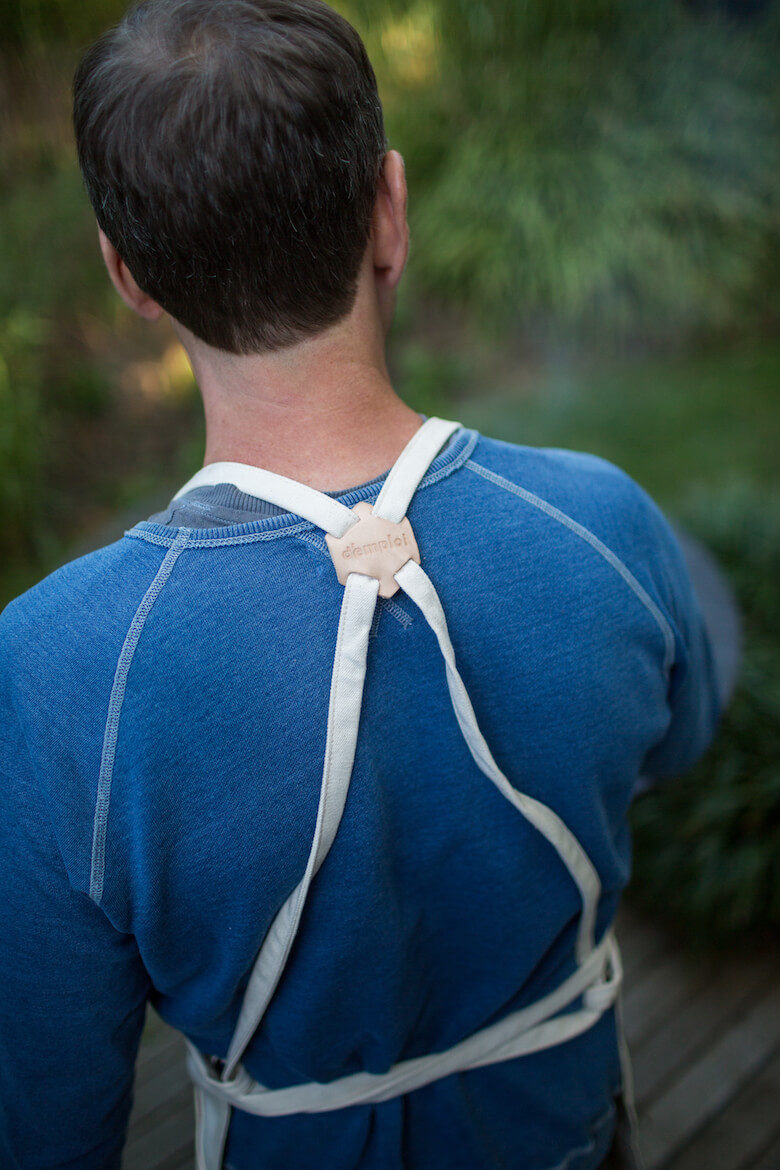 Shop Apron by d'emploi
Made out of heavyweight 14-ounce canvas, this workhorse of an apron is designed and hand-sewn in Brooklyn. The extra-long straps cross in the back to alleviate neck strain. Apron looks best with a splash of BBQ sauce, grease streaks or potting soil. | $66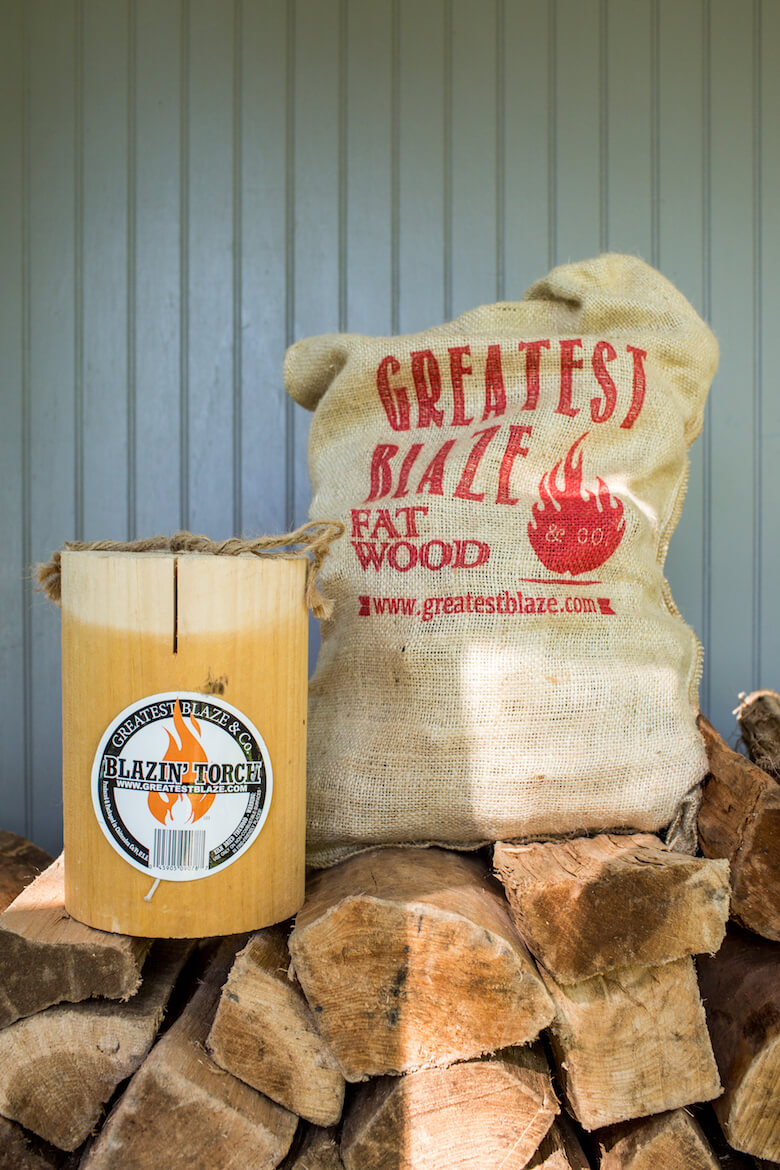 Fatwood and Blazin Torch
Get your outdoor grillin' party started with Fatwood—often called "nature's kindling"—and keep it burning with Blazin Torch, a log made of DNR-approved kiln-dried white pine. These are the perfect gifts to spark your holiday shopping. | $29-40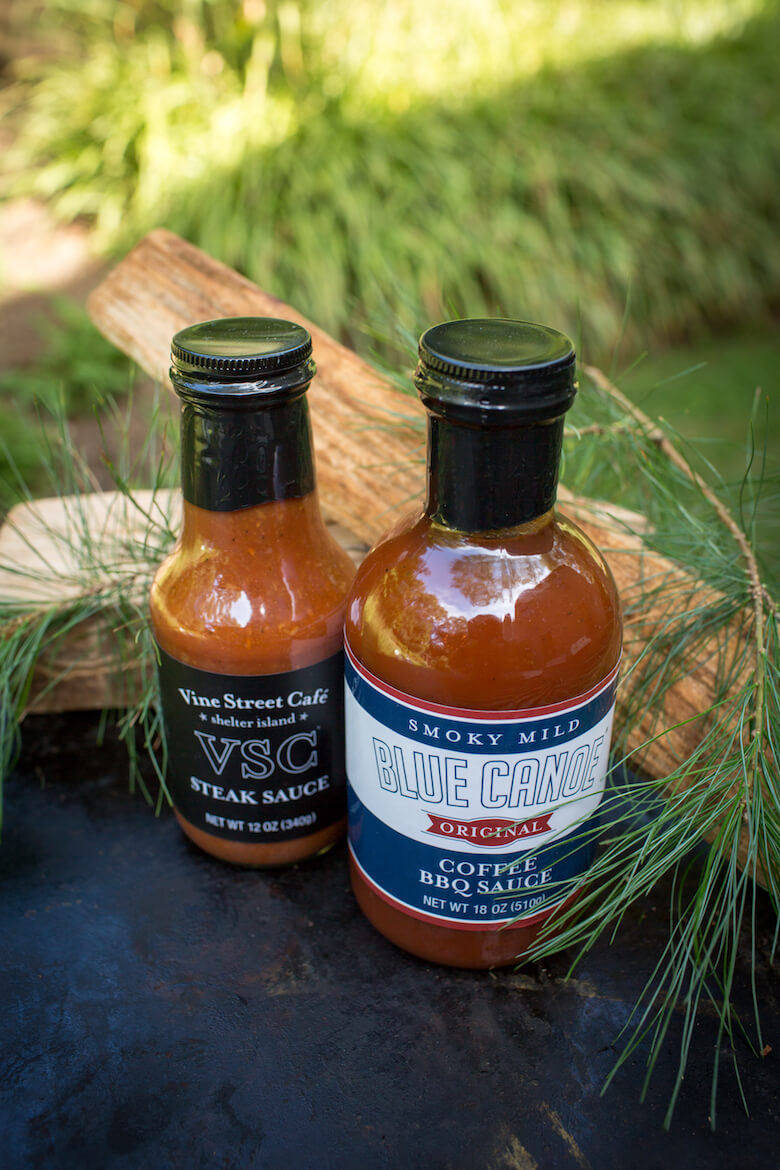 Blue Canoe Coffee BBQ Sauce and VSC Steak Sauce
Vine Street Café has mastered the art of the condiment. These sauces will transform even the simplest meals into feasts worthy of the holidays. | $8.75–$9.95
Captions by Liz Clayman, Meghan Harlow, Carrington Morris, Lindsay Morris and Ariel Lauren Wilson.
SaveSave
SaveSave
SaveSave
SaveSave
SaveSave
SaveSaveSaveSave