If I squinted hard enough, I could see the mountains beyond the shoreline. "Those are the Dolomites," my guide Matteo said, pointing north. "Over there, that's Venice" he added, moving his arm westward. "And over there, that's where we're going," he concluded, now pointing east towards a distant stone bell tower. We were water taxing our way to a cluster of islands in the Venetian lagoon where his family owns and operates Venissa: a luxury agritourism resort that produces an esteemed wine and hosts a Michelin-starred restaurant.
When Matteo was a kid, his dad, respected twentieth generation prosecco maker Gianluca Bisol, took him on a similar boat ride in the Venetian Lagoon to reclaim an endangered grape varietal. Venice isn't generally known for viticulture, but in 2001, Gianluca became curious about the area's winemaking past after noticing a few plants growing on the nearby island of Torcello. He soon learned that these indigenous vines were some of the last known Dorona di Venezia grapes in the world, and that until a devastating 1966 flood that decimated many vines, locals had regularly used them to make wine.
Inspired, skilled and equipped to resurrect the grape, Gianluca eventually planted 4,000 Dorona vines at a former medieval convent on Mazzorbo, a neighboring island. The walled plot is the only Dorona vineyard in the world, and now a decade later, it's the center of Venissa's earnest-if-exclusive effort to revive and reimagine local terroir.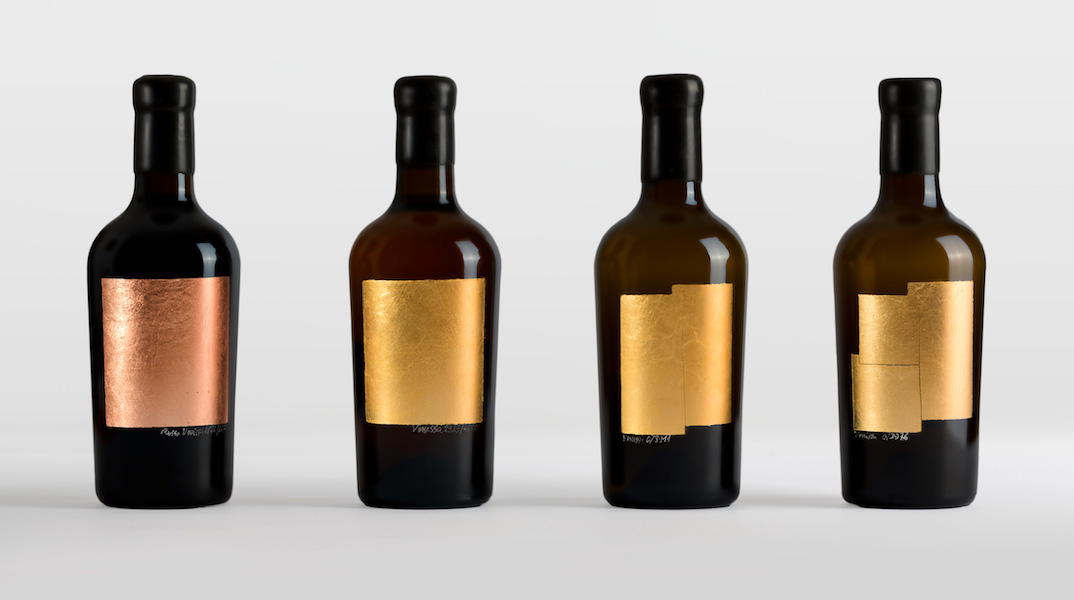 Matteo and I descended our boat at Burano, a fisherman's island that's adjacent to Mazzorbo and known for lacemaking and the locals' taste in house paint. Homes there—some of which are exquisitely renovated Venissa rentals—come in shades like vibrant pink, goldenrod and turquoise.
We crossed a wooden footbridge (the only structure connecting the two islands) and almost immediately arrived at Venissa on the other side. Inside the gate, heavy rose bushes bookended rows of grapevines. The weathered bell tower we saw from the water stood opposite and passersby, guests or otherwise, frequented benches dotting the perimeter. The restaurant's at the far end of the public vineyard alongside and the kitchen gardens where they grow sea beans, erba stella and purslane among other wetland-loving crops. They also host community plots tended by local seniors and allow guests to help in the vineyards during the annual harvest. There were some tourists, but nothing like Venice's regular swarms.
The family practices natural viticulture here, or an uncertified agricultural technique that promotes biodiversity while minimizing human intervention. I was surprised by how lush the vineyard looked given that it's almost entirely submerged in brackish pools every two-to-three years. The native white-skinned Dorona varietal can persist in this finicky environment though, where the extreme conditions give the wine its character.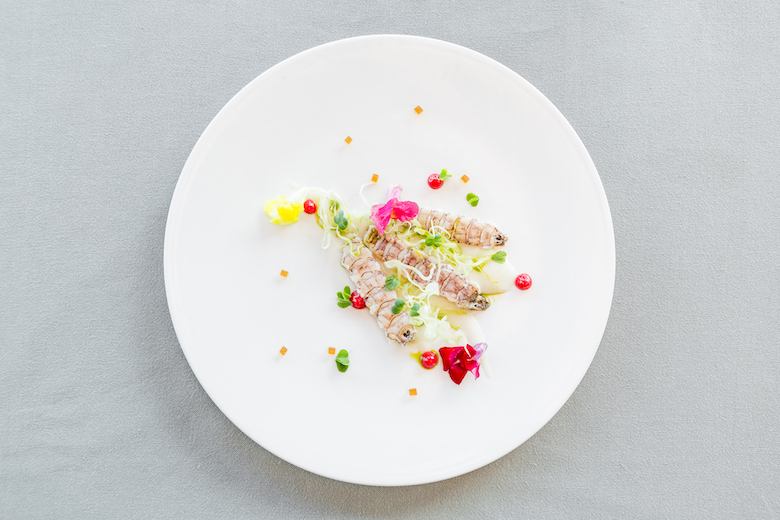 I tried their 2012 vintage over an elegant, plant-heavy dinner. Pure gold, it looks and smells like a dessert wine, but carries the lagoon's brine with a slight stone fruit aroma. It paired beautifully with the artichokes (a notoriously tough complement) that had grown right outside the Ristorante Venissa: the first restaurant in the world with more than one chef de cuisine to earn a Michelin star. They have rotating lineup of four in fact, and each is responsible for a single course. Like the wine, their menu honors the lagoon's unique ecology by favoring local produce and catch like palm-sized octopi, slim mussels and canoce: tender finger-long mantis shrimp.
Although you're perfectly welcome to just come linger or dine at either the restaurant or lunchtime osteria (it's cheaper, less formal and equally exquisite) at Venissa, I do recommend staying; I was blissed out after dinner, so grateful to only have to saunter up a few stairs to my bedroom. The lagoon-facing vaulted space was on the top floor of the the vineyard's refitted country house, where I kept the windows cracked to hear the waves slosh outside. You can also choose to cross back over the footbridge and stay in the village of Burano, where Venissa's colorful standalone fisherman homes showcase furnishings from the Veneto region's top designers.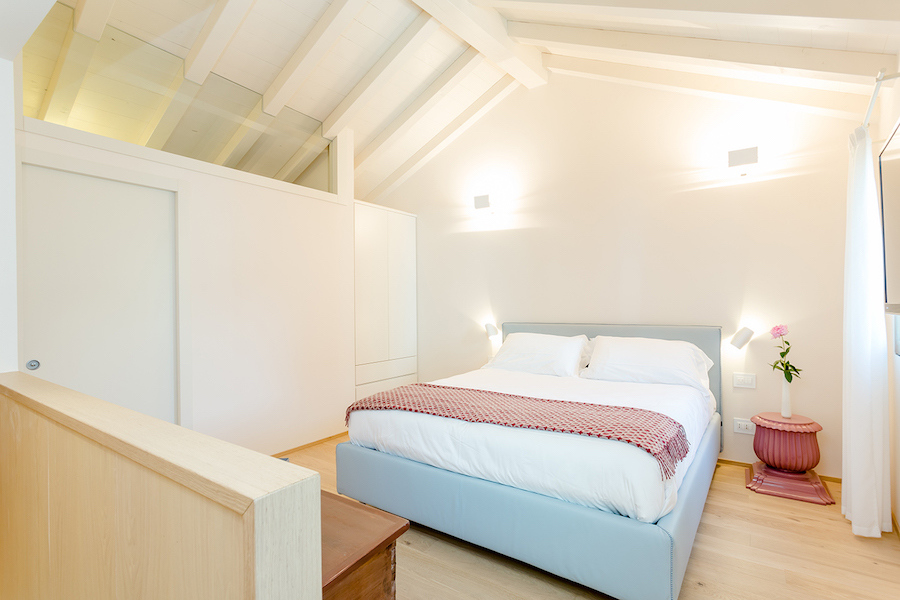 I was dazzled by my visit, but couldn't help wondering what motivated the Bisols to pursue a project like Venissa in such a hazardous environment. A similar flood to the one that most recently wiped out local agriculture could destroy the vineyard, so why tempt fate?
The Bisols have recognized this threat from the beginning though, and seem to embraced it as being as inherent to the wine's production as it is essential to the destination's distinctiveness. It's hard to say what might have happened to the lagoon's golden grape if they hadn't taken this chance, but whatever crops up, it's clear that the Bisols remain committed to resuscitating the lagoon's wine legacy. "Yes, we are concerned [about another flood]," Matteo, now managing director, affirmed, "but it is part of the of project."
If you can't make it to Venissa, the wines are coming to New York menu and wine shops this October; $189 for Bianco and $158 for Rosso.
Venissa has 19 total rooms: 6 rooms on Mazzorbo within the walled vineyard and 13 rooms on Burano, located among the rainbow-colored fishermen's houses. Rooms from $165-$275 not including breakfast. The restaurant's 5-course tasting menu starts at roughly $130, wine not included; wine pairing option $60-$100.
Photos courtesy of Venissa.