Back in the day, if you wanted to feed a crowd (but not cook for one), your picks were limited to commodity pizza or, maybe, buckets of chicken—unless you were willing to invest in honest-to-god catering and the bother that represents. But as the food world explores new revenue sources, a whole new service category is emerging. Now, great restaurants and gourmet shops are offering large-format meals to go, sometimes paired with big-batch cocktails, beer, and wine. Whether you call it "takeout catering," "a la carte catering," or "family dinners to-go," it's a boon for lazy or last-minute party-throwers, and perfect for houseguests seeking the ultimate host gift: freedom from having to cook dinner. It's also ideal for smart-thinking cooks who want to do some, but not all, of the work behind throwing a dinner party.
DPNB Pasta Shop in Nyack, helmed by Louiedell Gargantiel Scotto and Chef Tony Scotto (former executive chef of Fish & Game and chef de cuisine at Del Posto), is restaurant/market revered among locals for its cosmopolitan pastas, salads, and mains. Its secret weapon is a pickup catering menu that offers, with a day or two notice, trays of gorgeous lasagne—with besciamella, both vegetarian ($60) and carnivorous ($65); house-extruded rigatoni with pork ragu Bolognese ($65); and an absolutely killer porchetta ($145). The last, which arrives delectably slow roasted under salty, crispy skin, is seasoned with fennel pollen and comes with broccoli rabe pesto. You can supplement with your own sides or pick from house-baked focaccia ($20), charred cauliflower with Romesco sauce ($45), and thoughtful salads that include ceci salad with organic chickpeas, celery hearts, herbs and preserved lemon vinaigrette ($35). All large-format dishes at DPNB serve between six and eight people very generously; DPNB also offers cannolis and cakes for dessert.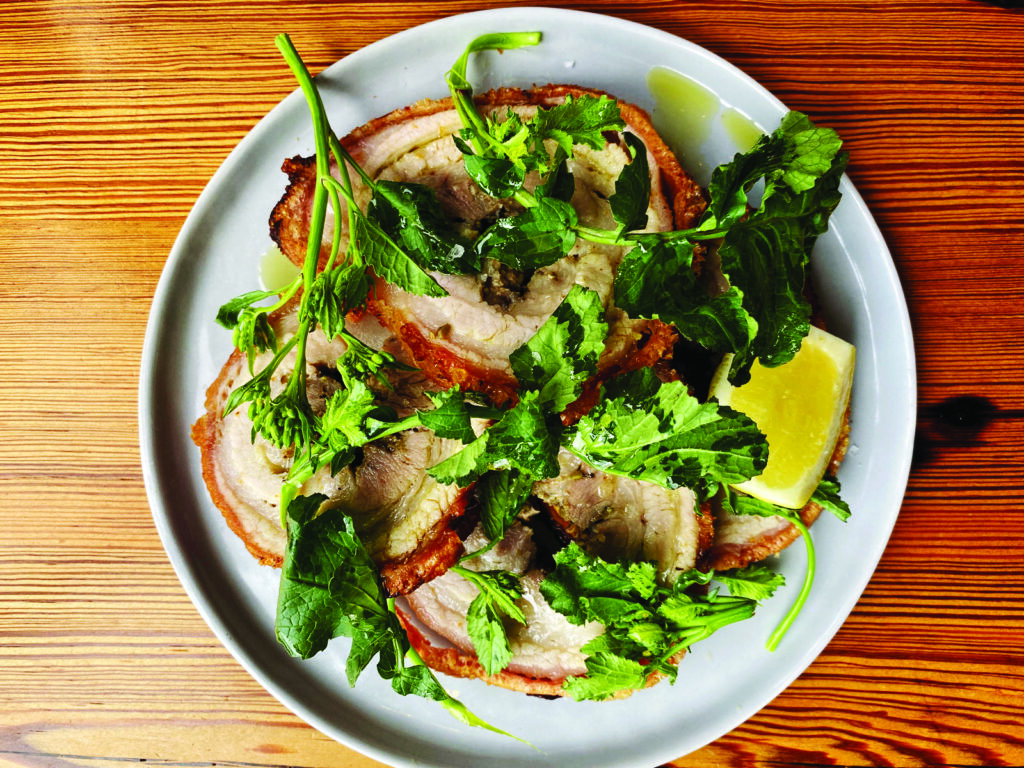 In Hudson, Mona Talbott (formerly of Chez Panisse) and Kate Arding (ex-Neal's Yard Dairy in London and cheese celebrity) operate a famed cheese and food shop: Talbott and Arding. They also cater spectacular events. Happily, they also offer takeaway meal kits that (with 72 hours notice) you can put together at home. These include traditional shepherd's pie made with Kinderhook Farm lamb, topped with a potato crust, sautéed kale and leeks, and a side of Little Gem salad with carrots, radish, and buttermilk dressing. Or there's baked NY steelhead trout with coconut cilantro chutney, yogurt, basmati rice, lemon with spicy carrot salad, and pea shoots. All kits cost $125 and serve six to eight people—and while you're at it, you can also order English trifle for $38.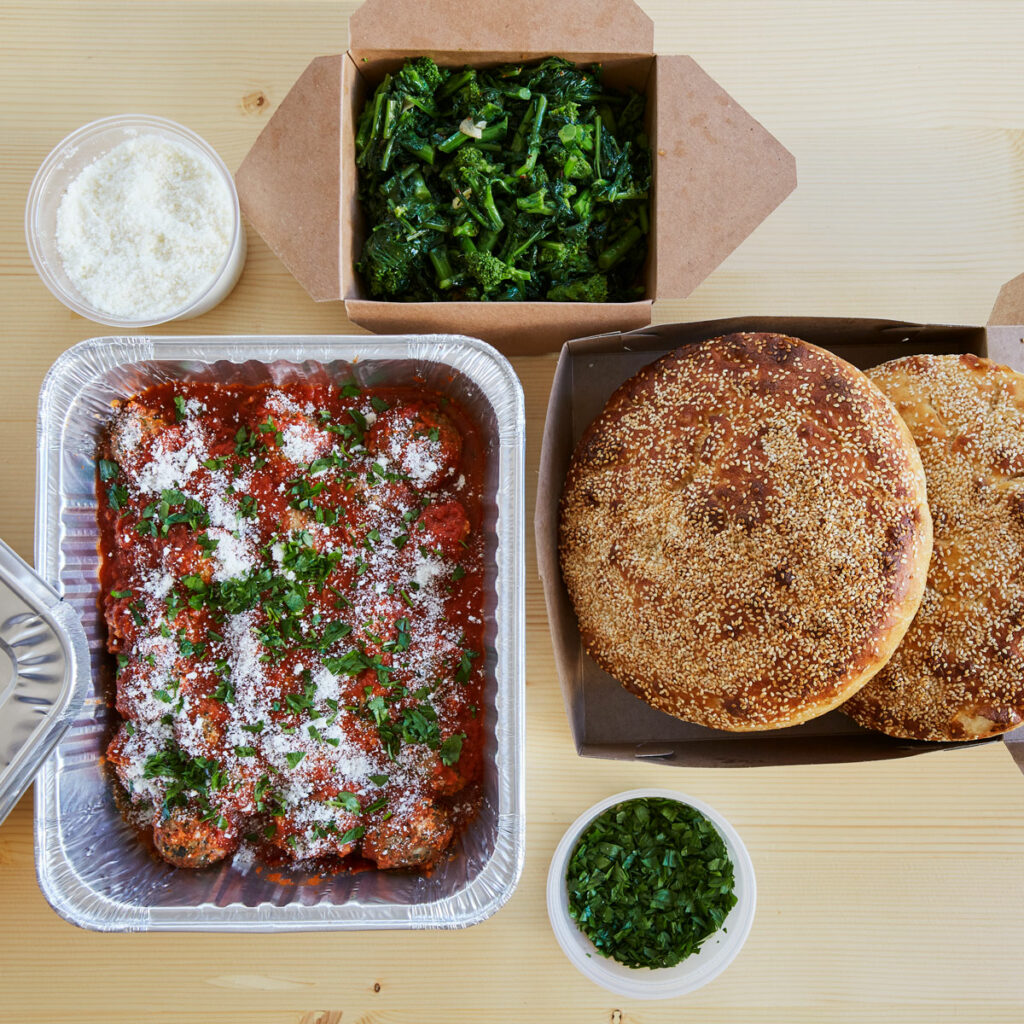 For the truly unprepared, nothing beats the bartaco family packs that offer complete meals for four with no need to preorder. For $59, you get two taco fillings (chicken, pork belly, duck, Baja fish, falafel, tuna, etc.), salsas, and your choice of appropriate sides: beans, chipotle slaw, street corn, etc. Each kit makes 16 tacos—for larger crowds, order a few. Best of all, bartaco's justifiably famous margaritas are available in large-format bottles that serve six ($62.50).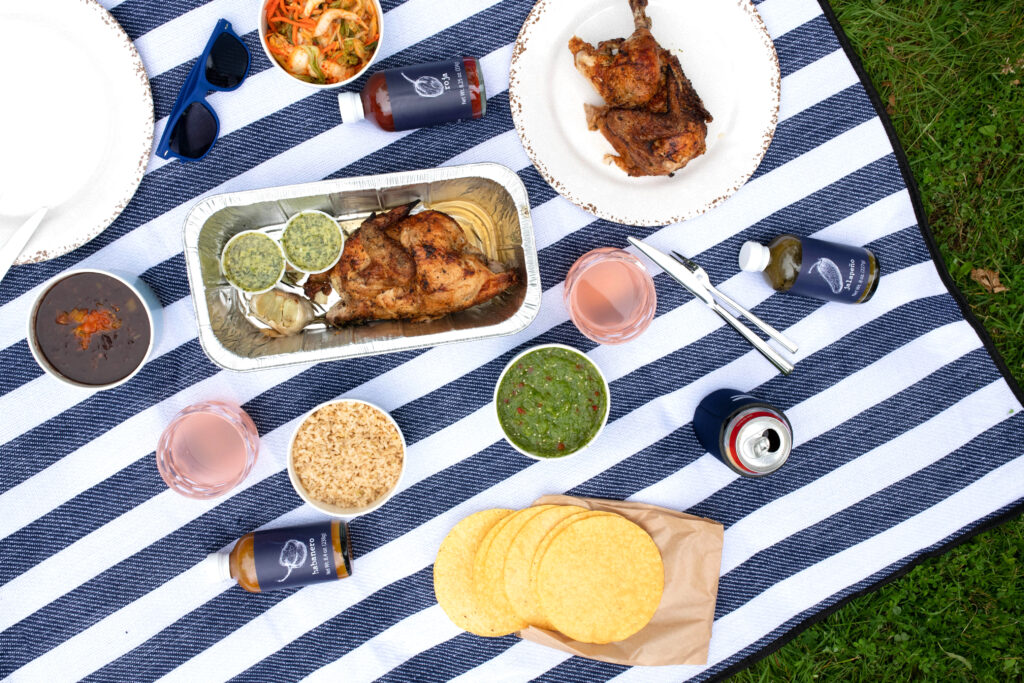 Feature Photo by Manny Vargas