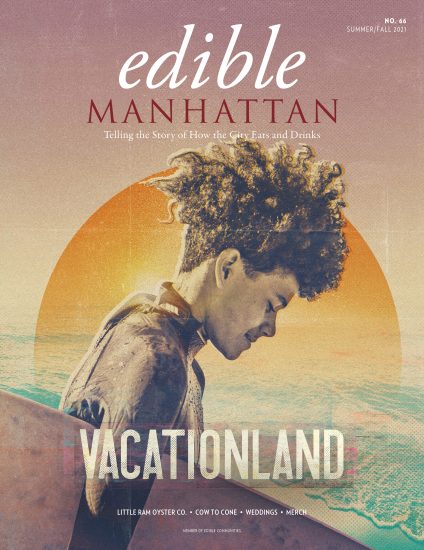 Edible Manhattan tells the story of how the city eats. Along with other Edible New York titles, it belongs to a network of Edible magazines and websites across North America.
We chronicle how the region eats. Through editorial and at events where our stories come to life, we celebrate the people who are building the sort of food culture we want—one that's diverse, accessible, sustainable and delicious.
We hunger for bits of forgotten food history; a bialy in Chelsea or mangu in Washington Heights; an artisan, cook or chef who makes their own aquavit or cured meats; a factory or store with a culinary specialty, be it big or small; a trend that is really making a difference in how the city thinks about food; and community gardens and rooftop farms that feed Gotham.
The magazine is published four times a year and available by subscription and at distribution spots throughout the city.
Please visit our sister magazines, Edible Brooklyn, Edible Hudson Valley, and Edible Westchester and the Edible magazines in New York state. And visit Edible Communities to find the publication nearest you.