The pipeline between New York and Lenox, Massachusetts, was established many decades prior. It's only a three-hour drive (double that on holiday weekends), but you couldn't feel farther from the city. Especially in summer, this picturesque New England hamlet is an antidote to car horns and hassles, subways and stress.
Beyond the natural splendor—Lenox is nestled in the lovely Berkshire Mountains—there are enough nearby cultural attractions to make urban visitors feel like they haven't left sophistication behind. Catch a tony outdoor concert at Tanglewood, see some high-concept dance at Jacob's Pillow, check out classic theater at Sheakespeare and Company, or visit a truly phenomenal contemporary art museum at MASS MoCA.
I should confess something, though: I grew up in Western Massachusetts, not too far from Lenox, but I very rarely visited. The reason? I'll be blunt. It always seemed like a place for an older, moneyed crowd. As beautiful as Lenox is, I always imagined it to be a bit fusty.
This reputation is not unearned, according to Kameron Spaulding, director of the Lenox Chamber of Commerce. Spaulding, who says he is often the youngest person at municipal meetings, says Lenox has long attracted a silver-haired demographic, enamored with its old-school charms and high-end cultural offerings. But without an infusion of young energy, the lovely little town runs the risk of future economic stagnation.
Luckily, Lenox is not stuck in a rut. Spaulding says they are pumping a significant amount of money into initiatives to lure younger folk into visiting and/or relocating there permanently. At the forefront of these enticements? A thriving, robust food scene.
Courtesy of the Lenox Chamber of Commerce, I spent a fantastic weekend in Lenox, sampling some of the best culinary offerings the town has to offer. Without exception, every establishment I visited was remarkable, offering up vibrant, world-class meals in an idyllic rural setting.
Also worth noting: A weekend wasn't remotely long enough to check out all of the town's edible offerings. I regretted not getting to sample the legendary desserts at Chocolate Springs Café, eat a meal at the esteemed Table 6 restaurant, knock back a pint at the historical Olde Heritage Tavern or visit any of the nearby craft breweries, wineries or food markets. Next time!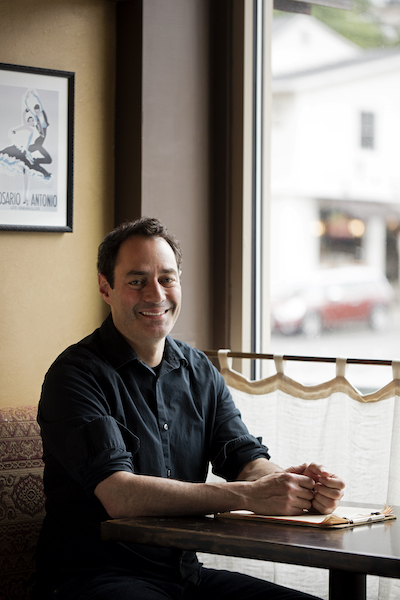 27 Housatonic St.
On a weekend evening, Brava stands as a curious hybrid. After being called "my favorite new Berkshires restaurant" by a New York Times food writer in 2014, it has (deservedly) drawn in urban culinary voyagers, excited to see what the hype is about. But it's also a cozy and convivial spot, with later hours than most of Lenox; as the night wears on, you'll see lots of locals socializing and making merry.
Brava offers a menu of very approachable tapas; nothing I tried was a miss. From the uber-tender lamb lollipops to the sweet and spicy "Boom Boom" shrimp to the curiously mind-blowing Swiss chard and black garlic (trust me), I was beaming from start to finish. Pair your meal with a world-class selection of beers, ciders and wines (Brava won a Wine Spectator Award of Excellence in 2014); go home tipsy and full.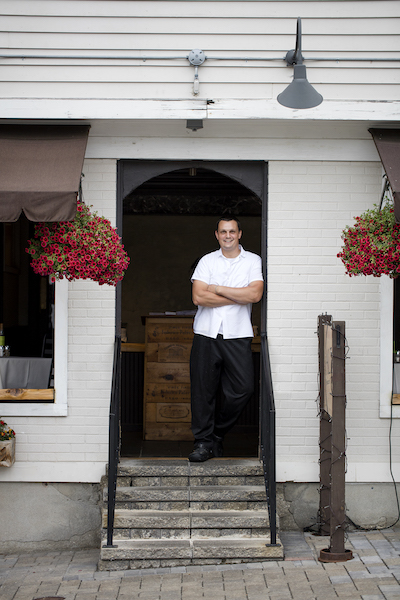 34 Church Street
Alta is a newer establishment from the owners of the venerable Church Street Café, a 35-year-old Lenox bistro. There is French blood in the ownership, but Alta skews Mediterranean in its flavors. (Lenox already has a popular French restaurant, Bistro Zinc, and Alta's owners weren't looking to create a direct rival.) Alta also boasts a robust selection of wines to pair with your meal.
I visited for lunch, which is a more laid-back, casual affair. That's not to say I wasn't delighted—the "Frenchie" panini with ham, brie, purple mustard mayo, spinach and caramelized onions was a treat. And an inventive quinoa salad with locally sourced arugula, golden raisins, hazelnuts, carrots and feta in a mint vinaigrette was eminently refreshing. On my next Lenox visit I will certainly try Alta's dinner offerings; items like Moroccan spiced pork cheeks and tomato shallot tarte tatin beckon.
37 Church St.
Out of the places I tried, Nudel skews the closest to somewhere you might find in, say, Cobble Hill or the West Village. It's cute and stylish, with an inviting little dining area up front and an airy open kitchen in the rear. (My date and I sat counter-side to the kitchen, mesmerized by the artistry displayed on the line.)
I'm almost wary to tell you what I ordered at Nudel, as you won't be able to get it yourself. Intensely seasonal in its approach, Nudel sources many of its ingredients from local farms; not a single thing I tried remains on Nudel's menu today. I will say, however, you can put your trust in chef-owner Bjorn Somlo. His approach can veer from dainty (carrot tartare with oranges and pea shoots) to inventive (haddock tacos with almond romesco and bacon-dressed lettuce) to refreshingly simple (local lettuces with seeds and red wine dressing). Somlo has a surplus of talent; it was a pleasure to watch him work.
18 Franklin St.
Bagel & Brew may sound like your typical corner bagel shop, but don't be fooled. For one thing, you're not in New York anymore, so the ability to get such high-quality bagels should not be taken lightly. For another, the "brew" in the name refers not just to the tasty coffee offerings; the back bar (and neighboring beer garden) offer one of the best selections of microbrews in the whole state.
But back to the bagels. I stopped by Bagel & Brew on my last morning before heading back to the city, and it was the perfect road fuel. The bagels are solid on their own; a traditionalist wouldn't go wrong with a plain schmear and nothing more. But they also have an amazing selection of hearty bagel sandwiches (try the Lumberjack) and housemade cream cheeses, like buffalo Parmesan or Nutella. I was stuffed.