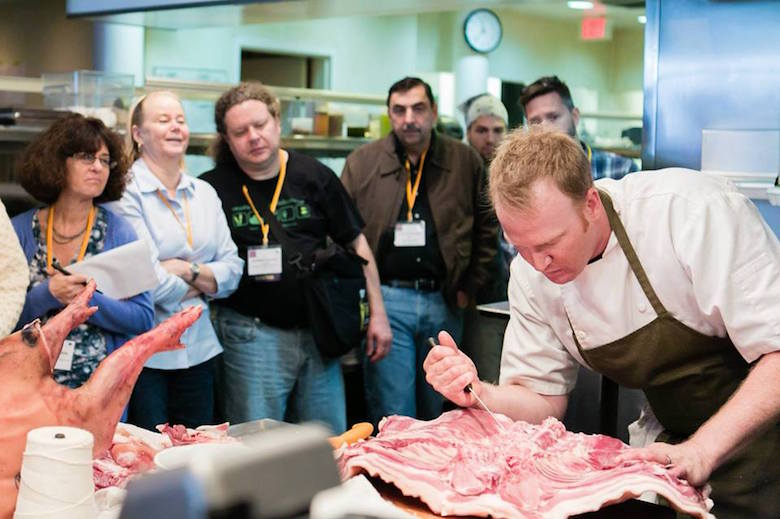 Delicious food, sustainability and what makes for a well-run business are often discussed separately. But they're not separate issues; each influences the other: How do you go for organic ingredients without prohibitively increasing costs? Should a menu draw attention to sustainable fish, a great craft beer selection or heritage breeds, or might that alienate customers? These are the kinds of questions all food business owners have to ask themselves, and that's why the theme of the 7th Annual Chefs Collaborative Summit—taking place April 10 through 12—is Good Food Is Smart Business.

This summit, run in partnership with New York University's Department of Nutrition, Food Studies and Public Health, is organized by chefs, for chefs, so there's no fluff. There will be seven workshops at the James Beard House taking on urgent issues, including the importance of cooking older animals, how to motivate staff and the best ways to use underutilized fish. With a speaker lineup that includes chefs Rick Bayless and José Andrés, ice-cream maven Jeni Britton-Baur, writer Kim Severson and many more, there will be learning opportunities for even the most seasoned food obsessive.

"It is the annual must-attend event bringing chefs together from across the country for two days of inspiration, education, and community celebration," says chef Matt Weingarten, board chair of Chefs Collaborative and culinary director for Dig Inn Seasonal Market. "I'm so excited to welcome hundreds of chefs to my hometown this April, and to get down to the business of scaling better food."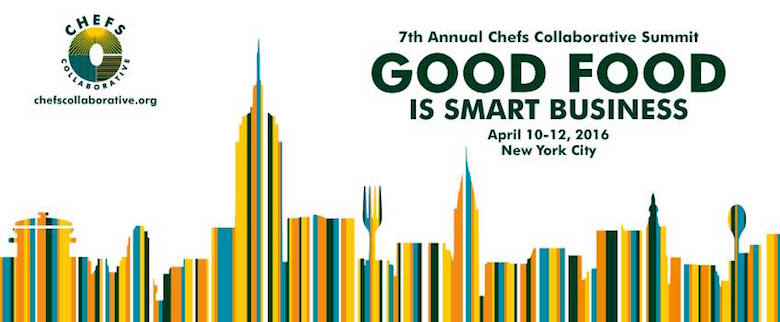 Underscoring the importance of the summit and its focus on public policy as an integral part of good food business will be its kickoff speech by Senator Kirsten Gillibrand, to be followed by a cocktail reception overlooking Washington Square Park. Every borough will be represented, with food prepared by well-known chefs such as Michael Anthony of Gramercy Tavern and Untitled.
Tickets go for $375 for students, $750 for Chefs Collaborative members and $950 for non-members, and they include access to all programming and the workshop of your choice. It will be a truly unmissable weekend of important conversation, hands-on learning and amazing food.
Edible Manhattan is a media sponsor of this event.