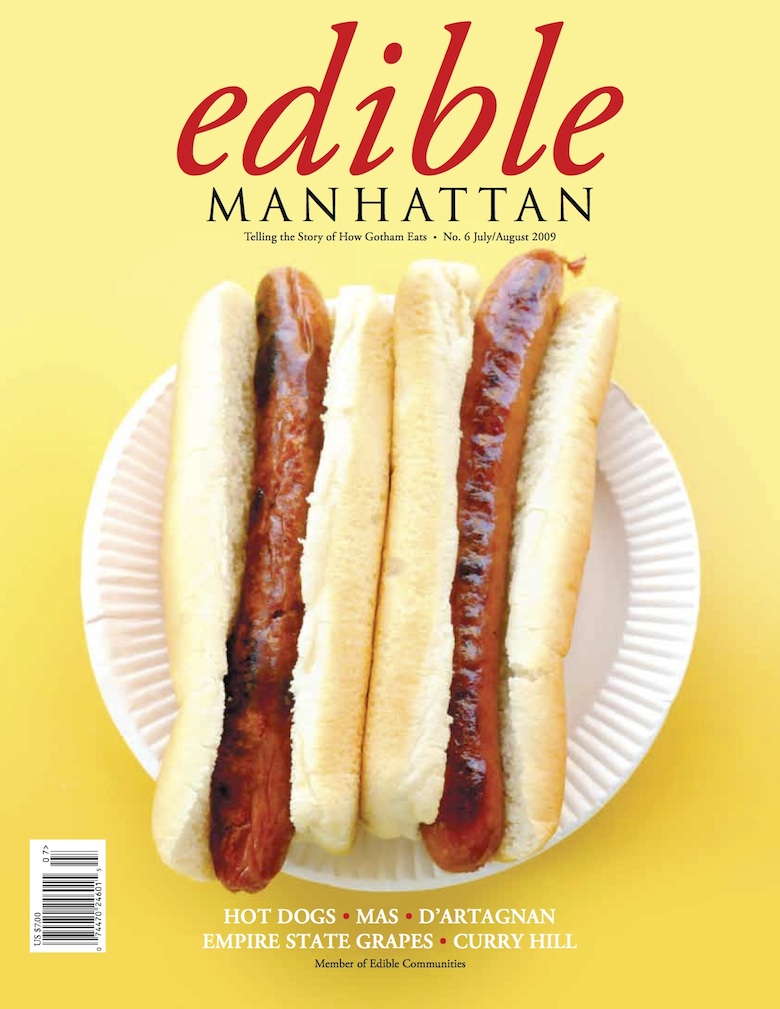 This spring Dan Barber was honored with back-to-back-to-back accolades, any one of which would have been the single crowning achievement of even the brightest culinary career. First he was named (America's most) Outstanding Chef by the James Beard Foundation– the food equivalent of the Nobel Prize. That same week he made Time magazine's list of the world's 100 most influential people. And then the Obamas hit Blue Hill for dinner.
Bask or boast? Not Barber. Praise the dishes that emerge from his kitchen and he'll credit the raw materials that come in the back. In fact, must a month before taking this triple crown, he and his brother David invited their rural rolodex of farmers and foragers to their Westchester restaurant Blue Hill at Stone Barns for an on-the-house feast, and all but knelt in appreciation wile serving the men and women who, all year long, keep them in corn and caviar, cherries and chard. One farmer I spoke to felt the credit was undeserved– "These guys could make cardboard taste good"– but Dan and crew modestly cite ingredients as their ultimate inspiration.
Which is what this issue is all about.
Tke Ariane Daguin. The founder of specialty food wholesaler D'Artagnan has spent decades introducing Americans to duck and other delicacies and we trace her path to matriarch of meats. It's quite a ride.
Farmer Nancy MacNamara also delivers secret ingredients to restaurant kitchens– but hers are plants instead of protein, and rather than source them from the best farms on the continent, she grows them herself on a tiny plot up in the Hudson Valley. Chefs citywide vie for her diminutive sculpit and verbena. Our photo editor rode shotgun while she made deliveries and was roused to write her story himself.
Wonder what happens between truck and tablecloth? See behind the scenes at Mas, Galen Zamarra's local foods temple in the West Village, where big flavors are born in a breathtakingly tiny kitchen.
But to cook dinner, you need neither a foie gras forager nor a chef's jacket, so we visit one of the best places in town to stock your larder: Curry Hill. At the intersection of Lexington and 28th awaits a wonderland of world flavors, from the subcontinent and beyond. The astonishing assortment of rices, spices, coffees and confections inspires us to eat indefinitely.
Still there's no need for your wine to travel from distant lands. After reading this issue's Message in a Bottle, I find myself reaching for the fruit of New York State vines and I'll wager you might, too. Unless you prefer brew, in which case, let's share a cold one at our Good Beer bash at Brooklyn's BAM on Wednesday, July 29. See you there.
The Recession Special at Gray's Papaya. Photograph by Michael Harlan Turkell.