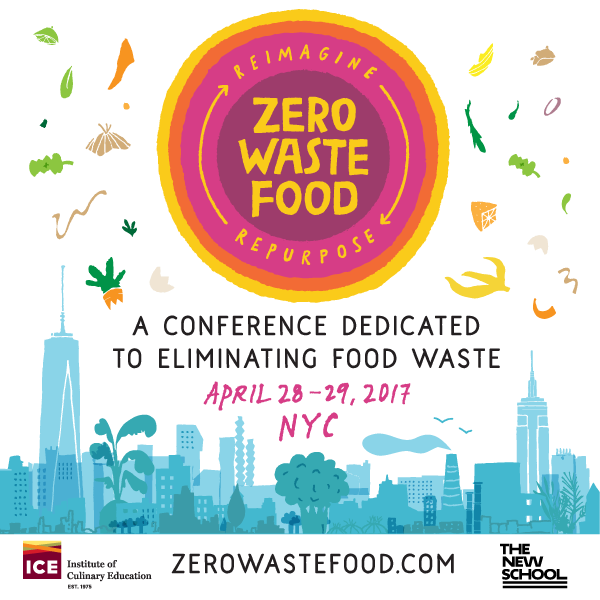 According to the organizers:
Creating more sustainable food networks is one of the crucial challenges of the 21st century.
Zero Waste Food will bridge the gap between research and practice, and draw upon the perspectives of academia, activism, food business, chefs and food producers, in order to synthesize our shared goals and strategies. Throughout the conference, luminaries in the food industry will share their ideas for change and their visions of the future. Whether you're a student, employed in the food industry or simply passionate about food, the conference will equip you with valuable lessons and skills to apply to your daily lives and business practices.
We want to do more than talk about food waste. We want to give you the tools to help solve the problem.
In an ever-evolving industry, the Zero Waste Food conference will present a fresh perspective on food waste and sustainability, and create a community of like-minded scholars, culinary professionals, and food lovers. What's more, we'll give you the tools to incorporate our shared vision into your daily practices.
CONFERENCE OVERVIEW
Through panel discussions led by innovators in the zero waste movement, cooking demos performed by the country's most celebrated makers, and hands-on sessions covering a variety of practical applications for food waste reduction, you will have the opportunity to connect with the most inspired thinkers of our time. Together we will reimagine and repurpose the future of our food.