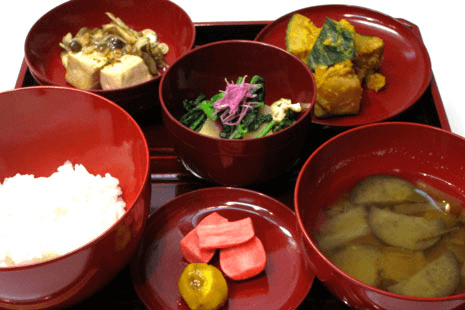 From our organizers:
Shojin ryori is an ancient form of Buddhist temple cooking that uses only seasonal ingredients to create vegetarian meals. The experience of making and eating shojin ryori connects you to the heart, spirit, and traditions of Japan. Taught by Reverend Masami Asao, dietician and head of Akasaka Teran, a Buddhist vegetarian cooking school located within Jokokuji Temple in Tokyo, students, will learn to prepare a complete Shojin ryori meal, which is in and of itself a devotional practice.
Class will be taught with a Japanese interpreter.
Sample Menu:
Chirashi-Zushi with cherry blossom petals
Bamboo Shoots with Kinome Dressing
Shojin Bento Box
Almond Milk Gelee with Strawberries