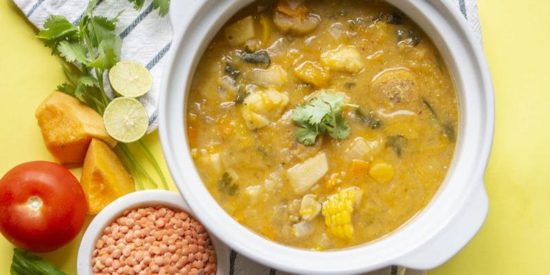 From our organizers:
Learn to prepare plant-based Dominican dishes and cooking techniques rooted in the history of the Dominican Republic and its descendants from West Africa and Central Africa. Chef Ysanet Batista from Woke Foods will guide participants in identifying the different vegetables (i.e. tubers and corn) and understanding cooking techniques (i.e. mashing, frying, smoking) that are used in Dominican cuisine because of their African cultural heritage in preparing dishes like plant-based Sancocho, Fried Plantains and Majarete (Corn Meal Pudding). This class is led by Ysanet Batista from Woke Foods.
Please arrive 5-10 minutes early to class as we start right on time.
Special Note: The class is located in the greenhouse and classroom at Denny Farrell Riverbank State Park. You may register online or in person.
The Hort's NYDigs program is supported by The Burpee Foundation.
Woke Foods is a women-owned cooperative that taps into the healing traditions of Dominican and other Afro-Caribbean food to cater events, host cooking classes, and teach food justice workshops. Visit their website to find out more information.