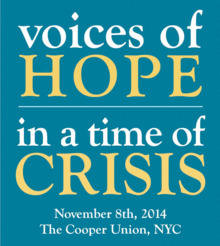 Climate chaos, world conflict, species extinction, income inequality, financial insecurity…
All our most pressing crises are connected. And they have their roots in an economy dominated by global corporations. We need structural change.
Rebuilding local economies is a solution-multiplier ‒ reducing our ecological footprint while simultaneously increasing our social and economic well-being. Want to help build the movement? Join us for a day of cutting-edge discussion, debate and cultural exchange with inspirational speakers from around the world. Be part of the launch of the IAL, a new forum for global collaboration to support place-based solutions on a planetary scale.
TOPICS*The Coming Local Capital Revolution and the End of Wall Street: Michael Shuman
Localization and Business: Awakening the Heart of the Entrepreneur: Judy Wicks
Beyond Corporate Rule: Chris Hedges
Trade Treaties & Food Sovereignty: Camila Moreno
Keeping Local Culture Alive in the South: Adebayo Akomolafe
Reimagining Education for Life-based Economies: Manish Jain
Keeping your Cool in a World on Fire: Catherine Ingram
Local Food, Local Economies: Scott Chaskey
Connecting with People, Connecting with the Earth: Charles Eisenstein
Commonomics: Building Strong Local Economies (A project of YES Magazine and GRITtv): Laura Flanders
The Economics of Happiness: Helena Norberg-Hodge
Climate Justice and Place-based Resilience: Elizabeth Yeampierre
With an introductory talk by Peter Buffet