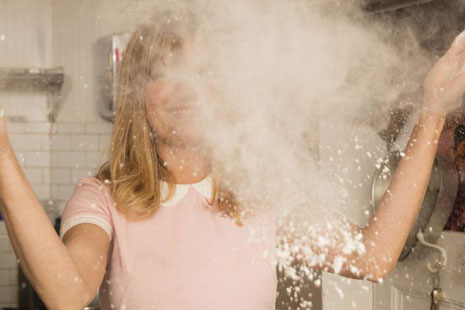 According to the organizers:
In this vegan and gluten-free class, Erin McKenna of BabyCakesNYC will discuss the foundations of creating a delicious gluten-free, vegan cake, and how to transform the cake scraps into perfect cake balls for your next party. Erin will provide tips and tricks to avoid the pitfalls of baking without wheat or dairy products.
In honor of Earth Day and in an effort to be more aware of waste and more mindful while cooking, this class with be a blend of demonstration, hands on creation of cake balls and icings, and meditative mindful activity. Erin will walk students though how to the mindfully monotask and to act with intention in the kitchen — paying attention to posture, hand movements, breathing and what you are creating.
This class is gluten free and vegan, but please note that our kitchen uses wheat, soy, eggs, and dairy products.