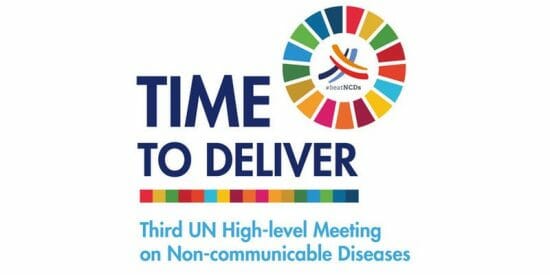 From our organizers:
Urban Food Policy Forum: Reducing Harmful Corporate Influences on Diet-related Non-Communicable Diseases: Lessons from the United Nation/WHO Global Initiatives
The Third United Nations High Level Meeting on Non-Communicable Diseases (NCDs) will take place in New York City at the end of September. Its goal is to review progress made since the first meeting in 2011 and to consider goals for the coming years. To mark this event and to consider its implications for food policy in New York and elsewhere, the CUNY Urban Food Policy Institute invites you to its September Urban Food Policy Forum.
Speakers:
Jeff Collin, Professor of Global Health Policy at the University of Edinburgh, Limiting Corporate Interference in Policy: Lessons from Tobacco and Alcohol for Food.
Paula Johns, General Director, ACT Health Promotion – Brazil, The Role of Global and National Civil Society Groups in Reducing Harmful Corporate Influences on Food Policy.
Neena Prasad, Director of Obesity Prevention and Maternal and Reproductive Health Programs, Bloomberg Philanthropies, Lessons from the Obesity Prevention Program, a multi-year effort to support public health policies aimed at reducing obesity in Mexico, Brazil, Colombia and South Africa.
Moderator Nicholas Freudenberg, Distinguished Professor of Public Health and Director, CUNY Urban Food Policy Institute.
Doors open at 8:45am. Panel begins promptly at 9am. Please allow additional time to check in at security desks.