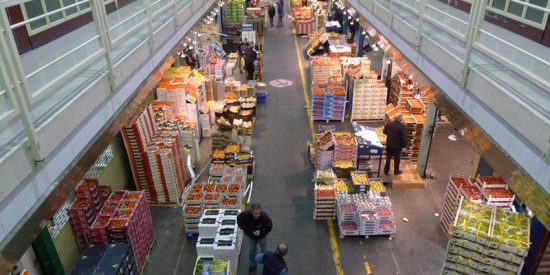 From our organizers:
Equity and the Public Plate: How the Good Food Purchasing Program is helping to transform the way New York and other cities buy food.
Cities across the United States and abroad are in agreement: current food systems are not serving the public interest. Public food procurement – or the share of a city's food supply funded by government and government-sponsored institutions – is, arguably, one of the most effective tools that municipalities have to instigate a radical transformation of the current urban food system. One approach being used by cities is the Good Food Purchasing Program (GFPP), a metric based, flexible framework that encourages large institutions to direct their buying power toward five core values: local economies, environmental sustainability, valued workforce, animal welfare, and nutrition. As adoption of good food purchasing policies expands across the East Coast and the US as a whole, and a campaign to bring the GFPP to New York City gains traction, what can New York learn from the experiences of other cities? What sorts of obstacles should municipalities expect when embarking on more ambitious food procurement goals, such as those recently announced in the OneNYC 2050 plan? And, what strategies could city leaders employ to effectively surmount these obstacles? On May 30, join the CUNY Urban Food Policy Institute and invited experts to explore these and other key questions.
Speakers:
Ribka Getachew, Director of NYC Good Food Purchasing Campaign at Community Food Advocates NYC
Suzanne Adely, Regional Organizer, Mid-Atlantic and New England at Food Chain Workers Alliance
Chloe Waterman, Senior Food Campaigner at Friends of the Earth
Kylie Repasy, Good Food Purchasing Program Researcher at CUNY Urban Food Policy Institute
Moderator:
Craig Willingham, Deputy Director, CUNY Urban Food Policy Institute