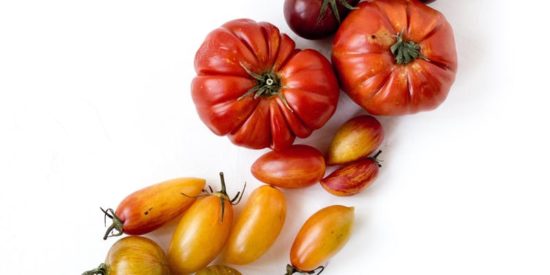 From our organizers:
The CUNY Food Collaboratory brings together faculty and students from around the CUNY university system who are engaged in policy-relevant food research across disciplines. On January 29, five collaborating faculty members will share their recent work on food sovereignty; food and nutrition in immigrant communities; school gardens; youth obesity; and the role community college education plays in promoting food security and healthy eating. Researchers will present their findings and take audience questions as part of an in depth exploration into food-related scholarship at CUNY. This will be followed by an opportunity to meet informally and discuss their work in more detail.
Speakers:
Marc Edelman, PhD, Professor of Anthropology, Hunter College and the Graduate Center, CUNY, will outline his work on food sovereignty including Critical Perspectives on Food Sovereignty,
Melissa Fuster-Rivera, PhD, Assistant Professor, Health and Nutrition Sciences, Brooklyn College, will present Changing Places, Changing Plates? A Binational Comparison of Barriers and Facilitators to Healthful Eating Among Central American Communities,
Kate Gardner Burt, PhD, RD, Assistant Professor, Dietetics, Foods & Nutrition Program, Lehman College, will discuss School Gardens in the United States: Current Barriers to Integration and Sustainability,
Karen Flórez, DrPH MPH, Assistant Professor, Department of Environmental, Occupational and Geospatial Sciences, CUNY Graduate School of Public Health will preview her work on The Double Burden of Food Insecurity and Obesity Among Latino Youth: Understanding the Role of Generational Status; and
Charmaine Aleong, Associate Professor and Dietetic and Nutrition Coordinator, Department of Health Physical Education and Recreation,Bronx Community College, will present her work entitled A Complementary Teaching Activity for Food Security and Healthy Eating Behavior Change in a Community College.
Moderator:
Doors open at 8:45am. Panel begins promptly at 9am. Please allow additional time to check in at security desks.
THIS PANEL WILL BE LIVESTREAMED. Tune into the CUNY Graduate School of Public Health and Health Policy Facebook page to watch. The permalink will be posted on our website after the event.
Please note that your RSVP automatically adds you to our mailing list. To unsubscribe please email urbanfoodpolicy@sph.cuny.edu.