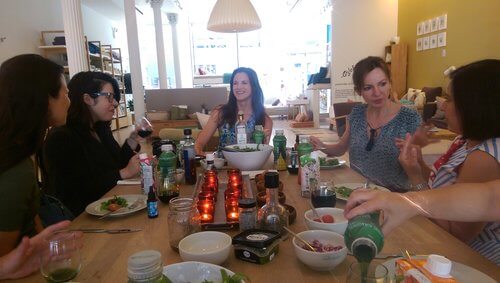 From our organizers:
Join Bliss Without Bother at The Wellness Table, our lunch + discussion series for wellness practitioners!
The Wellness Table offers the opportunity for practitioners to connect, discuss relevant topics, learn new skills, and exchange ideas, all in a supportive way. This exclusive event is offered to 10 select practitioners from a variety of wellness modalities.
Registration includes lunch provided by Gotham Greens and Supernola guided meditation, discussion, and special raffle prizes. Each participant will also receive a Lotus Wei Inner Peace Elixer ($35 value), a delicious honey elixir infused with flower essences that brings deep peace, calm, and confidence and dissolves fear and stress.