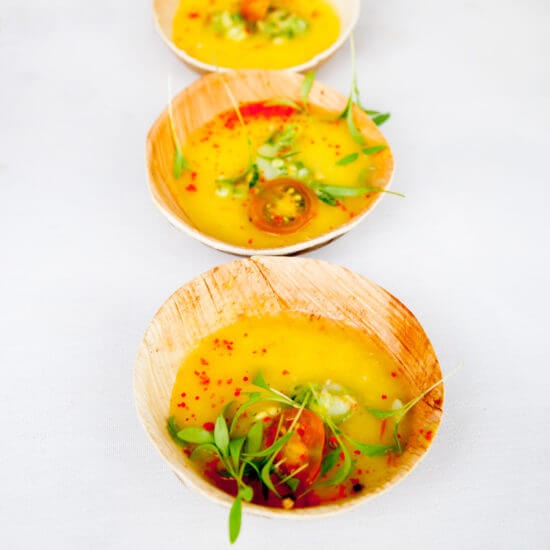 From our organizers:
The 14th annual Hayground Chef's Dinner honoring world-renowned Chef Jacques Pépin will be held on Sunday, July 29, 2018 in Jeff's Kitchen at Hayground School, Bridgehampton. Five-star chefs will cook for guests as they celebrate Chef Pépin. The benefit dinner will raise much- needed financial aid for Hayground School, an inclusive, diverse school which incorporates an Edible Garden/Kitchen Science program into its curriculum on its pastoral Bridgehampton grounds.
Honorary chairs are Sarah Jessica Parker and Matthew Broderick
Participating Celebrated Chefs include: Josh Capon (Lure Fishbar, Bowery Meat Company), Jessica Craig (L'Artusi), Claudia Fleming (North Fork Table & Inn), Christian Mir (Stone Creek Inn), Ayesha Nardjaja (Shuka), Francois Payard (Karvér), Joe Realmuto (Nick & Toni's), Hillary Sterling (Vic's), Bill Telepan (Oceana), and Jason Weiner (Almond, L&W Oyster Co.)
During the dinner there will be a conversation between chefs Eric Ripert and Jacques Pépin. For the first time in 14 years, the dessert course created by Claudia Fleming, Jessica Craig, and Francois Payard, will be a dessert bar so guests can continue to mingle.
Hayground School is an independent alternative school, committed to a program of innovation in a community of diversity, both economical and cultural. Hayground students range from 3-13 years of age. The mission at Hayground is to provide an open, community school where conventional teaching methods are replaced by new ways of teaching and learning. We work to give our students the tools, perseverance and determination to be independent thinkers and continue learning through doing.