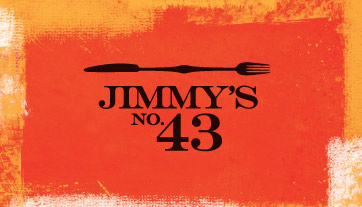 It's another great Sunday pop-up kitchen as Dan Soloway and Jake Klein of Jake's Handcrafted are bringing a meat pop-up to Jimmy's No. 43.
The menu (subject to change) will include:
*2x Smoked brisket smoked for 18 hoursCr
*Cubano with pernil seasoned pork, ham, house made pickles, Swiss cheese
*Bratwurst – classic style made with mace, ginger, black pepper
All will be served with the chefs' signature purple kraut and house-made pickles
Pay as you go, regular bar service is available.