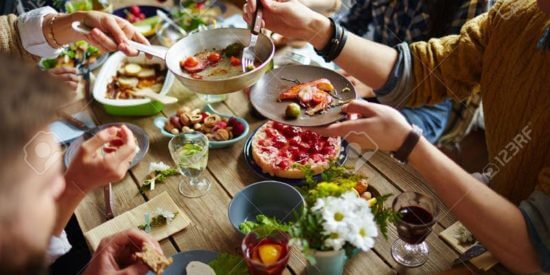 From our organizers:
On Monday August 6 and Monday August 13, some of New York City's best restaurants will be offering tables with special menus and opportunities to meet the chefs. Select a SummerDine table and enjoy an evening of easy conversation with friends and family while sharing the season's bounty paired with delightful wines.
One hundred percent of the proceeds will benefit the Les Dames d'Escoffier New York (LDNY) Scholarship Fund.
Prices include wine and gratuities. Please note you must buy an entire table at once.
AUGUST 13
Loi Estiatorio
Chef Maria Loi, the official Ambassador of Greek Gastronomy, will offer you a 5-course "Taste of Greece".
7:30 P.M. Table for 4
132 West 58th Street, NYC
Eataly NYC Flatiron
At this progressive dining experience you'll sample the wide variety of Eataly Flatiron's offerings while moving from restaurant to restaurant within the facility. The evening will begin with an exclusive behind-the-scenes tasting tour and will include a 3-course menu.
7:00 Dine-Around for 4
200 Fifth Avenue, NYC
The Modern at MOMA
A once in a lifetime experience at the private Kitchen Table.
5 P.M. Table for 4
9 West 53rd Street, NYC