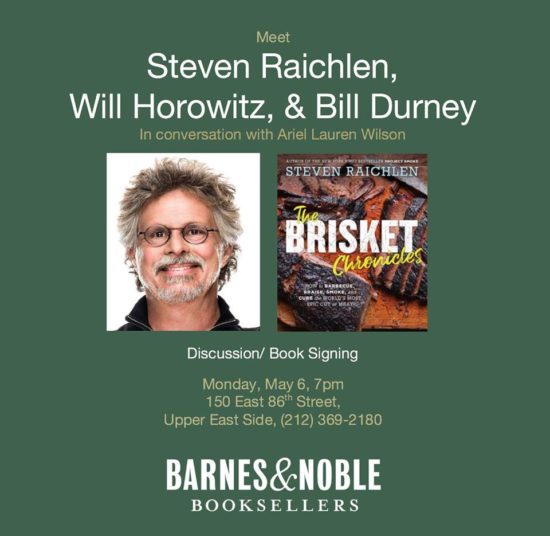 From our organizers:
Take brisket to the next level! The world's most epic cut of meat gets the respect it deserves. New York Times bestselling author, multiple James Beard and IACP award winner and host of Steven Raichlen's Project Smoke shares recipes, tips and techniques to prepare your meat for maximum tenderness and flavor.
Joining Steven are Harry & Ida's​ Meat and Supply Co.'s Will Horowitz, Hometown BBQ​'s Bill Durney, and editor-in-chief of Edible Manhattan​ Ariel Lauren Wilson!
More information: https://stores.barnesandnoble.com/event/9780062004806-0