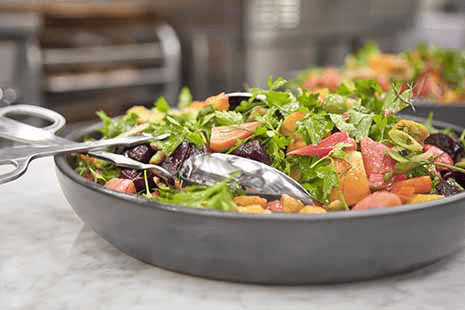 From our organizers:
At Haven's Kitchen, we observe Meatless Mondays, but sometimes convincing the people around your dining table to eat vegetarian can be as difficult as nailing jelly to a tree. In this class, students will create dishes that expertly highlight seasonal vegetables that will convince your biggest doubters.
Love food but not sure where to get started in the kitchen? In Simple, Seasonal Suppers, we teach students how to cook with seasonal ingredients by relying on their own skills and gumption. In addition, students will learn about basic knife skills, equipment, pantry staples and recipes to get you started.