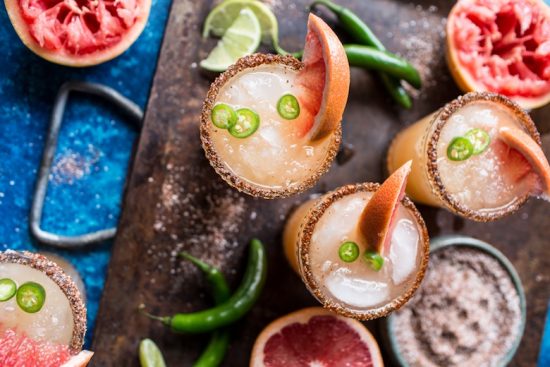 From the organizers: 
Just because summer is over, it doesn't mean you can't drink Margaritas. In this 2-hour session, four different variations of the Margarita will be made, with a fall-seasonal twist. That's right. 1 Tequila, 2 Tequila, 3 Tequila – no floor. Just four. Using mezcal and infused tequilas, fresh purees and other classic and creative ingredients, we'll teach you to make the meanest and most mouthwatering margs to elevate your next Taco Tuesday at home. Mingle with new and old friends in between cocktail instruction while sipping your freshly made tequila con(cocktail)tions.
We will also enjoy small plate buffet catering from our friends at Tijuana Picnic as well as a complementary selection of veggie trays and cheese boards.