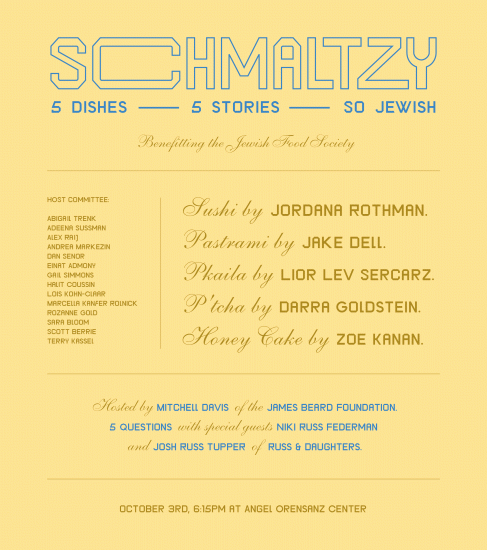 From our organizers:
Join us for the Jewish Food Society's signature storytelling and tasting event! Hear the tales behind the recipes from an all-star lineup of journalists, chefs and food mavens, then eat the food they made you crave. The evening will be hosted by Mitchell Davis of the James Beard Foundation and feature a signature cocktail and bites from Russ & Daughters as well as a conversation with 4th generation owners Niki Russ Federman and Josh Russ Tupper.
Space is limited— get your tickets today!