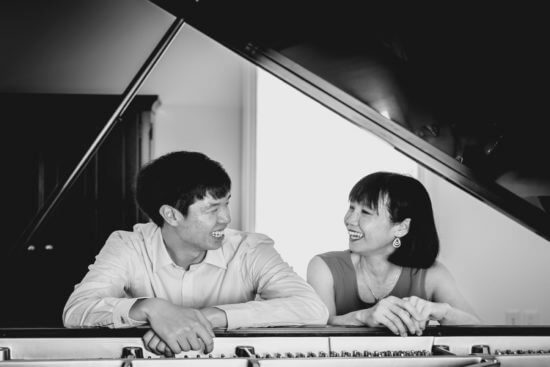 From our organizers:
Rescuing Leftover Cuisine is thrilled to invite you to its 5th Anniversary Benefit Recital at Carnegie Hall! In her 21st season at Carnegie Hall, critically acclaimed concert pianist Michelle Chen Kuo will make her Zankel Hall debut with her son Christopher Kuo to celebrate RLC's achievement of providing 2 million meals to the food insecure on their 5th anniversary. Join us for this special night of entertainment!
The evening's program will delight and traverse Rachmaninoff's entire career. The first half begins with Russian Rhapsody, cheeky variations of a folk theme written when Rachmaninoff attended conservatory, followed by the Symphonic Dances, Rachmaninoff's final work and a triumph of conservative romanticism. The second half brings to life the intense passion of Rachmaninoff's first and second duo suites.
After the event, premium ticket holders & sponsors will be invited to join RLC for a free afterparty at a nearby location. Details will be forthcoming.
Come meet the RLC team as we celebrate RLC's dramatic growth from a school club to a national non-profit! Five years ago, RLC was founded based on CEO Robert Lee's passion. Coming from a food insecure home in Queens, Robert was moved to quit his job at a major bank to reduce food waste and hunger in NYC. With the money raised from this event, RLC will work towards a world where simultaneously food security and food waste are eliminated.
The Kuos will be graciously hosting this event as part of their Two Piano Journey tour. The mother & son team perform around the world to benefit organizations doing critical work. They have chosen Rescuing Leftover Cuisine for this special night, which is Michelle Chen Kuo's 21st season at Carnegie Hall and her birthday celebration. Learn more about their incredible story here and about Robert, the founder of RLC, here. All proceeds will benefit Rescuing Leftover Cuisine.