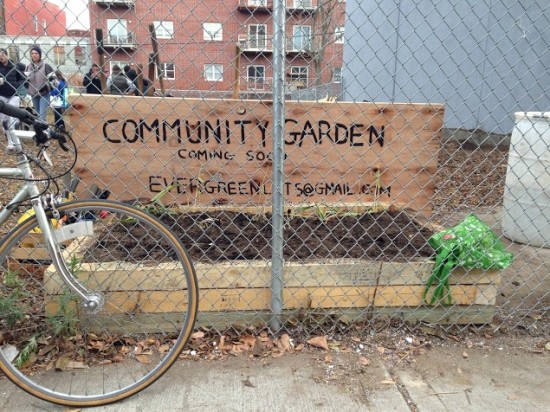 According to the organizers:
"SAVE OUR COMMUNITY GARDENS!
Join the New York City Community Garden Coalition & Concerned New Yorkers for a Rally and Press Conference with Council Member Antonio Reynoso On the Steps of City Hall (Manhattan) – Tuesday, February 10 at 9 a.m. Invite your friends and share widely!
We are demanding that the mayor stop HPD from selling 17 active community gardens for development when there are dozens of vacant lots that can be sold instead.
UNITE WITH YOUR NEIGHBORS IN MAKING ALL OUR COMMUNITY GARDENS PERMANENT!
Support 462 Halsey Community Garden, Electric Ladybug Garden, Harlem Valley Farm, Harlem Grown, Patchen Community Square, EL Garden Bushwick, Isabahlia Ladies of Elegance Foundation, Inc., Imani Community Garden, La Casita Verde, Brownsville Student Farm Project, Green Valley Community Garden, New Harvest Community Garden, Halsey Ralph and Howard Community Garden, McKinley's Children's Garden, Pleasant Village Community Garden & Jackie Robinson Community garden.
Call Aziz: 973-222-5413 or email: eighty20group@gmail.com"