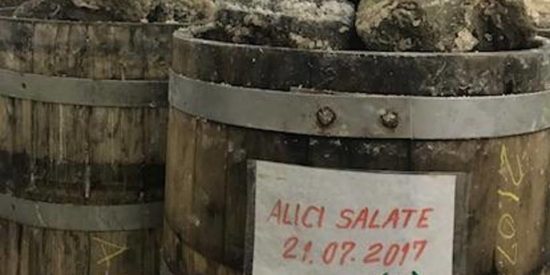 From our organizers:
Pungent Politics: Preserving an Ancient Culinary Tradition
with Claire Alsup
Nestled in a valley along Italy's Amalfi Coast is the small fishing village of Cetara, home to just 2,100 residents. There, for centuries, the Cetarese have been fermenting anchovies into the piquant sauce colatura di alici, a local specialty. Until the 1990s, colatura di alici had never been bottled or sold. The decision to turn this hyperlocal condiment into a commodity traded internationally roiled the village, and the effects are still being played out.
How will this change affect the sauce? What are the debates over issues of authenticity, local production methods, supply chains, and sustainability? Food scholar Claire Alsup traveled to Cetara in 2017 to examine these issues, and she will share her findings through her observations, oral histories, and interviews with chefs, fishermen, historians, government officials, and producers.
A wine reception will follow the talk, with a tasting of colatura di alici and antipasti featuring colatura and its main constituent, anchovies.
Note Changed Start Time: Check-in 6:15 pm. Program begins promptly at 6:30. Reception to follow.
Food scholar Claire Alsup (MA, New York University, 2018) is a leading authority on the contemporary sauce and its surrounding politics. She is a student in the New York University Department of Nutrition, Food Studies and Public Health, and recipient of a 2017 Culinary Historians of New York Scholar's Grant.ali