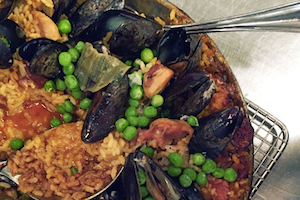 From our organizers:
One of Spain's most popular dishes, paella lends itself to a wonderfully rich and delicious tradition. Originally from Valencia on the east coast of Spain, paella has become a reflection of the national culinary consciousness and has many variations. In this class, we will focus on two adaptations of this classic Valencian dish—a mixed version and vegetarian.
In addition, students will prepare two different pinchos, a small snack, that will whet your appetite.