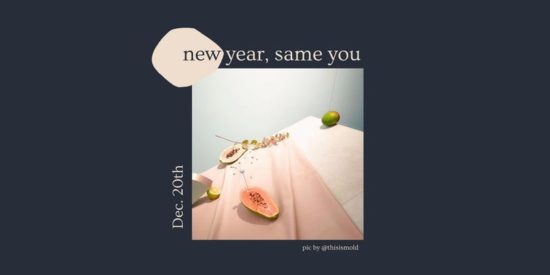 From our organizers:
Let's celebrate you. No, not the "new" you. The same, wonderful, food-loving you.
Sure, it's good to set goals for the new year. But what if they're less about becoming someone new and more about embracing the person you are?
In collaboration with Squarespace, our conversation partner and all-in-one website-building platform, join pineapple NY as we get super real about the expectations we set for ourselves as we head into 2019, especially when it comes to how and what we eat. Let's reclaim resolutions as a way to feel empowered to go out and get what we want, respect and love our minds and bodies, and give back to others.
We'll chat with Maggie Battista, founder of Eat Boutique and author of "A New Way to Food," Ysanet Batista, founder of Woke Foods, Rachelle Robinett, founder of Supernatural, and holistic nutritionist Jennifer Sterling about what wellness means in 2019, who has access to it, and how we can bring more positive energy and habits into our lives.
Come celebrate all your 2018 accomplishments and welcome 2019 with feel-good food from womxn-powered west~bourne provided by Caviar, wine and beer provided by our hosts at Squarespace, sparkling-water hydration from Mountain Valley Spring Water, and some extra special treats to taste from New York City's own William Greenberg Desserts (womxn-owned of course!).