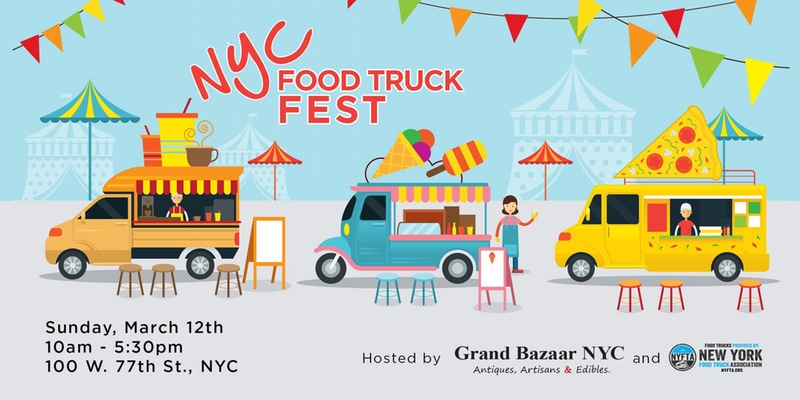 According to the organizers:
Join NYC Food Truck Fest, organized by Grand Bazaar NYC the weekly curated market on the Upper West Side, featuring 12 gourmet food trucks in addition to the market's 100+ vendors. Co-hosted by the New York Food Truck Association.
NYC famous and best food trucks will be coming together to serve up everything from fresh Lobster Sandwiches to Neapolitan Pizza, Grilled Cheese to Sweet Creps, to award winning Empanadas and stuffed French Toast.
100% of Grand Bazaar NYC's profits are donated to four local public school, benefiting over 4,000 children.
Admission is free. But feel free to donate to our cause.
Who's coming:
– Luke's Lobster
– The Empanada Sonata
– Stuf'd truck
– Neapolitan Express
– Gorilla Cheese NYC
– Carl's Steaks
– Sweet Chilli NYC
– Mac Truck
– SOUVLAKI GR
– Big D's Grub Truck
– Yankee Doodle Dandy
– Crepe Crew & Crepe Truck
And as Grand Bazaar NYC is city's largest weekly curated market you'll have great selection of artists, designers, craft makers, and independent antique/vintage dealers to shop from. All selling one-of-a-kind, rare and limited edition goods.