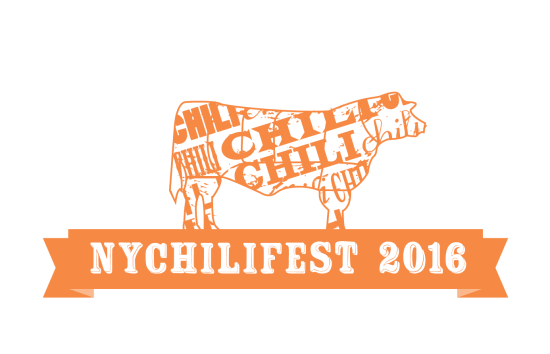 According to the organizers:
"After a year hiatus, Chelsea Market, Dickson's Farmstand Meats and The Cleaver Company have joined forces to present the fifth NYChiliFest – a supreme celebration of chili, beer and all things spicy at Chelsea Market. Guests of the event will have access to an 800-foot concourse of chili stations served by dozens of New York City's best restaurants and esteemed chefs.
An exclusive panel of on-site celebrity judges will taste the chilis and award the winning team with the 2016 Chili Champ of NYC title, as well as the illustrious 2016 Golden Chili Mug and grand prize. The runner up will receive an honorable mention and prize.
Dickson's Farmstand Meats is supplying all of the chefs with 100% dry-aged, locally-raised beef from Wrighteous Organics in Schoharie, NY, as the base for their chili. Reflecting the inspiration of the event, all meat used is from responsibly raised animals to create delicious food.
Additionally, Samuel Adams is pairing four of their favorite chili-eating beers and will be pouring from several locations throughout the concourse while New York Distilling Company pours their signature Rock & Rye cocktails. Musical entertainment for the evening will be provided by The Defibulators, hailing from Brooklyn, New York.
Ticket proceeds will benefit Wellness in the Schools (WITS), a New York-based 501 (c) (3) which develops and implements programs that provide healthy foods, healthy environments and opportunities for regular play to help kids learn and grow. Tickets, which must be purchased in advance, are available at https://nychilifest2016.splashthat.com/  for $50 (unlimited chili only), $60 (unlimited chili and beer) and $70 (unlimited chili, beer donation and Chelsea Market Cookbook)."