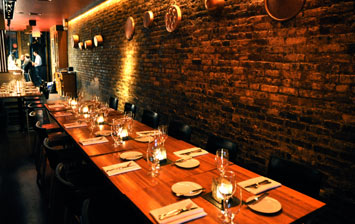 According to the organizers:
A pre-Thanksgiving festive meal!  
Marco Canora's reinvented Tuscan-American cuisine at Hearth, with an emphasis on grains and veggies, will be the perfect showcase for the flavors of the season.
Hearth will close to the public for our special pre-holiday "Tykesgiving" celebratory meal with our friends from Bébé Voyage.
Thanks to Mommy Nearest, all kids eat for FREE!