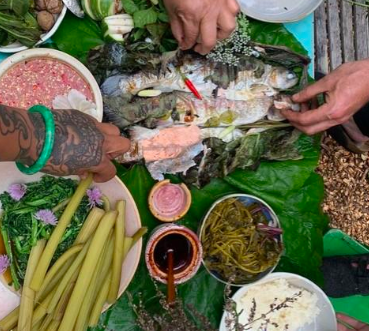 From our organizers:
Take a seat at our table for a very special summer dinner series with guest chefs and makers from the extended Standard Family.
Wednesday, August 14, 7PM

Narcissa Summer Table: Dinner with Jocelyn Guest and Erika Nakamura
Dinner and conversation with acclaimed butchers and co-founders of J&E SmallGoods, Jocelyn Guest and Erika Nakamura. Inspired by Sicilian summers, the dinner will feature meat products but also highlight fresh seafood and other seasonal bounty, including red prawn crudo and lamb Calabrese and grilled vegetables, paired with rosé wines and finished off with a Sambuca cocktail.
Monday, August 19, 7PM

Narcissa Summer Table: Dinner with Andy Baraghani
Dinner and conversation with celebrated chef and Senior Food Editor, Bon Appétit and Healthyish, Andy Baraghani. Based on personal memories and experiences, Andy will be serving up some his favorite summer staples, influenced by his California upbringing, time in restaurants, and solo travels.
Tuesday, August 20, 7PM

Narcissa Summer Table: Threes Brewing Pairing Dinner
Justin Israelson, partner in Threes Brewing, will collaborate with mezcal and wine producers to share the diverse range of possibilities. We'll be tasting his favorites from Threes with pairings.
Tuesday, September 24, 7PM

Narcissa Summer Table: Kreung Cambodia and Smallhold Farms in conversation with Happy Family Night Market
A dinner featuring Smallhold mushrooms followed by a conversation with Chef Chinchakriya Un on food and family, moderated by HFNM co-founders Phoebe Tran and Angeline Gragasin