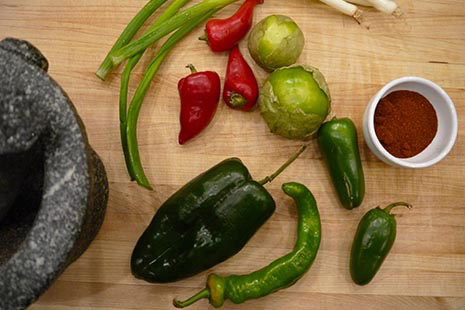 According to the organizers:
Discover the intersection of Mexican flavors and Jewish tradition with this fresh and vibrant Passover meal. Chef and Mexico City-native Fany Gerson of La Newyorkina infuses classics like matzo ball soup and gefilte fish with the flavors of her home. This class is presented in partnership with the Jewish Food Society, an organization devoted to preserving and celebrating Jewish culinary heritage.
Tentative Curriculum:
Mexican Gefilte Fish with a Serrano-Guajillo Sauce
Matzoh Ball Soup 'a la Mexicana
Roasted Chicken with Apricot Glaze and Pistachios
Fennel & Herb Salad
Boca Negra Chocolate Chipote Cake with Tequila Cream
All classes are hands-on and end with a seated meal unless otherwise stated. Wine is served in class.