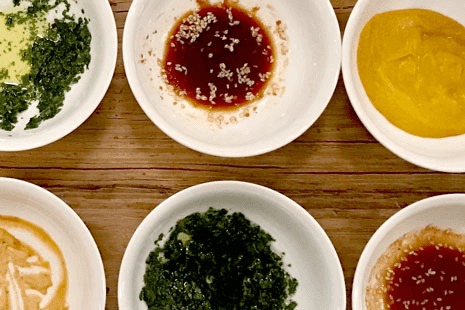 From our organizers:
In this class, we expand our repertoire of sauces from Escoffier's classic mother sauces to include global flavors. Sauces add depth of flavor, salt, acid, texture and color to all types of dishes.
Students will learn how to make a romesco, hollandaise, béchamel, tahini sauce and chimichurri, and dishes that will pair well with them. The hope is that home cooks can add these sauces to their repertoire to add punch to any meal—from a simple hard-boiled egg to a grilled steak.