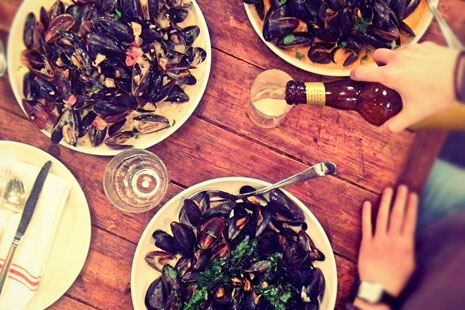 According to the organizers:
The Belgian staple of steamed mussels and fries seems complicated, but is a remarkably easy dish for a novice cook to conquer and serve for a crowd. Students will learn a template for a good steaming broth, and how to flavor with different spices and ingredients. Think chorizo and tomato, leek and lemon, or coconut and lemongrass. In addition, students will learn to fry up the perfect frites. The meal will be rounded out with a verdant salad and accompanying wines.
Classic White Wine Moules
Thai Style Coconut
Mussels
Classic Frites
Aioli
All classes are hands-on and end with a seated meal unless otherwise stated. Wine is served in class.