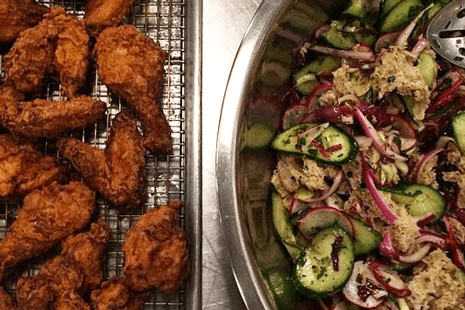 From our organizers:
At Haven's Kitchen, we have a weakness for fried chicken. It's made for birthdays, weddings and to cheer up beleaguered staff after a particularly long day. In this class, we will share the secrets of what makes fried chicken and biscuits so comforting, and in turn students will learn the fundamentals of butchering, frying and baking, as well as some accompaniments for that special touch.
Tentative Menu
Biscuits with Compound Butter
Buttermilk Fried Chicken
Market Salad
Curriculum is subject to revision. We do our best to accommodate dietary restrictions. Please contact us at info@havenskitchen.com or at 212.929.7900 x4 to confirm if the curriculum can be revised to your diet.