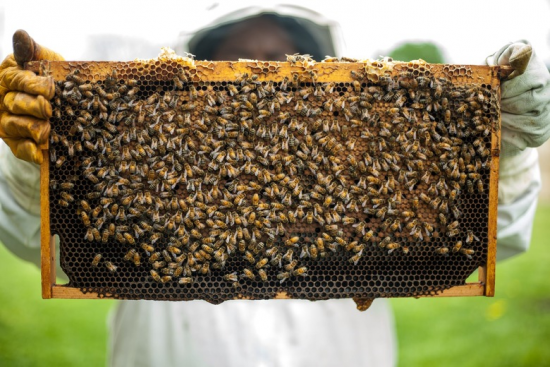 From the organizers: 
At this info session for Responsible Urban Beekeeping, Liane Newton and additional team at nycbeekeeping.org will answer questions about the program, and discuss siting criteria, and share examples of garden decision process types they've helped to facilitate. Gardeners who have applied or are still considering whether or not to apply are welcome to attend!
Overview of Responsible Urban Beekeeping:
Honeybees can be a rewarding and ecologically beneficial addition to a community garden. Whether your community garden wants or already has honeybees, this in-depth, hands-on program will help your garden group successfully manage an apiary. GreenThumb is sponsoring a limited number of seats in Responsible Urban Beekeeping, NYCbeekeeping.org's longstanding training program, taught by a professional and experienced hobbyist team. Gardeners who fulfill the requirements of this full-season training will receive a kit with everything they need to start a sustainable community garden apiary, and will be eligible to join the NYCbeekeeping.org Bee Health Group for ongoing mentoring and mutual aid.
Applications: Members of GreenThumb community gardens can apply by 12/11/19 at bit.ly/GTBees2020. Members of the public can apply directly at NYCbeekeeping.org.
Training Dates: Saturdays starting in February 2020
Facilitator: Liane Newton and additional team at nycbeekeeping.org