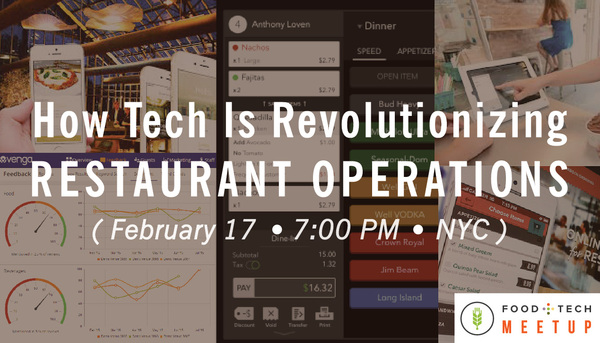 According to the organizers:
"From online ordering to POS (point of sale) and CRM (customer relationship management) tools, startups are developing new technologies to help restaurants streamline operations and improve margins.
Come network with the community and meet some these innovators at our February Food+Tech Meetup. You'll get an inside look at their business models, products, challenges and lessons learned.
There will be snacks from Forkyoo and others, drinks from Woodward Extracts and more."