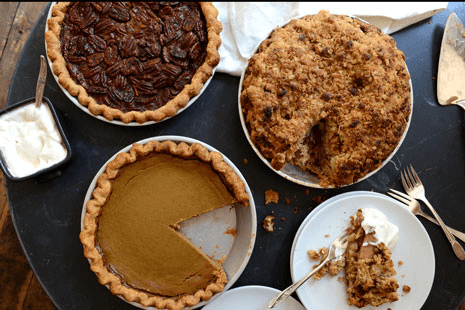 From the organizers:
It's the day before Thanksgiving, and you have to make something that will impress your friends and family—what about pie? It's not a holiday dinner without pie for dessert. In this class, our resident dessert expert Laurie Ellen Pellicano will help you master a flaky, foolproof crust and pie fillings that will "wow" even the most discerning eaters. The class will cover basic pastry skills, and teach you to bake pies that are as deliciously masterful as they are rustically beautiful.
As a bonus, each student will get to take home a pie for Thanksgiving dinner.