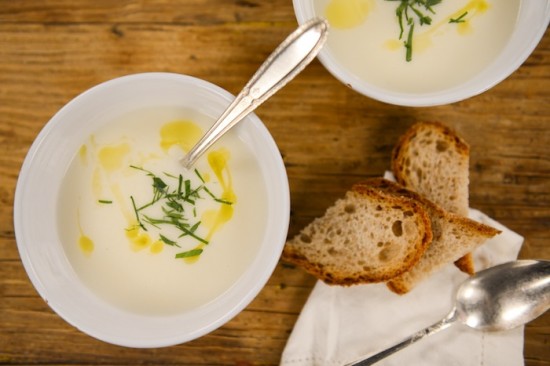 According to the event organizers:
Class Description: 
There is nothing better than homemade soups to keep you warm during winter nights. Starting with raw ingredients from the market and ending with dishes that are sumptuous yet comforting, in this class, we'll make soups, stews, and chowders that are light in constitution yet hearty enough to ward off the cold.
Meet the Chef:
Zoe Maya Jones applies her teaching skills at Haven's Kitchen and farmer's markets in NYC. Her passion for healthy, local and approachable cuisine shows throughout her variety of classes. Born and raised in Mexico, she also adds a spicy traditional touch to every day dishes. After working on farms and as an auto-mechanic in North Carolina, she moved to New York to study at the Natural Gourmet Institute. She has worked as the executive chef of a vegan meal delivery company as well as in the non-profit sector—striving to enrich local communities through good food and lots of smiles. In addition to teaching, works as a private chef and runs an artisan chocolate business with her love and fellow teacher, Mehdi Chellaoui.