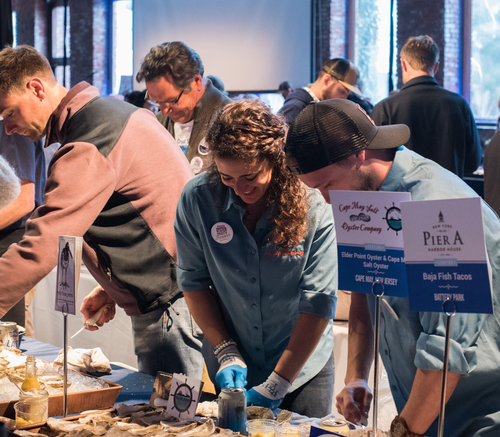 From our organizers:
Celebrate the students of the NY Harbor School
ALL ACCESS TICKETS: $150
Includes access to the Harbor Up! Celebration from 6-9pm, plus much more!
Mingle with and learn from 8 oyster farms from across the USA and enjoy unlimited oysters**
Taste signature bites from The Oyster House at Pier A. Inspired by the old oyster houses of New York and the fish market traditions of Lower Manhattan, The Oyster House at Pier A is a free-flowing space designed for convivial eating and drinking, surrounded by a promenade with tables for outdoor dining.
Pair it all with premium beverages from the open bar
Play games designed by students based upon their studies in the Career and Technical Education Programs of the New York Harbor School.
Learn about oyster culture and restoration from the BOP team
Live music!
*$50 of the GA ticket is non-tax deductible
Proceeds raised from Harbor Up! will support the New York Harbor School's seven certified Career and Technical Education programs, waterfront operations, and after school programs and activities.