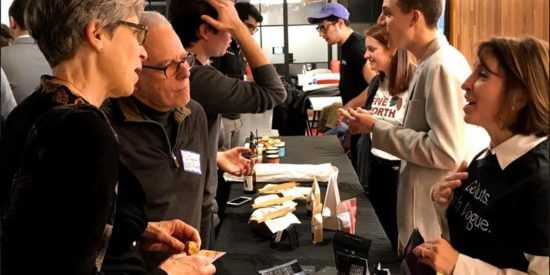 From our organizers:
Join us to network and help solve food business growth challenges with our community of entrepreneurs and impact investors!
Slow Money NYC – a group of local impact investors aiming to improve the connection between good food businesses and investment opportunities – presents the Good Food Spotlight. It's an interactive workshop where food entrepreneurs present a business challenge for feedback from a panel of business experts and investors. The audience answers poll questions in support of the challenges, too.
We are thrilled to partner with WeWork at 205 Hudson for our September 2018 event.
Agenda:
6:30 p.m. – Welcome, noshes, and networking
7:00 p.m. – Entrepreneur Presentations, feedback discussions, and debate
8:15 p.m. – More networking!
9:00 p.m. – Closing time
If you are a food entrepreneur interested in presenting, apply here.